Syria: Aleppo residents, rebel fighters to evacuate under ceasefire deal
Civilians and rebel fighters were to start evacuating from Syria's Aleppo 'within hours' under a deal reached Tuesday that would end years of opposition resistance in the city.
Civilians and rebel fighters were to start evacuating from Syria's Aleppo "within hours" under a deal reached Tuesday that would end years of opposition resistance in the city.
Rebel officials, Russia and Turkey confirmed the agreement which, if implemented, would mark a major victory for President Bashar al-Assad over opposition forces who rose up against him in 2011.
Russia's UN envoy Vitaly Churkin said the Syrian military had stopped its operations in Aleppo under the agreement, adding: "The fighting around eastern Aleppo is over."
Green government buses gathered at the edges of the divided Salaheddin district late on Tuesday, with some entering briefly but returning empty and parking on the outskirts again, an AFP correspondent said.
The Syrian Observatory for Human Rights monitor said the evacuations were now expected to begin around 0300 GMT.
The agreement came amid mounting global outrage over reports of atrocities, including dozens of summary executions, as forces loyal to Assad closed in on the last pocket of rebel territory in Aleppo.
Officials from several rebel groups told AFP there was a deal to allow civilians and fighters to leave Aleppo for opposition-held territory to the west of the city.
"An agreement has been reached," said Yasser al-Youssef from the political office of the key Nureddin al-Zinki rebel group, adding that the deal had been "sponsored" by Russia and Turkey.
"The first stage will be the evacuation of civilians and wounded, within hours, and afterwards fighters will leave with their light weapons."
As the UN Security Council met in emergency session to discuss Aleppo, Churkin said: "There is indeed an arrangement achieved on the ground that the fighters are going to leave the city."
US calls for observers
Turkey said that under the agreement civilians would first evacuate, followed by a withdrawal of rebel groups.
"While we are pleased with today's step taken to secure a ceasefire, at the same time we must always be aware of the fragile situation in front of us and it is wise to be cautious," said foreign ministry spokesman Huseyin Muftuoglu.
US ambassador Samantha Power told the Security Council Washington wanted international observers in Aleppo to oversee the evacuation.
She raised concern for "people who wish to leave but who, justifiably, fear that if they try they will be shot in the street or carted off to one of Assad's gulags."
In east Aleppo, a spokesman for the White Helmets rescue group said the prospect of leaving the city was devastating.
"How can someone leave his city?" said Ibrahim Abu al-Leith.
"Don't think that we're very happy about leaving. No one who gets kicked out of their country is happy."
An AFP correspondent in west Aleppo said there had been no sounds of fighting or bombardment since around 3:00 pm (1300 GMT) Tuesday and the Observatory also said it was quiet.
The United Nations and aid agencies had been pleading for an agreement to allow for the evacuation of thousands of civilians trapped in rebel territory.
After weeks of heavy fighting, forces loyal to Assad were on the verge of taking all of the city, dealing the biggest blow to Syria's rebellion in more than five years of civil war.
Tormented goodbyes online
Before the ceasefire deal was announced, there were distress calls from doctors in underground shelters and morgues. Then residents under relentless bombardment in the few remaining blocks under rebel control in Aleppo began posting emotional goodbyes on social media and in widely circulated messages.
"Why is this silence? People are being eliminated," tweeted Abdulkafi Alhamdo, an English teacher who has been a vocal critic of President Bashar Assad's government. Then, he wrote: "The last (message). Thanks for Everything. We shared many moments. The last tweets were from an emotional father. Farewell #Aleppo."
the last massage. Thanks for everything. we shared many moments. The last tweets were from an emotiomal father. Farewell, #Aleppo

— @Mr.Alhamdo (@Mr_Alhamdo) December 12, 2016
Alhamdo later went live on the video-streaming Periscope to say government troops were approaching. "I hope you can remember us," he said.
"There is a problem with this planet," said Monther Etaky, a 28-year old graphic designer. "This planet doesn't want people to live as free or to live as humans."
Hospitals were knocked out and civil defense vehicles were bombed. Thousands of residents fled to government areas, but thousands more, likely die-hard government opponents, squeezed with the rebels into the ever-shrinking enclave.
Etaky said the fast buckling of rebel defenses shocked him at first.
"But when I turned on my brain and thought about what is happening and the cause of what is happening, I knew," he said.
But most importantly, he said, "it was the world silence."
We still here, #StandWithAleppo
To #SaveAleppo and #SaveAleppoWitnesses against the war criminal and his allies
13/12/2016 pic.twitter.com/WCvyMw0Cfh

— Monther Etaky (@montheretaky) December 13, 2016
Final message - I am very sad no one is helping us in this world, no one is evacuating me & my daughter. Goodbye.- Fatemah #Aleppo

— Bana Alabed (@AlabedBana) December 12, 2016
Perhaps my final message from E. Aleppo. Regime forces are closing in and bunker busters are raining down. pic.twitter.com/XgK0DSa08x

— Bilal Abdul Kareem (@BilalKareem) December 12, 2016
Scenes of carnage
The United Nations said it had received credible reports of at least 82 civilians, including 11 women and 13 children, being executed by pro-government forces in Aleppo in recent days.
In Geneva, UN rights office spokesman Rupert Colville said pro-government fighters had in some cases entered homes and killed those inside, and in others "caught and killed on the spot" fleeing civilians.
The UN was "filled with the deepest foreboding for those who remain in this last hellish corner of opposition-held eastern Aleppo," he said.
Witnesses in Aleppo described scenes of carnage in rebel areas, with bodies lying amid the rubble of city streets, as desperate residents sat on pavements with nowhere to shelter.
Syria's army has taken more than 90 percent of the territory once held by rebels in east Aleppo, after launching an all-out offensive last month to seize control of the entire city.
Aleppo, a cultural and economic hub in northern Syria second only to Damascus in importance, had been split between a rebel-controlled east and government-held west since 2012.
'Last chance'
It was unclear how many civilians remained in rebel territory, after an estimated 130,000 fled to other parts of Aleppo during the government advance.
Jan Egeland, head of the UN-backed humanitarian taskforce for Syria, told AFP that thousands of civilians were in need of evacuation and safe passage, including hundreds of wounded.
"We need a pause in the fighting but we also need to get the people inside to help organise an evacuation," he said.
The International Committee of the Red Cross said there was only a "last chance to save lives" in Aleppo.
The government assault has been backed by heavy artillery fire and air strikes, with at least 463 civilians, including 62 children, killed in east Aleppo since mid-November, according to the Observatory.
Another 130 people including 40 children have been killed in western districts by rebel rocket fire, the monitoring group says.
More than 310,000 people have been killed since the Syrian conflict began in March 2011, and over half the population has been displaced, with millions becoming refugees.
With inputs from agencies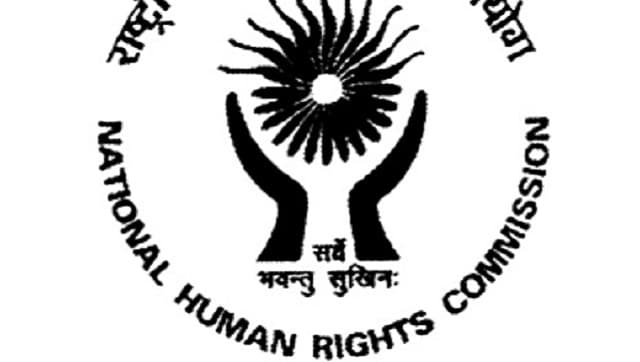 India
Two teams, comprising DIG-level officers, arrived in Kolkata and Siliguri. They visited Haroa and Sandeshkhali areas in North 24 Parganas district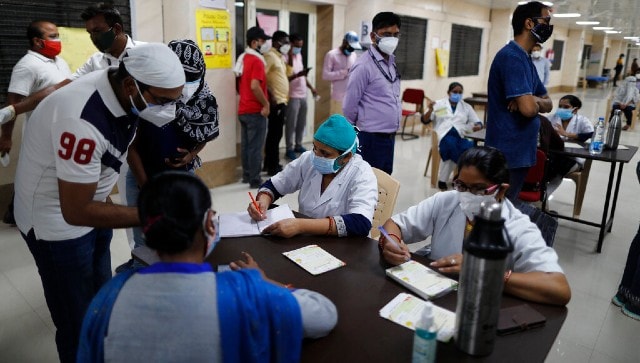 World
The UN Public Service Awards programme was started in 2003, which was later reviewed in 2016 to align with the 2030 Agenda for sustainable development
World
The UNGA officially designated 20 June as World Refugee Day in December 2000, and it was observed for the first time last year