Syria: Aleppo car aficionado aims to restore his collection of classics 'wounded' in battles
Car enthusiast Mohammed Mohiedin Anis gazed sadly at a 1955 Buick Super, one of his collection of vintage cars 'wounded' in battles that ravaged the northern Syrian city of Aleppo.
Aleppo: Car enthusiast Mohammed Mohiedin Anis gazed sadly at a 1955 Buick Super, one of his collection of vintage cars "wounded" in battles that ravaged the northern Syrian city of Aleppo.
Heavy bombardment of the eastern district of Shaar had blown massive chunks of concrete off a nearby building, crushing the vintage Buick's bonnet and transforming its once-proud radiator into a twisted grimace.
"Look, she is crying. She's wounded and calling out for my help," said the 70-year-old collector, pledging to repair the car now that the guns have fallen silent after the army ousted rebels from Syria's second city in December.
The whole district lies in ruins, with many of its buildings reduced to piles of shattered glass and dusty debris blocking the roads.
Anis — who is widely known as Abu Omar — began his time abroad as a medical student in the Spanish city of Zaragoza in the 1970s. He then moved to Turin to translate an Italian manual for Fiat cars into Arabic.
On his return to Aleppo, the pre-war economic capital of Syria, he went into business, opening a cosmetics factory called "Mila Robinson".
But his passion has always been the cars inherited from his father, a wealthy textile dye entrepreneur who drove the 1950 Pontiac that has pride of place in Anis's collection today.
Since AFP's correspondent in Aleppo first interviewed Anis in February 2016, much has changed for the car enthusiast.
His 30-car collection has now been reduced to 20 through vehicles destroyed or stolen during the fighting. Thirteen cars are parked in front of his new home and in the garden, but seven others have been impounded by police because they were blocking the road.
"I love cars because they are like women — beautiful and strong," he said with a smile. Anis has two wives, one in Aleppo and another in Syria's central Hama, and eight children.
His taste is somewhat eclectic, with a strong preference for 1950s American cars: Buick, Cadillac, Chevrolet, Hudson and Mercury, although he also owns a German Volkswagen and a French Citroen 2CV van.
"I have three Cadillacs because they are the most luxurious of cars. Every collection should have a Cadillac. If a collector doesn't have one, it's like a collection without a head," he said, taking a serious tone.
His own pride and joy is a cherry-red 1947 Cadillac convertible which has transported at least six presidents over the years — some democratically elected, others who seized power in a coup.
With the hood down, Egypt's late president Gamal Abdel Nasser and his Syrian counterpart Shukri al-Quwatli were driven triumphantly through Damascus after the proclamation of the short-lived United Arab Republic between their countries in 1958.
"I bought it 12 years ago at auction for just 620 (Syrian) pounds, but then had to pay 100 times that in taxes because it had never gone through customs," said Anis. To protect it from theft, he has removed the steering wheel and seats, and keeps them hidden indoors.
Neighbour Nihad Sultan, a 30-year-old singer, said that when Anis moved away during the last two months of combat, residents somehow convinced rebels not to mount a Dushka anti-aircraft gun on his 1958 Chevrolet.
But his collection is in a sorry state, disfigured by war. "They are all wounded," he said, vowing to start work on the cars before repairs on his house. "I even intend to buy more of them."
As for the family home, a grand building from the 1930s, the army's victory in what had been rebel-held east Aleppo has left the two-storey house in ruins.
"When I got back and saw what was left of my home, I was in shock," said Anis, who consoles himself with a pipe and tunes from Syrian singer Mohamed Dia al-Din.
"I have had a very happy past but things have changed. Now life is hard, but we mustn't lose hope," he said. Foreigners who have offered to buy his cars have been firmly rebuffed.
"They are for my children. I will distribute them in keeping with (Muslim) religious (inheritance) law: two for each boy and one for each girl," he said.
News & Analysis
The Mini Cooper SE can be charged via DC fast-charging up to 50 kW which can add 80 percent to the battery in 35 mins; 11 kW AC wall box can recharge the battery in 3.5 hours.
News & Analysis
India becomes the first CKD market – and only the fourth market for Mercedes-Benz globally after Sweden, South Africa and Austria - to adopt the Retail of the Future sales model.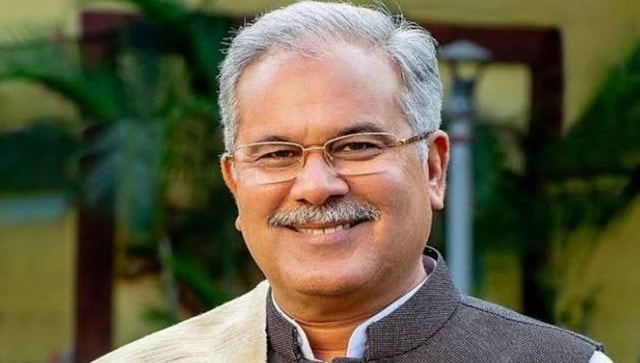 India
The Chhattisgarh CM made the statement a day after an SUV, allegedly transporting ganja between MP and Odisha, ploughed into a religious procession in Jashpur district, killing one and injuring 17