Sweden to allow underwater investigation of Estonia wreck site
STOCKHOLM (Reuters) - Sweden said on Friday it would allow an underwater examination of the ferry Estonia, which sank in the Baltic 26 years ago with the loss of 852 lives, after a documentary film showed previously unknown holes in the wreck's hull. The official investigation concluded in 1997 that the roll-on, roll-off ferry's bow shield had failed, damaging the bow ramp and flooding the car deck. However, a Discovery Network documentary shown earlier in the autumn about the disaster included new underwater video images from the wreck site showing two previously unknown holes on the starboard side of the ship's hull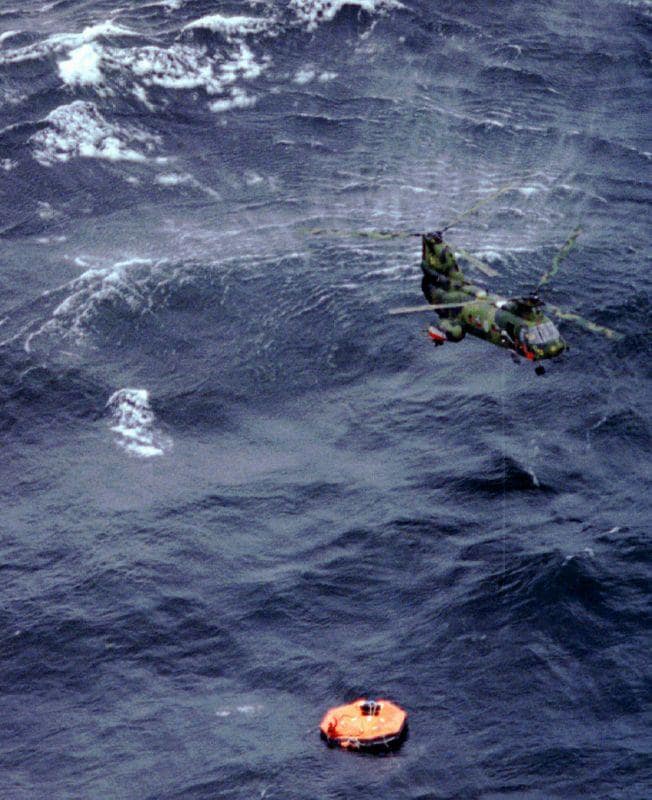 STOCKHOLM (Reuters) - Sweden said on Friday it would allow an underwater examination of the ferry Estonia, which sank in the Baltic 26 years ago with the loss of 852 lives, after a documentary film showed previously unknown holes in the wreck's hull.
The official investigation concluded in 1997 that the roll-on, roll-off ferry's bow shield had failed, damaging the bow ramp and flooding the car deck.
However, a Discovery Network documentary shown earlier in the autumn about the disaster included new underwater video images from the wreck site showing two previously unknown holes on the starboard side of the ship's hull.
"If there is new information, we need to look into it and clear up any questions," Home Affairs Minister Mikael Damberg told a news conference.
Damberg said the government hoped to amend the law designating the site of the disaster as a maritime memorial in the first half of next year.
On the night of Sept. 28, 1994, the Estonia was sailing from Tallinn to Stockholm in bad weather. Winds were around 20 meters per second and the waves around 4 meters high, according to the official investigation.
After the bow shield failed, the ferry rapidly filled with water and most of those who died were trapped inside.
The ship sank about 22 nautical miles from Uto island in less than 85 metres of water.
Over the years, a number of theories have emerged about the sinking that reject the official explanation, including a collision with a submarine and an explosion inside the ship.
The head of Sweden's Accident Investigation Authority, John Ahlberk, however, said a preliminary examination of footage from the documentary and previous material had not so far led to the conclusion that the 1997 official report had been wrong.
"What the investigation we are doing now is about is to find out, as far as possible, what made these holes and how they occurred, he said.
(Reporting by Simon Johnson; Editing by Giles Elgood)
This story has not been edited by Firstpost staff and is generated by auto-feed.
Find latest and upcoming tech gadgets online on Tech2 Gadgets. Get technology news, gadgets reviews & ratings. Popular gadgets including laptop, tablet and mobile specifications, features, prices, comparison.
World
By William James LONDON (Reuters) -British Prime Minister Boris Johnson said on Sunday tougher lockdown restrictions were probably on the way as COVID-19 cases keep rising, but that schools were safe and children should continue to attend where permitted. COVID-19 cases in Britain are at record levels and the increase in numbers is fuelled by a new and more transmissible variant of the virus
World
By Maher Nazeh BAGHDAD (Reuters) - Tens of thousands of supporters of Iranian-backed Iraqi paramilitary groups chanted anti-American slogans in central Baghdad on Sunday to mark the anniversary of the U.S. killing of Iranian general Qassem Soleimani and an Iraqi militia commander.
World
By Nathan Layne and Joseph Ax CUTHBERT, Ga. (Reuters) -Control of the U.S. Senate – and with it, the likely fate of President-elect Joe Biden's legislative agenda – will be on the ballot on Tuesday when voters in Georgia decide twin runoff elections