Suu Kyi is Myanmar's state adviser: President Htin Kyaw signs bill despite military opposition
The bill outlining her advisory role enables Suu Kyi to wield influence over parliament and the cabinet in a position officially called 'state counsellor'.
Yangon: Myanmar's president Wednesday signed a bill giving Aung San Suu Kyi a new role of state adviser, shoring up her influence across all branches of government despite vehement opposition from the still-powerful military.
Suu Kyi is determined to rule the former junta-run nation regardless of an army-scripted constitution that bars her from becoming president, as she strives to meet the aspirations of millions of voters who gave her pro-democracy party a landslide election victory last November.
She is already foreign minister and met her Chinese counterpart for talks on Tuesday, prioritising Beijing in her first foray into international diplomacy since her National League for Democracy officially took power last week.
The bill outlining her advisory role, which mentions the Nobel laureate by name, enables Suu Kyi to wield influence over parliament as well as in the cabinet in a position officially called "state counsellor".
It was signed into law by President Htin Kyaw, Suu Kyi's longtime aide and effective proxy, following debates in both houses of parliament that have seen protests by the army's legislative representatives.
"The president has signed the state counsellor bill today," president office deputy director-general Zaw Htay told AFP.
He declined to give further details on the legislation, which sped through both houses of parliament thanks to the NLD's huge majority.
In a dramatic lower house session on Tuesday, unelected military MPs — who make up a quarter of the legislature because the constitution reserves seats for them — stood up to register a protest that their suggested amendments were being ignored.
The bill was then sent straight to the president without a vote in the combined legislature because no clauses had been altered.
One army MP, Brigadier General Maung Maung, complained to reporters after Tuesday's session that the passage of the bill was "democratic bullying by majority".
Impoverished Myanmar has seen dramatic changes since 2011 as the military released its stranglehold on power after decades of repressive rule that saw Suu Kyi and many of her colleagues imprisoned or held under house arrest.
Foreign tourism and investment have begun to flood into the resource-rich nation of 51 million. But the new government faces stiff challenges, particularly smoothing relations with the army and tackling ongoing civil wars in ethnic minority border areas.
Find latest and upcoming tech gadgets online on Tech2 Gadgets. Get technology news, gadgets reviews & ratings. Popular gadgets including laptop, tablet and mobile specifications, features, prices, comparison.
World
Keith Krach, undersecretary of state for economic growth, energy and the environment, is visiting to attend a memorial service for late president Lee Teng-hui on Saturday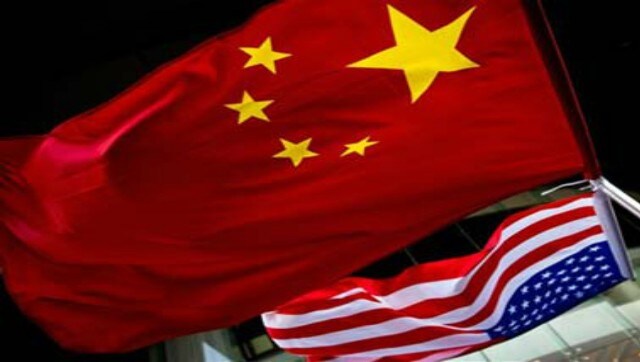 World
The 73-year-old, appointed by Donald Trump in 2017, confirmed his decision in a phone call with the president last week
World
Zhiqiang disappeared from public view in March after publishing an essay online that accused Xi of mishandling the pandemic that began in December last year