Suspect in New Jersey mall shooting found dead
The prosecutor says Shoop left an ambiguous note with his family. While the prosecutor would not call it a suicide note, Molinelli says it did 'express that an end is coming.'
Authorities don't believe a gunman who killed himself after causing a lockdown at New Jersey's largest shopping mall wanted to hurt anyone.
Bergen County Prosecutor John Molinelli tells ABC's "Good Morning America" that 20-year-old Richard Shoop went into the Garden State Plaza Mall with the intent that he was not going to come out alive.
The prosecutor says Shoop left an ambiguous note with his family. While the prosecutor would not call it a suicide note, Molinelli says it did "express that an end is coming."
Shoop's body was found in a back corridor on the lower level of the mall in Paramus early Tuesday.
Chaos erupted Monday shortly before the mall's 9:30 p.m. closing time. Authorities say Shoop walked in dressed in black and fired shots. There were no injuries.
AP
Find latest and upcoming tech gadgets online on Tech2 Gadgets. Get technology news, gadgets reviews & ratings. Popular gadgets including laptop, tablet and mobile specifications, features, prices, comparison.
World
Progressives who drive the Democratic Party's health care agenda say Biden must try as hard as he can to deliver, even if Republicans get a majority in the Senate
World
'By 15 January, 2021, our forces, their size in Afghanistan will be 2,500 troops. Our force size in Iraq will also be 2,500 by that same date,' said the US Acting Defence Secretary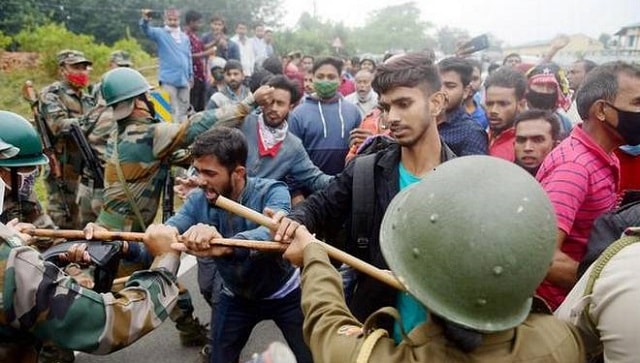 India
One person was killed and at least 23 injured when police opened fire at picketers who had blocked the Assam-Agartala National Highway on Saturday while protesting a plan to rehabilitate over 6,000 Brus in Kanchanpur sub-division