Sushma Swaraj meets ex-Bangladesh PM Khaleda Zia in Dhaka; discuss upcoming polls
External affairs minister Sushma Swaraj on Sunday met former Bangladesh prime minister Khaleda Zia
Dhaka: External affairs minister Sushma Swaraj on Sunday met former Bangladesh prime minister Khaleda Zia and said India wants to see the upcoming election in Bangladesh to be "participatory and credible", the main opposition party BNP said on Sunday.
Zia-led Bangladesh Nationalist Party (BNP), which had boycotted the 2014 general election, currently holds no representation in the Bangladesh Parliament.
The party has been demanding fresh elections under a non-party caretaker government.
Prime Minister Sheikh Hasina's ruling Bangladesh Awami League had swept the 2014 election and rejected BNP's demand for fresh elections.
"She (Swaraj) said India expects that the polls will be fair... with participation of all parties," BNP's secretary general Fakhrul Islam Alamgir said after Zia's meeting with Swaraj at Hotel Sonargaon where she is staying during her two-day visit.
The talks lasted for 45 minutes during which Swaraj said that being the next-door neighbour, India wanted to see a continued democratic process in Bangladesh.
"On behalf of the BNP, several issues related to our politics and elections scheduled for next year were highlighted during the meeting," Alamgir said.
A BNP delegation led by Zia met Swaraj after her courtesy call on Prime Minister Hasina.
Zia, who was accompanied by several party leaders, did not have any one-to-one talks with Swaraj.
It is said that the BNP is known for its anti-India stance in the country and has been trying to brand the ruling Awami League as a "pro-India" party in a bid to take mileage in domestic politics.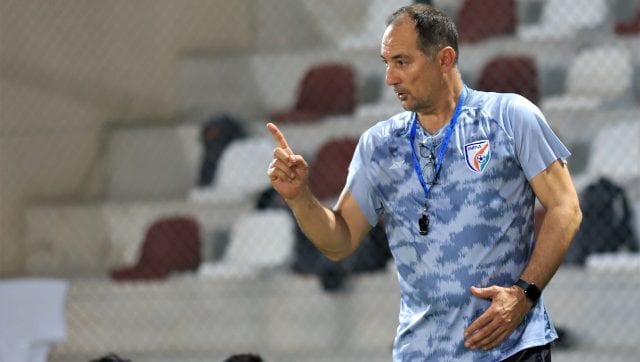 Sports
A winless India must beat Bangladesh on Monday if they want to jump to third spot in Group E standings and keep themselves afloat for a direct berth in the Asian Cup third qualifying round.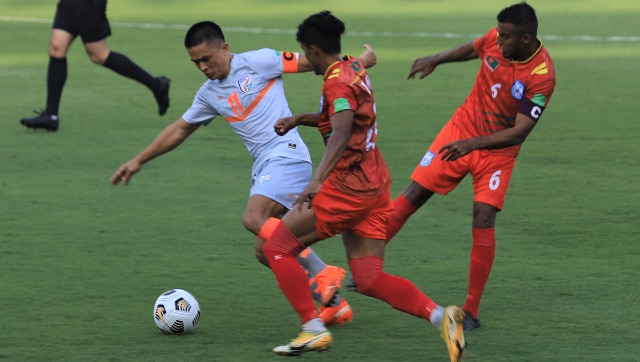 Sports
Chhetri led from the front to power India to a 2-0 win over Bangladesh on Monday night, the latest effort helping him surpass Argentina's global superstar Lionel Messi in international goals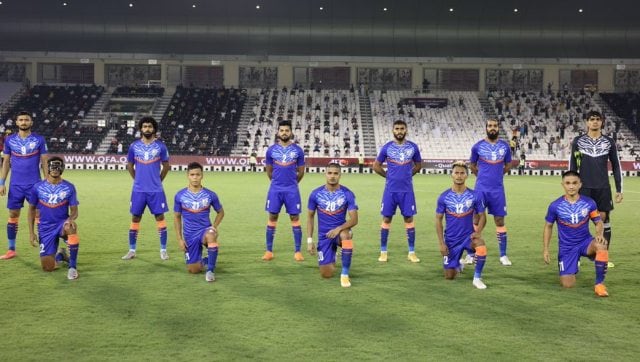 Sports
Check out LIVE score and updates from India's FIFA World Cup 2022 qualifiers match against Bangladesh.