Sushma Swaraj in Iran: Good manners is no sign of weakness
If Sushma had strode in to this meeting with skin showing and a sliver of her waist exposed in a sari which part of it would have made her critics feel that she had scored a point for the flag and the country.
When Khushwant Singh was Editor of the Illustrated Weekly at its peak he was invited to address the Bombay Gymkhana members one afternoon. Singh wore his crumpled slacks and his lightly torn towel T shirt and sandals and sauntered off to the Club even though the dress code said 'formal.'
He was stopped from entering and then refused to give the talk since he was miffed. He came back to office and in his inimitable style decided to set up his decision to vote with the staff (and what a galaxy of stars that staff was) taking part. Perhaps because I am an army brat and dress codes have been intrinsic to my upbringing I voted against and told him I thought it was wrong of him to accept the invitation and not the dress rules. He argued back that he was the speaker and the code should not apply to him. I asked him to show the card he was sent and he did. It gave the dress code and so I stuck to my guns.
I said he showed them discourtesy. He said, they had no right to tell him how to dress, he wasn't doing a fashion show, he was giving a speech.
I would not budge.
Much the same as Foreign Minister Sushma Swaraj accepted an invitation to meet Iranian President Hassan Rouhani and covered herself in a sari and a shawl of matching colours. Clumsy but courteous. That is just proper and anyone finding fault with that is being fatuous. It would be diplomatically absurd to do otherwise. What point would you possibly score by being rude? If she had removed her bindi there might have been a case for overdoing it but simply covering herself is mere good manners.
It would have served no purpose if both leaders had sat in discomfort and averted eyes and been diverted from their purpose by sartorial impoliteness.
After all, you are on their territory. If you have gone you follow the cultural norm. We do it at our level. You go to some homes you keep your shoes on. Others you take them off. Some let you smoke. Others will not. I eat with my left hand. If I visit the south I make sure I do not offend my hosts by eating with the hand that makes them ill at ease.
The operative word is offend. There is no strength in equating rudeness with courage or independence. India's air crew land in Saudi Arabia they put on the hijab. Do we stop the commercial agreement because we don't like it. We have had scores of heads of states and royalty from around the world visit our holy places and multiple houses of worship and they accord us the grace of our code of conduct. If they have to cover their heads they do so. Barefoot? So be it. Folded hands? You bet. Sit on the floor? Yes.
If Sushma had strode in to this meeting with skin showing and a sliver of her waist exposed in a sari which part of it would have made her critics feel that she had scored a point for the flag and the country.
Ask the ones who are making this hue and cry and setting her up for ridicule what they would do and why they think good breeding is weakness.
I am a Hindu. I have never eaten beef. Would you call me to your home and cook it and serve it because you eat it.
Would I make pork sausages if I had Muslim friends come over because that's the way I am, take it or leave it. I would not.
Would I make any non veg food for my Jain friend?
Would you light up your cigarette in a home with small children? Would you chew tobacco and call for a spittoon?
End up on a question? Why do so many of us wear a tie and a shirt (and even a coat in sweltering heat) when we go to get a US or UK visa?
Echo answers why.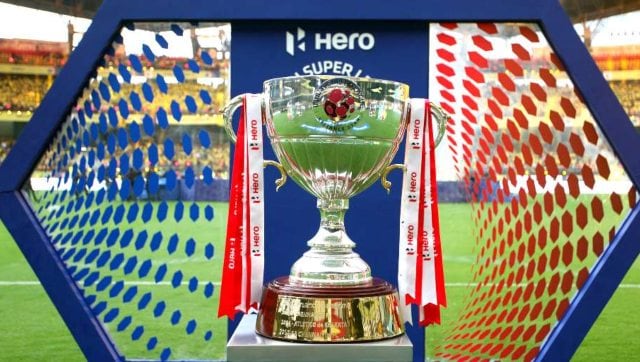 Sports
The 29-year-old has signed a contract that will run until the end of the 2021-22 season.
World
Recalling Iran's rich history and ancient civilization behind them, Amir Abdollah said "the United States of America must speak with a civilized tone with the people of Iran, and not the language of threats, of pressure and sanctions."
India
India needs to be an equal partner on a host of other responses – not the least among them is our Co-Win software. In this situation, Britain can antagonise India at its own peril. And the ramifications of it will not be restricted to the Covid response alone.