Suicide bomber kills at least 31 at Baghdad Shi'ite gathering - police | Reuters
BAGHDAD A suicide bomber detonated an explosive vest in the middle of a Shi'ite Muslim gathering in Baghdad, killing at least 31 people and wounding about 30 on Saturday, police and medics said.The explosion went off inside a tent filled with people taking part in Shi'ite Ashura rituals, mourning the killing of Prophet Mohammad's grandson Hussein in the 7th century.Some people were also there to mourn the death of a local resident, said authorities. The tent was set up in a crowded market in the city's northern al-Shaab district. (Reporting Kareem Raheed and Ahmed Rasheed; Writing by Mhaer Chmayteli; Editing by Andrew Heavens)
BAGHDAD A suicide bomber detonated an explosive vest in the middle of a Shi'ite Muslim gathering in Baghdad, killing at least 31 people and wounding about 30 on Saturday, police and medics said.The explosion went off inside a tent filled with people taking part in Shi'ite Ashura rituals, mourning the killing of Prophet Mohammad's grandson Hussein in the 7th century.Some people were also there to mourn the death of a local resident, said authorities.
The tent was set up in a crowded market in the city's northern al-Shaab district.
(Reporting Kareem Raheed and Ahmed Rasheed; Writing by Mhaer Chmayteli; Editing by Andrew Heavens)
This story has not been edited by Firstpost staff and is generated by auto-feed.
World
Their official meeting or reunion took place on Monday (13 September) in Texas, but the two had earlier met at the border last week. They met each other after communicating on social media.
News & Analysis
According to Facebook, parents can help by repeatedly talking to their teens about the difference between appearance and reality.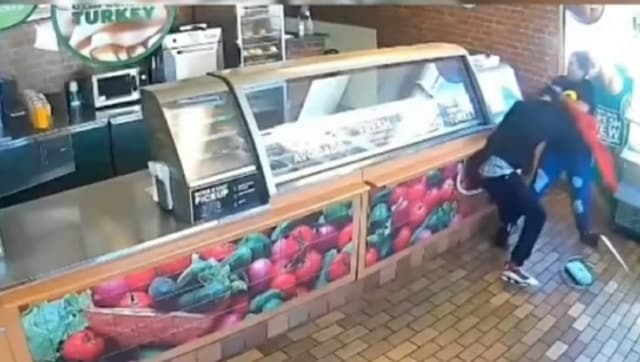 World
The video, captured on 5 September, shows Sotelo fighting off an armed robber, hitting him repeatedly with his own gun.