Storm Eta rumbles west across Caribbean toward Nicaragua
(Reuters) - Tropical storm Eta barreled west through the Caribbean on Sunday, bound for Nicaragua and Honduras, where it is expected to unleash heavy rain and hurricane-force winds in the coming week, the U.S. National Hurricane Center (NHC) said
(Reuters) - Tropical storm Eta barreled west through the Caribbean on Sunday, bound for Nicaragua and Honduras, where it is expected to unleash heavy rain and hurricane-force winds in the coming week, the U.S. National Hurricane Center (NHC) said.
The storm is forecast to strengthen over the coming two days and make contact with the northeast coast of Nicaragua and eastern Honduras on Tuesday, the Miami-based NHC said.
Latest projections forecast Eta will by then be a Category 1 hurricane on the five-step Saffir-Simpson scale, blowing winds of up to 85 miles per hour (137 kilometers per hour).
By morning, Eta was about 225 miles (360 km) south of Kingston, Jamaica, moving west at 15 mph (24 kph) with sustained winds of 40 mph (65 kph), the NHC said.
Through Thursday evening, downpours from Eta may cause flooding in parts of Jamaica, the Cayman Islands and Central America, and potentially landslides, the center added.
Nicaragua's government has issued a hurricane warning from the Honduras-Nicaragua border to Sandy Bay Sirpi. Honduras has put out a tropical storm warning from Punta Patuca to the border with Nicaragua.
(Writing by Dave Graham; Editing by Daniel Wallis)
This story has not been edited by Firstpost staff and is generated by auto-feed.
Find latest and upcoming tech gadgets online on Tech2 Gadgets. Get technology news, gadgets reviews & ratings. Popular gadgets including laptop, tablet and mobile specifications, features, prices, comparison.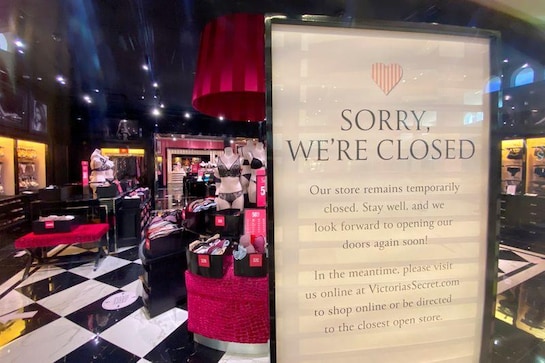 Business
By Howard Schneider WASHINGTON (Reuters) - The explosive surge in U.S. coronavirus cases this fall has left a question hanging: When will the economy take its own turn for the worse
Business
FRANKFURT/WASHINGTON (Reuters) - The heads of the Federal Reserve and the European Central Bank welcomed the encouraging results in trials of a vaccine candidate for the novel coronavirus but stressed that the economic outlook will remain uncertain. Fed chair Jay Powell and ECB President Christine Lagarde said the economy was still in for a tough time even if the development of a potential vaccine by U.S. drugmaker Pfizer and German partner BioNTech SE was reason for some optimism further ahead
Business
By Sumita Layek (Reuters) - India's fuel consumption in October registered its first year-on-year increase since February, as slowing coronavirus cases and increased mobility accelerated an economic recovery, data showed on Thursday.