Steve Bannon removed from chief strategist post, as per White House officials
American president Donald Trump's chief strategist Steve Bannon was fired on Friday, marking a remarkable rise and fall for the right-wing ideologue regarded by some as the power behind the throne
American president Donald Trump's chief strategist Steve Bannon has been fired on Friday, as per two White House officials, according to CNN.
As per the report, a source told CNN that "Bannon was given the option to resign but was forced out." Bannon's exit was confirmed by White House press secretary Sarah Huckabee Sanders, but she declined to say whether he was fired or resigned.
"We are grateful for his service and wish him the best," Sanders said in a statement, as reported by Time.
According to The Guardian, "the removal of the former Breitbart editor as Trump's chief strategist marks a remarkable rise and fall for a right-wing ideologue regarded by some as the power behind the throne."
Bannon had moved away from the limelight recently after bearing the blame for Trump's failure to implement the travel ban. Also, there were speculations that Bannon's "increased profile had drawn Trump's ire", as reported by The Guardian.
In the wake of protests in Charlottesville, "Trump faced fresh calls for Bannon's ouster because of the strategist's nationalist views," as reported by CNBC.
Bannon was a key advisor to President Donald Trump's general election campaign and has been a forceful but contentious presence in a divided White House.
The former leader of conservative Breitbart News pushed Trump to follow through with his campaign promises. But he's also sparred with some of Trump's closest advisors, including son-in-law Jared Kushner.
With inputs from AP
World
Photographs and a video of Siddiqui's body showed that the Taliban beat Siddiqui around the head and then riddled his body with bullets, wrote Micheal Rubin in Washington Examiner report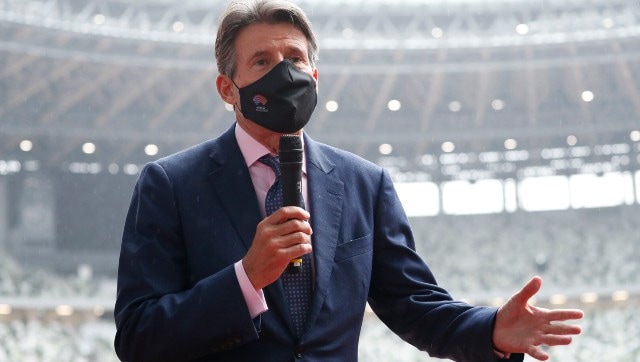 Sports
Speaking to news agency journalists in Tokyo at the Olympic Games, Coe said it was "sensible" to look at the question of whether marijuana should remain on the World Anti-Doping Agency's prohibited list.
World
The Pentagon Transit Centre is just steps from the Pentagon building, which is in Arlington County, Virginia, just across the Potomac River from Washington, DC.