Sri Lankan president Maithripala Sirisena orders release of all Tamil civilian land by 31 December
Since the end of the armed conflict in May 2009, a considerable part of private lands were released to the original owners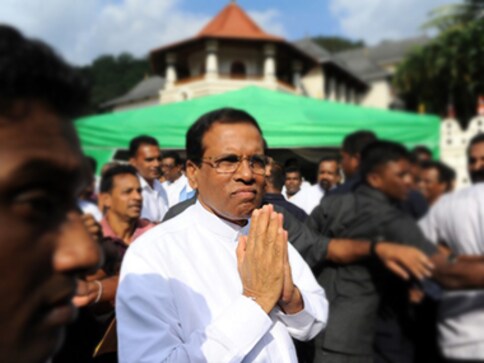 Colombo: Sri Lankan president Maithripala Sirisena has ordered the release of all the Tamil civilian lands held by the state in the country's northern and eastern provinces by 31 December, the President's office said Thursday. Sri Lanka witnessed three decades-long civil war with the Liberation Tigers of Tamil Eelam (LTTE) during which the military occupied civilian lands in the northern and eastern provinces for military purposes.
Since the end of the armed conflict in May 2009, a considerable part of private lands were released to the original owners. It was not clear if the latest release instructions came from Sirisena in response to representations made by the main Tamil party, Tamil National Alliance (TNA), in late August. The TNA had told Sirisena that even 9 years after the conclusion of the civil war both agricultural and residential lands continued to be in possession of the armed forces.
Pointing to the lands in Keppapilavu in the Mullaitivu district, the TNA said that 75 acres of private land owned and possessed by local people for generations and centuries was held by the army. Sirisena told them then that more than 85 percent of the lands held by the military belonging to civilians had been released. However, the TNA urged that in order to achieve reconciliation and national integration all land belonging to the people which are now in the possession of the armed forces should be released without any further delay.
Earlier this year, the Sri Lankan government was set to return over 800 acres of military-occupied land to its original Tamil owners in the Eastern Province as part of the reconciliation process.  The decision was taken after the Resettlement Committee had received the cabinet approval to return 818 acres of land in the Sampur area back to its original owners, the Sri Lankan government's official news portal reported.
Similarly in 2017, the Sri Lankan military had said that it ended its control over a major fishing harbour it had occupied in 1990 in the former war zone of Jaffna.
According to UN estimates, up to 40,000 Tamil civilians were killed by security forces during former president Rajapaksa's regime that brought an end to the nearly three decades-long war in the country with the defeat of the LTTE in 2009.
World
Sri Lankan president Maithripala Sirisena reshuffled the Cabinet in the backdrop of the ongoing political turmoil. Prime Minister Ranil Wickremesinghe has been appointed as the Minister of Law and Order in the unity government's second Cabinet reshuffle.
World
Sri Lanka's disputed Prime Minister Mahinda Rajapaksa resigned on Saturday, seven weeks after he was appointed in a surprise move that sparked a political crisis in the island nation.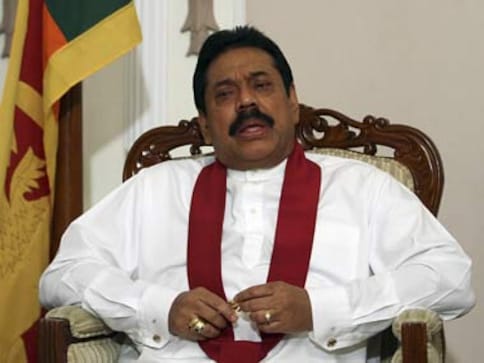 World
Mahinda Rajapaksa's return to power ended a more than three-year-old coalition government that was formed by Maithripala Sirisena and Ranil Wickremesinghe on a promise to combat corruption and financial irregularities.