Spouses of H-1B visa holders can work in US from 26 May: Why this is a human rights victory
Today, the US government made a significant announcement that will affect scores of Indian women (and some men). Spouses of H-1 B visas will be allowed to work in the country starting 26 May, 2015.
Today, the United States government made a significant announcement that will affect scores of Indian women (and surely, some men). Spouses of H1B visas will be allowed to work in the country starting 26 May, 2015.
This is great news, of course, for the many wives who have spent years waiting for their husband's green card, and for the simple right to earn a living (though not all of them, as there are restrictions on eligibility).
As the advocacy group, 'South Asian Americans Leading Together' notes in the Hindu, "Many H4 dependent spouses have found themselves to be involuntary homemakers upon their arrival to the US, which not only impacts their family income and sustainability, but also diminishes their ability to expand upon professional skills."
Everyone knows about the 'mommy track', but the restrictions imposed on a woman's career by a baby pales in comparison to those inflicted by the US government on a H-4 spouse. The law is brutal: No freelance work, no internships, paid or unpaid, no volunteer work.
As someone who spent three years in the Bay Area, terrified my career would never recover from this INS-imposed hiatus at a critical stage in my life (from the ages 27 to 30), I know how depressing and demoralising this limbo can be. Losing the right to work wasn't a trivial inconvenience, but felt instead like an amputation of the self.
And I just endured it for three years because my spouse was eligible for an accelerated green card track. The Internet is littered with desperate appeals from Indian women who face the prospect of losing up to a decade of their working lives – a gap that may permanently hinder their professional prospects.
But career is just one casualty of the current law. The H-4 spouse not only loses her right to work, but also her most basic right to freedom – which is why the H-4 is so often dubbed the 'prisoner visa'. As Global Voices notes, "Holders of this visa cannot obtain a Social Security number, the de facto national identification number for taxation, job applications and other tracking purposes."
Actually, there's not very much a person can do in the United States without a Social Security number. She can't even open a bank account or get a credit card. Add to that the threat of deportation if the marriage fails, and it becomes clear why the H-4 is a 'dependent' visa in every sense of the word.
Back in 2000, I did a reported piece on the rising epidemic of the battered H-1B spouse; an assignment that was memorable and truly eye-opening.
"If an H-1 divorces an H-4, she is immediately considered deportable," says Sandhya Puranic, who works with battered South Asian women in New Jersey. "It's his biggest weapon against her." If a woman leaves an abusive husband, or presses charges, he can immediately start divorce proceedings. He can also take a variety of actions short of divorce that jeopardize his wife's immigration status. Since an H-1B visa is tied to a specific company, he can simply change jobs, applying for another visa through his new employer. That H1-B won't cover his wife unless he chooses to petition on her behalf. Or he can simply quit his job and leave the country, only to return later on a new visa.

"The central message here is that he really holds all the cards," says immigration lawyer Kathleen Sullivan, who consults with domestic violence advocates in Silicon Valley. "Anything he does affects her situation, her future."
I met women like 'Mallika', pretty, shy young woman who came to New York with stars in her eyes. A year later, she was being routinely abused by a husband who controlled all the bank accounts and credit cards. "If I didn't obey him, he would tell me to get out of the house with my baby, or say he's going to move out and not pay the rent," she says. "His attitude was that since I don't work, I don't have any rights.
If she left him, she would be deported, and most likely without her child since she can't afford a prolonged and expensive custody battle.
Quite simply, H-1B laws in the United States stripped spouses of their very basic rights, including the one to personal safety. It is difficult to imagine any such law that similarly disempowered American women staying on the books in the 21st century. And while many will not care a whit about a US immigration law – especially one that affects a narrow sub-category such as H-4 visa holders – today's announcement represents one small step towards recognizing their humanity.
As a former member of that tribe, I for one will be celebrating this hard-won and long-postponed victory.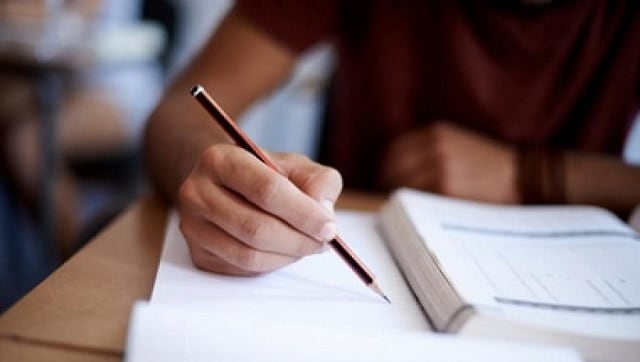 India
Candidates who are appearing for the Bihar Assistant Engineer (civil) interview can download the new schedule from the official website bpsc.bih.nic.in
First Cricket News
The Indian women's team's tour Down Under will commence with a three-match ODI series between 19-24 September, followed by the one-off day-night Test from 30 September to 3 October.
Sports
Indian women's hockey team Olympic core probable group is currently training in a bio-secure environment at the SAI Centre in Bengaluru.