Spain unrest: Pro-unity protesters gather in Barcelona two days after Catalonia gains 'independence'
Pro-unity protesters gathered for a rally in Catalonia's capital Barcelona on Sunday, two days after regional lawmakers voted to break away from Spain.
Barcelona: Pro-unity protesters gathered for a rally in Catalonia's capital Barcelona on Sunday, two days after regional lawmakers voted to break away from Spain, plunging the country into an unprecedented political crisis.
As protesters gathered for the march, the deputy president of the region's now-deposed government lashed out against Madrid over what he called a "coup d'etat".
"The president of the country is and will remain Carles Puigdemont," his deputy Oriol Junqueras wrote in Catalan newspaper El Punt Avui.
Junqueras used the word "country" to refer to Catalonia, whose lawmakers pushed Spain into uncharted waters Friday with a vote to declare the region independent.
"We cannot recognise the coup d'etat against Catalonia, nor any of the anti-democratic decisions that the PP (Prime Minister Mariano Rajoy's ruling Popular Party) is adopting by remote control from Madrid," Junqueras wrote.
He signed the article as the "vice president of the government of Catalonia".
The Catalan crisis was triggered by a banned independence referendum on October 1 that was shunned by many, and marred by police violence.
Then on Friday, Catalan lawmakers passed a motion, by 70 votes out of 135 in the secessionist-majority regional parliament, to declare the region of 7.5 million people independent from Spain.
Rajoy responded by deposing the regional government, dissolving its parliament, and calling December 21 elections to replace them.
Deputy prime minister Soraya Saenz de Santamaria, was temporarily put in charge of administering the rebel region.
As prosecutors prepared to file charges of rebellion against Puigdemont next week, he too was defiant on Saturday, calling for "democratic opposition" to Madrid's power grab.
Puigdemont accused the central government of trampling on the will of independence-seeking Catalans with the first curtailment of regional autonomy since Francisco Franco's brutal 1939-75 dictatorship.
Barcelona readied for Sunday's anti-independence march under the slogan: "Catalonia is all of us!"
Television footage showed people streaming out of a metro station near the march, draped in Spanish flags.
The rally is due to kick off at noon near where tens of thousands of people celebrated the new "republic" with song, wine and fireworks just two days earlier.
"Viva Espana!" cried Sunday's protesters, whose chant means "long live Spain".
Participants at the rally will include representatives of three Catalan opposition parties — including Rajoy's conservative PP, in what may amount to the start of an election campaign
Find latest and upcoming tech gadgets online on Tech2 Gadgets. Get technology news, gadgets reviews & ratings. Popular gadgets including laptop, tablet and mobile specifications, features, prices, comparison.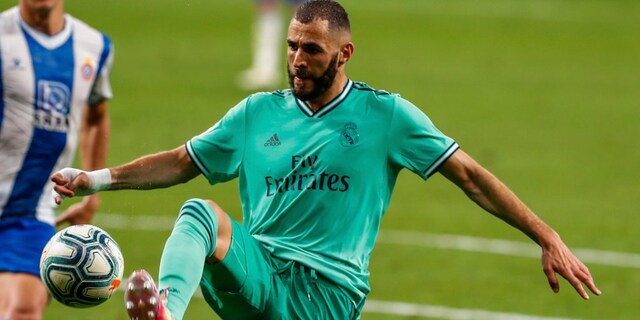 Sports
Real Madrid and Barcelona have six games left with Madrid leading by two points. Madrid holds the tiebreaker on head-to-head results in the event they finish level on points.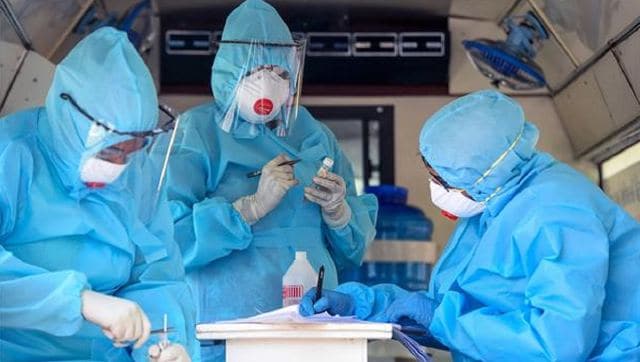 Health
Herd immunity of importance as for the pandemic to be over, enough people in a community have to develop immunity against the coronavirus either after getting the disease or through vaccination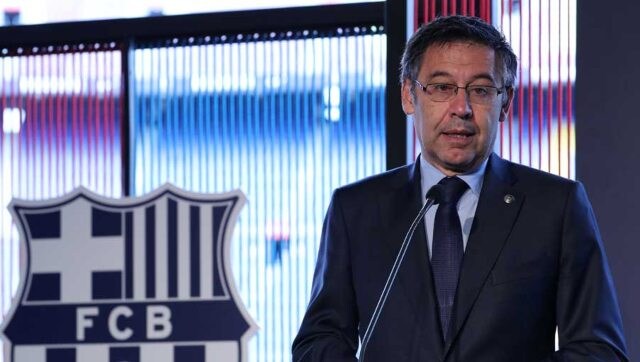 Sports
Barcelona finally appeared to click in Sunday's outstanding 4-1 win at Villarreal and Bartomeu said he thinks they are heading in the right direction.