Spain busts ring exploiting Ukrainians fleeing war
The Ukrainians lived in the factories 'crammed into prefabricated modules, and without leaving the facilities so as not to be detected, working long hours,' police said
Spanish police said Sunday they had broken up a gang that operated three illegal tobacco factories employing Ukrainians who fled to escape Russia's invasion and were kept in "crammed" housing.
The operation is believed to have smuggled "large quantities" of tobacco transformed into counterfeit cigarettes that were sold across Spain and neighbouring countries, the Guardia Civil police force said in a statement.
The factories, located in the northern wine-producing region of La Rioja, Seville in the south and Valencia in the east, used  "advanced technology" and could produce 540,000 cigarette packs per day, it added.
Police said the ring employed Ukrainians who had moved to Spain illegally or had entered the country legally seeking refuge from the war.
The Ukrainians lived in the factories "crammed into prefabricated modules, and without leaving the facilities so as not to be detected, working long hours," the statement said.
The gang leaders  "laundered large amounts of money" and lived "a life of luxury" in the upmarket tourist resort of Marbella on the Costa del Sol, the statement said.
Police arrested 27 people in raids across Spain as part of their investigation which was carried out with the help of European policing agency Europol.
They also seized 10 tonnes of tobacco leaves and 3.5 million cigarette packs worth a total of 37.5 million euros ($40 million).
Read all the Latest News, Trending News, Cricket News, Bollywood News,
India News and Entertainment News here. Follow us on Facebook, Twitter and Instagram.
World
The ten-year sanctions particularly include the freezing of assets, a trade ban and the cancellation of licenses among other restrictions.
World
Spokeswoman Oana Lungescu said the western allies had not yet "seen any changes in Russia's nuclear posture that would lead us to adjust our own"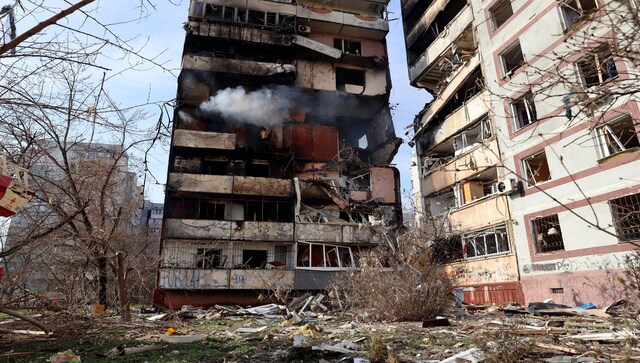 World
Russia has denied targeting residential areas even though artillery and rocket strikes hit apartment buildings and civilian infrastructure daily