South Sudan clashes: Warring factions declare ceasefire in Juba as fears of civil war grow
Eight people have been killed and 67 injured at the UN's so-called 'Protection of Civilian' sites in Juba since Sunday.
Juba: South Sudan's president and his estranged deputy ordered a ceasefire on Tuesday after a new day of heavy fighting in the capital that sent thousands fleeing and threatened a return to civil war.
President Salva Kiir's ceasefire order Monday evening was followed by a similar call from ex-rebel and Vice President Riek Machar, raising hopes of an end to three days of deadly fighting between the army and former rebels in the world's youngest nation.
"The president has reiterated his commitment to the continued implementation of the [peace] agreement in letter and spirit, and thus issues an order of cessation of hostilities with immediate effect," Information Minister Michael Makuei said on state television at 6:00 pm local time (1500 GMT).
Machar, a former rebel, then asked troops loyal to him to stop fighting.
"I inform all troops who have been fighting and have been defending themselves that they should observe the ceasefire and stay in position," Machar said on Eye Radio Juba.
UN Secretary General Ban Ki-moon meanwhile called for an immediate arms embargo against South Sudan and also appealed to the UN Security Council for targeted sanctions against those involved in the fighting.
The UN mission in South Sudan (UNMISS) should also be strengthened with attack helicopters, Ban said.
UNMISS said "more than 7,000 people" had sought shelter at two compounds it runs for the displaced in Juba, while fighting was also reported in the south-eastern town of Torit where thousands fled to a UN base.
Eight people have been killed and 67 injured at the UN's so-called "Protection of Civilian" sites in Juba since Sunday. "UNMISS compounds are caught directly between the fighting and continue to sustain impacts from small arms and heavy weapons fire," it said in a statement.
Intense battles were fought throughout Monday with tanks and helicopter gunships deployed and artillery and mortar fire heard in parts of the city.
Witnesses reported "very, very heavy fighting" in Juba with residents barricading themselves inside houses and aid workers holed up in bunkers. The US embassy warned of "serious fighting between government and opposition forces".
The only civilians on the streets scurried for shelter during lulls in fighting.
The current fighting between soldiers loyal to Kiir, a member of the Dinka tribe, and former rebels backing Machar, a Nuer, was triggered by a deadly altercation at a checkpoint Thursday night.
That was followed by hours of violent confrontations on Friday evening that left "over 300 soldiers" dead, according to Makuei.
Find latest and upcoming tech gadgets online on Tech2 Gadgets. Get technology news, gadgets reviews & ratings. Popular gadgets including laptop, tablet and mobile specifications, features, prices, comparison.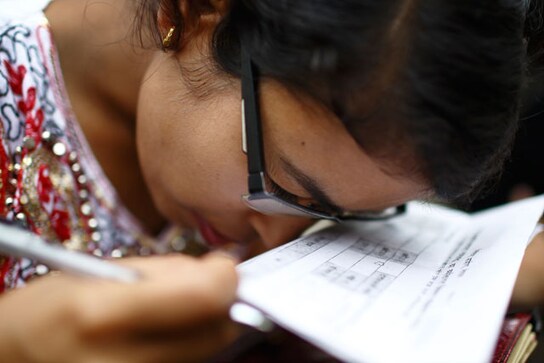 World
Braille is a code consisting of symbols and is written in the form of raised dots.
World
UNICEF defines an orphan as 'a child under 18 years of age who has lost one or both parents to any cause of death'
India
In October 2018, India had signed a $5 billion deal with Russia to buy five units of the S-400 air defence missile systems