South China Sea arbitration: Philippine activists protest outside Chinese Embassy in Manila
Philippine activists on Tuesday protested outside the Chinese Embassy ahead of the South China Sea verdict by an international court.
Manila: Philippine activists on Tuesday protested outside the Chinese Embassy ahead of a landmark ruling by an international court on a territorial dispute in the South China Sea.
The activists carried placards saying "The Philippines is ours, get out China," "Hands off Philippines" and "China out of the Philippine Waters" as they marched to the embassy in the financial district of Makati City.
"We are confident the arbitration court will favour the Philippines and we can disprove China's irrational claim in our territory," said Salvador France, vice chairman of Pamalakaya, a fisherfolk organization that led the protest.
"China by hook or by crook must immediately stop their reclamation activities in the West Philippine Sea and leave if the arbitration will favour the Philippines' claim on the disputed waters," he added.
The Permanent Court of Arbitration is scheduled to hand down a decision on the Philippines' case against China at 5 pm (0900 GMT).
Manila filed the case in January 2013 after China took control of Scarborough Shoal, 124 nautical miles from the Philippines' northwestern coast.
The case seeks to declare China's claims to almost the entire South China Sea as illegal and against international maritime laws, particularly the UN Convention on the Law of the Sea.
Beijing has refused to participate in the arbitration.
Apart from China and the Philippines, Brunei, Malaysia, Taiwan, and Vietnam also have overlapping claims to the South China Sea, a key shipping lane believed to be rich in mineral and marine resources.
Find latest and upcoming tech gadgets online on Tech2 Gadgets. Get technology news, gadgets reviews & ratings. Popular gadgets including laptop, tablet and mobile specifications, features, prices, comparison.
Sports
The unseeded Indian pair toiled hard for one hour and 15 minutes to beat their world no. 6 Malaysian opponents 18-21, 24-22, 22-20 in a nail-biting quarterfinal duel.
science
This is despite an unprecedented fall in greenhouse gas emissions in 2020 because of the pandemic.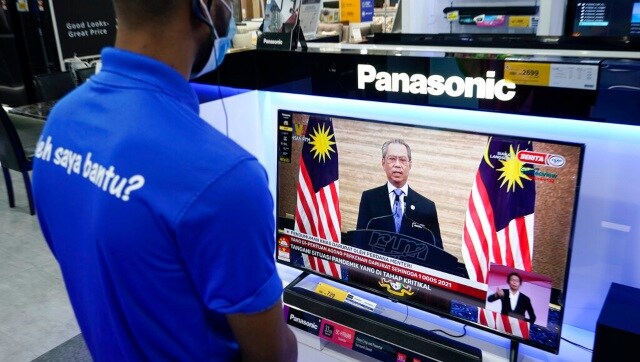 World
Critics say the emergency appeared to be aimed at halting the collapse of Muhyiddin Yassin's govt, amid threats by the largest party in his ruling coalition to withdraw support and force an early general election