South Asian group disappointed over US Supreme Court's decision on Donald Trump's travel ban
A South Asian group in the US expressed disappointment over the Supreme Court's decision allowing the enforcement of Trump's controversial travel ban.
Washington: A South Asian group in the US on Wednesday expressed disappointment over the Supreme Court's decision allowing the immediate enforcement of President Donald Trump's controversial travel ban targeting people from six Muslim-majority countries.
The Supreme Court order is a significant win for the Trump administration, which has fought all year to impose a travel ban against citizens of several Muslim-majority countries. The order means it can be enforced while challenges to the policy make their way through the legal system, US media reported.
Such a move will only contribute to a worsening climate of hate aimed at South-Asian communities, said South-Asian Americans Leading Together (SAALT) in a statement.
"The Supreme Court's decision comes on the heels of the President tweeting incendiary and irresponsible anti-Muslim videos last week, posts applauded by white supremacists such as David Duke and denounced by British Prime Minister (Theresa May) and civil rights organisations," said Suman Raghunathan, executive director of SAALT.
"No one should be discriminated against on the basis of how they look, how they choose to pray, or their country of origin. 'Muslim Ban 3.0' remains reprehensible at its core and discriminatory in its intent.
"While the Supreme Court did not rule on the merits of the 'Muslim Ban', court after court has consistently rejected it as an outright discrimination and a threat to our most fundamental constitutional protections," Raghunathan said.
SAALT said that anti-Muslim policies and rhetoric continue to have deadly consequences.
The FBI's 2016 hate crime statistics reveal that assaults against Muslims have surpassed levels reached in the aftermath of the 9/11 attacks.
Since the election, SAALT has documented over 205 incidents of hate violence aimed at South Asians, Muslims, Sikhs, Hindus, Arabs and Middle Eastern Americans, a 58 percent increase from the year prior.
Due to a massive underreporting of hate crimes, we know this is just a fraction of the attacks our communities experience regularly, it added.
As a result of the 7-2 vote by the Supreme Court, Trump's travel ban, which restricts travel to the US by people from Iran, Libya, Syria, Yemen, Somalia and Chad without bona fide connections to America, can take full effect while legal challenges proceed.
Seven of the nine judges lifted restrictions on the travel ban imposed by other courts earlier. Justice Ruth Bader Ginsburg and Justice Sonia Sotomayor said they would have denied the government's request.
The court gave no reason for its decision, but said it expected lower court review of the executive orders to proceed quickly.
Sports
The gymnast was named by her father as 18-year-old Kara Eaker who is in Japan as a reserve on the squad led by superstar Simone Biles.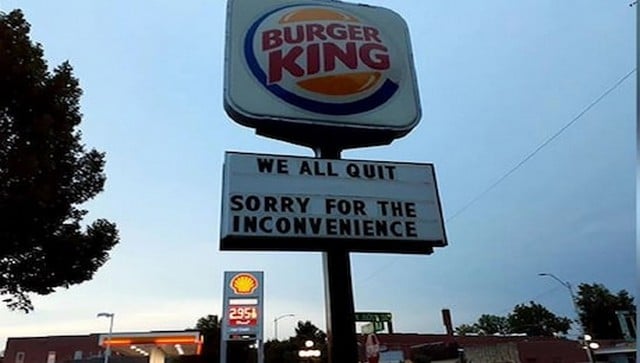 World
Put up by disappointed workers trying to send a message to the management, the sign reads "we all quit" and "sorry for the inconvenience"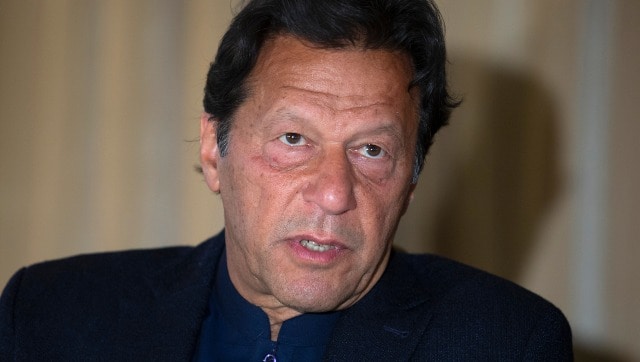 World
The global body against money laundering and terror financing had also asked Pakistan to work to address its strategically important deficiencies