South Asian bodies upset over NSA and FBI spying of Muslim Americans
A group of South Asian organizations says it is troubled by reports that NSA and FBI have engaged in surveillance of Muslim American leaders.
Washington: A group of South Asian Organizations says it is deeply troubled by reports that US government agencies have engaged in surveillance of Muslim American civic and civil rights leaders, including Indian and Pakistani Americans.
"As organizations that work directly with South Asian community members, we know all too well that in the post 9/11 environment, the targeting of Muslim Americans has unfortunately become a commonplace occurrence," The National Coalition of South Asian Organizations (NCSO) said on Tuesday.
"Reports of surveillance at mosques and student associations, infiltration of informants, and profiling through the use of watchlists continue to occur, and continue to have a negative impact on and within our communities," the network of 41 community-based organizations said.
NCSO called upon President Barack Obama and the US Congress to end government activities that lead to the surveillance and profiling of innocent community members and to hold public hearings on the extent of these practices.
"As a nation, we must hold true to the ideals of liberty, privacy, and equal treatment on which our country is founded," the group said.
The NCSO was responding to reports that the National Security Agency and FBI have covertly monitored the emails of prominent Muslim-Americans under secretive procedures intended to target terrorists and foreign spies.
Citing documents provided by NSA whistleblower Edward Snowden, The Intercept, an online investigative magazine reported the list of Americans monitored by included Asim Ghafoor, a prominent Indian-American attorney who has represented clients in terrorism-related cases.
Others on the list were Pakistani-born lawyer Faisal Gill, who served in the Department of Homeland Security under President George W Bush; international relations professor Hooshang Amirahmadi; Muslim civil liberties advocate Agha Saeed; and the executive director of the Council on American-Islamic Affairs (CAIR), Nihad Awad.
The five Americans appear on an NSA spreadsheet in the Snowden archives called "FISA recap"-short for the Foreign Intelligence Surveillance Act.
The spreadsheet shows 7,485 email addresses listed as monitored between 2002 and 2008.
"The five Americans whose email accounts were monitored by the NSA and FBI have all led highly public, outwardly exemplary lives," The Intercept reported after a three-month investigation.
The monitoring was authorised by the FBI and although no reason for the selection of these individuals is given in the leaked documents, Ghafoor believes he was chosen because of his background and religion.
"I believe that they tapped me because my name is Asim Abdur Rahman Ghafoor, my parents are from India, I travelled to Saudi Arabia as a young man, and I do the pilgrimage," Ghafoor told The Intercept. "Yes, absolutely I believe that had something to do with it."
In a joint statement, the Office of the Director of National Intelligence and the Justice Department denied that the US government conducts surveillance based on anyone's politics, religion or activism.
Any surveillance of US citizens requires a court order from the FISA Court, the statement said.
IANS
Find latest and upcoming tech gadgets online on Tech2 Gadgets. Get technology news, gadgets reviews & ratings. Popular gadgets including laptop, tablet and mobile specifications, features, prices, comparison.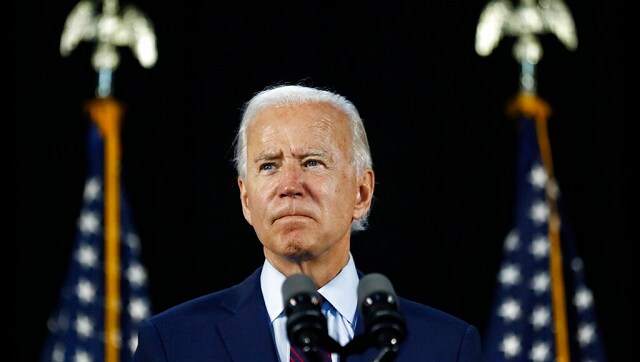 World
The leading contenders include Kamala Harris, Karen Bass and Obama national security adviser Susan Rice.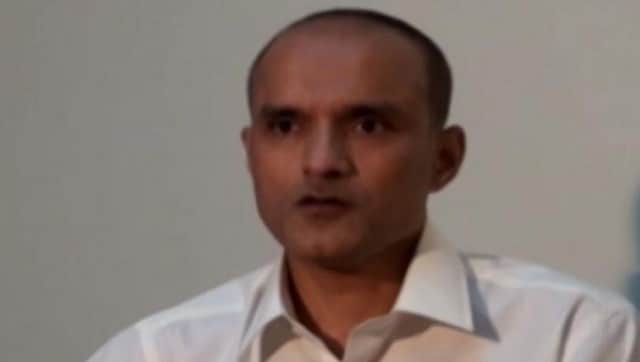 World
Jadhav, a 50-year-old retired Indian Navy officer, was sentenced to death by a Pakistani military court on charges of espionage and terrorism in April 2017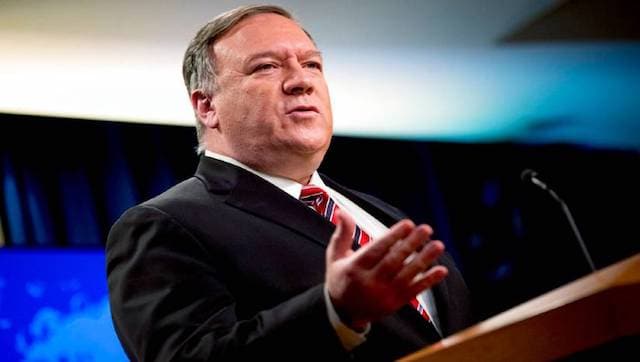 World
Pompeo's remarks followed reports that Microsoft is in advanced talks to buy the US operations of TikTok