South Africa president Jacob Zuma to step down as party chief with ex-wife and deputy president in succession race
South Africa's ruling ANC party will hold a conference starting Saturday to elect its new leader in a hotly contested two-way race.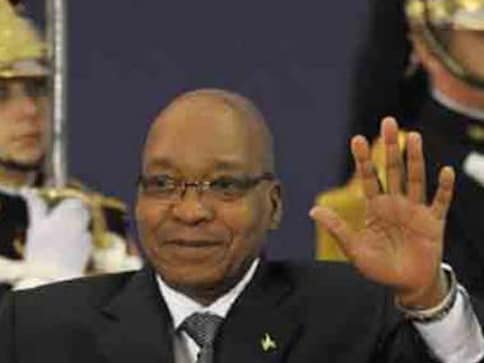 Johannesburg: South Africa's ruling ANC party will hold a conference starting Saturday to elect its new leader in a hotly contested two-way race seen as a pivotal moment in the country's post-apartheid history.
The winner will be well-placed to be the next president, but the ANC has lost much popularity since Nelson Mandela led it to power in the euphoric 1994 election that marked the end of white-minority rule.
Soaring unemployment and government corruption have fuelled frustration among millions of poor black South Africans who face dire housing and education and continuing racial inequality.
President Jacob Zuma, whose reign has been marred by graft scandals, will step down as ANC chief but remain national leader ahead of general elections in 2019.
Competing for the party leadership are his ex-wife, former African Union chief Nkosazana Dlamini-Zuma, and Deputy President Cyril Ramaphosa, a wealthy businessman. The battle could split the ANC party and the conference threatens to be acrimonious, forcing both candidates to issue last-minute calls for unity.
"This is a democratic process — it is not a fight amongst enemies," Dlamini-Zuma said at her final major speech before the conference. Ramaphosa stressed at the weekend that the party "should rally behind whoever is elected".
Dlamini-Zuma, 68, headed the African Union until earlier in 2017, and is a former home, foreign and health minister. But her critics say she would pursue President Zuma's failing economic and political policies, and would be his proxy to protect him from criminal prosecution for graft. The couple had four children together before divorcing in 1998.
'So much at stake'
Ramaphosa, 65, a former trade union leader, led the historic negotiations in the 1990s to end apartheid before launching a business career that made him one of the country's wealthiest men. He is often accused of failing to confront Zuma while serving as his deputy since 2014.
"There is so much at stake and the two candidates are very close in the race," Amanda Gouws, a politics professor at Stellenbosch University, told AFP. "We will either see a new president (Ramaphosa) who may be able to stabilise the country and do something about the economic and political decline, or a continuation of what we have at the moment. "At the congress in 2007, we had fighting, chair-throwing, screaming, shouting and long delays — all of that may happen."
Gouws said that the thousands of party delegates could be offered bribes for their votes, and that President Zuma was lobbying hard for Dlamini-Zuma to emerge victorious. "It is an open secret in the ANC that votes can be bought. It does not augur well," she said. "Zuma is very afraid of being prosecuted after he leaves office if Dlamini-Zuma doesn't win, so he is really trying to make sure she does."
The ANC is still South Africa's biggest party by far, but the 54 percent it won in local elections last year was its worst poll result since 1994 — underlining its sharp recent decline in popularity.
2019 election looms
Ramaphosa is widely seen as a stronger candidate than Dlamini-Zuma to lead the ANC in the 2019 general election, though she has the loyal support of some senior ANC officials.
If Ramaphosa loses the party leadership battle, some experts believe the party could split. "The decision made at the conference will probably determine whether the ANC has got a chance of winning in 2019," Susan Booysen, an analyst at Wits University in Johannesburg, told AFP. "After ten years of damage, this is a moment where they have almost their last chance. I truly think it can go either way. The two main factions are really antagonistic and I cannot see how they can coexist in the future. Should there be a split, it could put the ANC below 50 percent of the vote (in a general election) and determine whether the ANC stays in power."
Opposition parties the Democratic Alliance and Economic Freedom Fighters both hope to exploit the ANC's woes in the 2019 election, with one possible outcome being a coalition government.
The ANC conference starts on Saturday and finishes on Wednesday, though some are predicting a messy stalemate.
"Given the various disputes and the current lack of a frontrunner... the conference could be delayed or disrupted," said the London-based Eurasia risk consultancy group.
Other leadership hopefuls include parliament speaker Baleka Mbete, presidency minister Jeff Radebe and Zweli Mkhize, the party treasurer.
First Cricket News
South Africa were well-beaten by Ireland in a one-day international on Tuesday before squaring the series with victory on Friday.
First Cricket News
Both sides took five points in the ICC Cricket World Cup Super League ahead of the second ODI on Tuesday. The third and final ODI takes place on Friday.