Somalia's president pays rare visit to Eritrea
By Aaron Maasho ADDIS ABABA (Reuters) - Somalia's president paid a rare visit to Eritrea on Saturday in a sign that Asmara is trying to use the opportunity created by a rapprochement with Ethiopia to improve its regional ties. Eritrea's President Isaias Afwerki's decision to invite President Mohamed Abdullahi Farmaajo marks a new chapter for the countries after years of sour relations. Discussions will focus on 'regional issues of interest to both countries,' Eritrea's information ministry said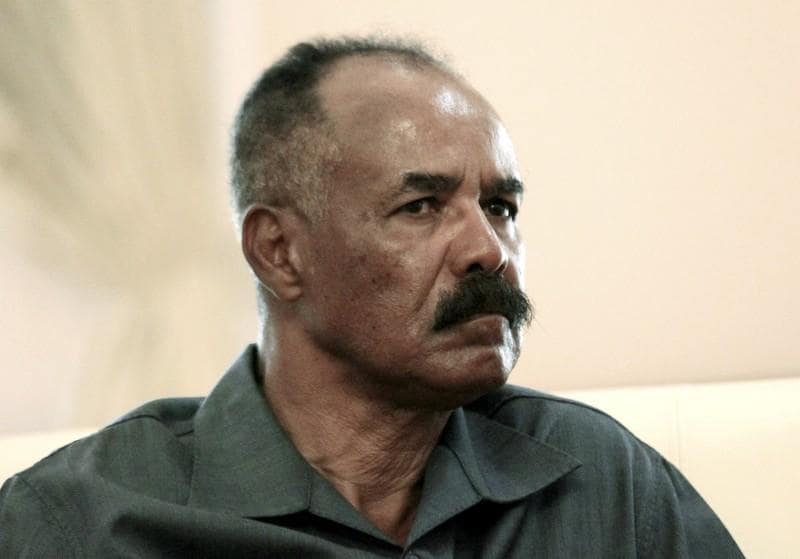 By Aaron Maasho
ADDIS ABABA (Reuters) - Somalia's president paid a rare visit to Eritrea on Saturday in a sign that Asmara is trying to use the opportunity created by a rapprochement with Ethiopia to improve its regional ties.
Eritrea's President Isaias Afwerki's decision to invite President Mohamed Abdullahi Farmaajo marks a new chapter for the countries after years of sour relations.
Discussions will focus on "regional issues of interest to both countries," Eritrea's information ministry said.
Previous Somali administrations have accused Eritrea of supplying weapons to Islamist insurgents fighting the fragile government in Mogadishu.Eritrea has said the accusations were concocted by Ethiopia.
Eritrea and Ethiopia fought a border war between 1998 and 2000 during which tens of thousands died. The war was followed by a military stalemate but in April they signed a peace deal.
Asmara walked out of the East African bloc IGAD in 2007 in protest as Ethiopian forces entered Somalia to fight militants.
(Editing by Matthew Mpoke Bigg)
This story has not been edited by Firstpost staff and is generated by auto-feed.
Find latest and upcoming tech gadgets online on Tech2 Gadgets. Get technology news, gadgets reviews & ratings. Popular gadgets including laptop, tablet and mobile specifications, features, prices, comparison.
World
By Andy Sullivan (Reuters) - Wednesday night's matchup between Vice President Mike Pence and Democratic challenger Senator Kamala Harris unfolded largely free of the chaos that marred last week's debate between President Donald Trump and former Vice President Joe Biden. Here are a few standout moments from the debate: PACKING THE COURT?
World
WASHINGTON (Reuters) - The United States on Thursday slapped fresh sanctions on Iran's financial sector, targeting 18 Iranian banks in an effort to further shut Iran out of the global banking system as Washington ramps up pressure on Tehran weeks ahead of the U.S. election. In an announcement posted on its website, the U.S
Business
ZURICH (Reuters) - Swiss drugs and diagnostics group Roche is shipping supplies from Germany to help Britain's National Health Service (NHS) fill gaps caused by a logistics glitch at a Roche warehouse in southern England, it said on Thursday. Roche, a main supplier of COVID-19 and other diagnostic tests to the NHS, told UK customers on Wednesday that a switch from an old warehouse to a new automated distribution centre had caused an unforeseen technical issue that hit processing capacity. "We are confident that the plans we have put in place will deliver significant improvements by the weekend to the supply of the tests affected by these logistical issues," Roche said on Thursday, reiterating its timetable from Wednesday.