Somali pirates capture fishing boat, South Korea dispatches naval unit
South Korea's military dispatched a naval unit in waters off Somalia after pirates presumably hijacked a fishing vessel
SEOUL: South Korea's military dispatched a naval unit in waters off Somalia after pirates presumably hijacked a fishing vessel, officials said on Saturday.
The 234-ton vessel, had a crew of three South Koreans and 18 Indonesians who were catching squid. They lost contact after relaying that it was being followed by a suspected pirate vessel, Seoul's foreign ministry said in a statement.
South Korea's anti-piracy Cheonghae unit was participating in international operations to combat piracy in nearby waters before responding to the situation, according to an official from the Defense Ministry.
The official spoke on condition of anonymity, citing office rules. Patrol aircraft from India, Germany and Japan were also searching the area, the Foreign Ministry said.
President Moon Jae-in ordered related government agencies and the military to "invest full efforts into the rescue operations, while putting the protection of lives first," the ministry said.
The fishing vessel that went out of contact was registered in Mongolia and owned by an ethnic Korean businessman living in South Africa. The vessel's captain, chief engineer and boatswain were South Korean nationals, they added.
Crews from South Korean fishing vessels and cargo ships have often been targets of Somali pirates.
Recent weeks have seen a resurgence of piracy off Somalia's coast after five years of inactivity. The piracy was once a serious threat to the global shipping industry but lessened in recent years after an international effort to patrol off the coast.
Some Somali fishermen, including former pirates, say foreign ships illegally fishing in local waters are forcing them to return to piracy to make money.
The 300-member Cheonghae Unit, led by a 4,400-ton destroyer, has been taking part in anti-piracy operations in the Horn of Africa since 2009.
In 2011, sailors and marines from the same unit raided a South Korean-operated cargo ship that had been hijacked by Somali pirates in the Arabian Sea, rescuing all 21 crew members and killing eight pirates and capturing five others. The five captured pirates were taken to South Korea and received long prison terms.
Find latest and upcoming tech gadgets online on Tech2 Gadgets. Get technology news, gadgets reviews & ratings. Popular gadgets including laptop, tablet and mobile specifications, features, prices, comparison.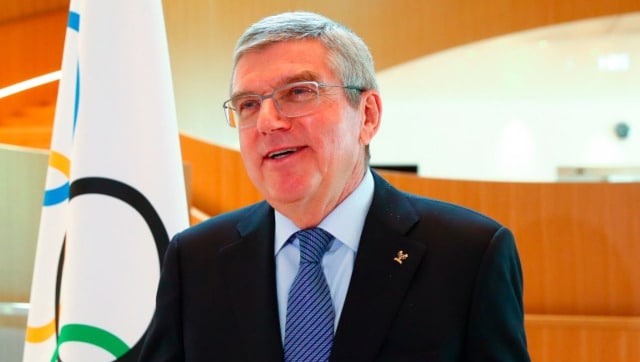 Sports
Bach was named the winner of the Seoul Peace Prize last month and was scheduled to receive the award in person Monday.
World
Kim spent almost one-third of his speech thanking his supporters and saying that he was sorry for not being able to alleviate the troubles faced by the people.
India
Apart from having a state-of-the-art weapons and sensor suite to 'detect and prosecute' submarines, the INS Kavaratti also has endurance for long-range deployments