Social media in Tahrir square: How #FreeMona resulted in freeing Mona
A single tweet by Journalist Mona Eltahawy saying she was detained spread like wildfire and ultimately resulted in getting her freed.
After Egyptian-American journalist Mona Eltahawy was detained by Egyptian police, she tweeted  'was beaten arrested in interior ministry'. Online activists and followers of Eltahawy immediately started a #FreeMona campaign on Twitter, trying to reach out to the global world in an effort to help her. In a couple of minutes New York Times columnist Nick Kristof, who was also taking part in the FreeMona online campaign tweeted that the US Department of State had been informed of Eltahawy's arrest.
The US Department of State, responding to the news of posted a tweet calling the detention 'very concerning'. A couple of hours later the world knew Mona was safe.
What is that one thing that united Egypt with Tunisia, Tunisia with Bahrain, Bahrain to Libya—and theses countries with the rest of the world? Social media. Tweets shrieking out for help, an image of a man with a head injury from missiles fired by Egyptian forces, or a jerky video showing people protesting when suddenly a youth is shot through the head.  Social media helped the world to witness and participate in the Egyptian revolution not by fighting tear gas in Tahrir Square but simply through the web.
More than 10 months ago, the people of Egypt started revolting against Mubarak and his regime-- demanding democracy and a peoples rule. On 11 February, following weeks of determined popular protest and pressure, Mubarak resigned from office. But developments now hint at a revolution betrayed. It seems that although the head of authoritarian regime has been removed, the body is still there. Now the people are out and revolting again, trying to reach their goals against police brutality and the powers of the regime.
The instantaneous nature of how social media communicates self-broadcast ideas, unlimited by publication deadlines and news slots, explains the speed at which these revolutions have unravelled, their almost viral spread across a region. It has also enabled people to ensure that their displeasure with their leaders reaches them directly.
It was social media in this capacity  that prompted two generals in the ruling Supreme Council of the Armed Forces (SCAF) to appear on state television, saying that they have endured slanders without responding and now they would want to hand over power as soon as possible.
The passion with which the protestors fought was perhaps best revealed on Twitter. Erin Cunningham tweeted "Met a man today who was injured during the battle of the camel & was injured again today in#Tahrir: "I won't leave the square until I die."
A Twitter handle called @TahrirSupplies was created to spread awareness and gather people to contribute not just money and medicines but also goggles, helmets, gas masks, cooking pot, blankets for the protestors in Tahrir. It connected people who wanted to send money from places like Turkey and Kuwait with people who would carry the supplies to the ground.
"Please tell us WHAT you need and in WHICH field hospital - we will reach it out to the world. Simple" read one of their tweets.
The impact of social media on revolutions is not new or unknown. In fact the Tunisia revolution was known as the 'social media revolution'. But this time it's not just limited to the protestors, the authorities have also decided to use the networks that connect millions to spread their words.
Egypt's ruling Supreme Council of the Armed Forces apologised for the deaths of demonstrators during six straight days of anti-military rallies, in a statement on their Facebook page. "The Supreme Council of the Armed Forces presents its regrets and deep apologies for the deaths of martyrs from among Egypt's loyal sons during the recent events in Tahrir Square", it said.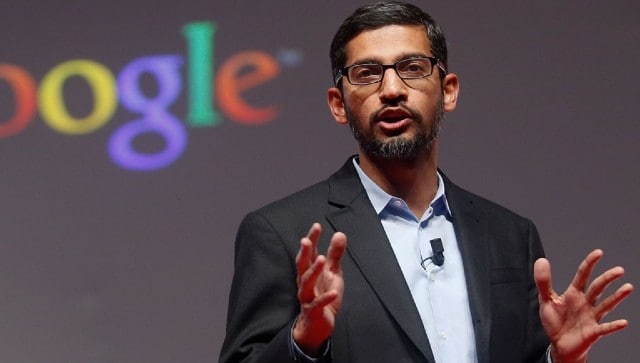 India
Google has collaborated with the health ministry and with organisations, like the Bill and Melinda Gates Foundation, to further the vaccination drive in the country
India
The government made an emergency order to censor the tweets, Twitter disclosed on Lumen database, a Harvard University project
Entertainment
Anand Bhushan said that all social media posts where his brand was associated with Kangana Ranaut will be taken down: "We as a brand do not support hate speech"