Smitten by its own monster, Pakistan rushes to blame terror acts on RAW
Pakistan's civil and military leaderships have been blaming RAW for instigating terrorism in Pakistan but it is unusual for a corps commanders' conference to blame the Indian intelligence agency directly.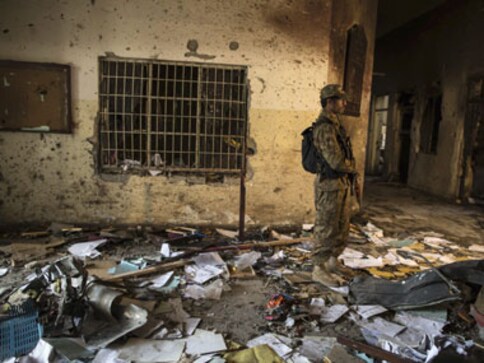 Is India's external intelligence agency RAW (Research and Analysis Wing) becoming a powerful tool than ever before in the dispensation of Prime Minister Narendra Modi and National Security Adviser Ajit Doval in dealing with Pakistan?
Pakistan definitely believes so. In fact, Pakistan's top civil and military leaders as well as non-state actors have accused RAW of choreographing terror acts in Pakistan.
None other than their Defence Minister Khawaja Asif claimed that RAW had been created to destroy Pakistan and its activities could not be taken lightly. Asif went on record as telling Pakistan's Geo News channel that the interests of the Taliban and RAW were the same and also that separatist leaders from Pakistan's Balochistan province possessed Indian passports. He was also quoted as saying that "RAW has been formed to wipe Pakistan off the map of the world".
Asif's reported remarks came after a meeting of Pakistan's top military commanders in Rawalpindi on 5 May. The meeting of corps commanders was chaired by Pakistan Army chief General Raheel Sharif. It was convened to discuss situation in Pakistan's restive province of Balochistan and RAW was the elephant in the room during this meeting. "The conference (of Corps Commanders) also took serious notice of RAW's involvement in whipping up terrorism in Pakistan," said a statement from the military's media arm ISPR.
While it is a known fact that Pakistan Army controls the levers of Pakistan's foreign policy and all strategic decisions, particularly with regard to India, it does so through its corps commanders. This should put in perspective the huge importance of corps commanders in the Pakistan set up.
All who are familiar with Pakistan know that the real power vests with the army chief and the political leadership is directed by the army on the talking points for the civilian government. It is against this backdrop that one needs to consider the ISPR statement that RAW is "whipping up terrorism in Pakistan".
Pakistan's civil and military leaderships have been blaming RAW for instigating terrorism in Pakistan but it is unusual for a corps commanders' conference to blame the Indian intelligence agency directly.
In December 2014, former Pakistan dictator General Pervez Musharraf had told CNN-IBN that Maulana Fazlullah, the Tehrik-e-Taliban Pakistan commander, was trained by RAW and supported by former Karzai government for carrying out the terror attacks in Peshawar's Army Public School.
Notorious Pakistani non-state actor Jamaat-ud-Dawa (JuD) chief Hafiz Saeed had also alleged that India was behind the Peshawar attack. In fact, after the gruesome terror attack, Hafiz Saeed had gone to the extent of exhorting the jihadist elements to target India in retaliation.
An interesting thing here is that tables have been turned in the blame game being played in India-Pakistan context. Decades ago when terrorism in Punjab was at its peak it was common for Indian officials and ministers to blame Pakistan Inter Services Intelligence (ISI) for all terror acts perpetrated against India. Indian government continued to blame the ISI when insurgency started in Jammu and Kashmir in 1989 and soon turned into a bloody proxy war.
Those days hardly a day passed without a terror incident in India while Pakistan remained peaceful. Today, it is the other way round. Terror incidents have become a routine in Pakistan while India is comparatively far more peaceful in terms of terror strikes of the jihadist brand.
Pakistan today is reaping what it sowed for India. Those very terrorists whom it created, nurtured, indoctrinated and armed for spreading mayhem in India have now turned their guns towards their own erstwhile masters.
Evidently, Pakistani military establishment has upped its ante vis-a-vis India. It connotes hardening of stand by Rawalpindi, the high seat of military power.
While it shows Rawalpindi's growing exasperation over its inability to curb terror activities in Pakistan it also conveys a tinge of helplessness of the Pakistani military establishment. Pakistan military leaders' rant against RAW shows that they are unable to go beyond the optics and do not have hard evidence against RAW to haul India before the international community.
After all, a country like Pakistan which has dragged India before various international platforms — be it water issues or downing of a Pakistani aircraft — won't have waited for a day for going to the international community if it had hard evidence against RAW.
This may provoke Pakistan Army to resort to some hard actions in near future. India will have to be on its guard.
Opinion
There have been several genuine attempts by the Supreme Court to classify cases that can be seen fit for awarding the death penalty
Opinion
Clear directives from the government to all administrative officers for unbiased, impartial and prompt application of rule of law must be enforced with immediate effect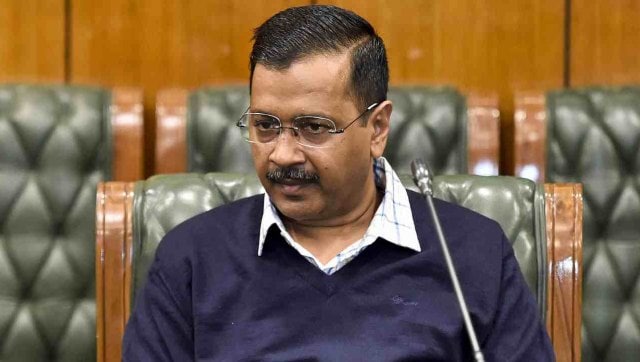 Opinion
The border state can't be allowed to go back to the eighties, and for this whatever is necessary, the Centre, in coordination with the Punjab government, should do