Skiers at Golan Heights resort praise Trump's recognition of Israeli sovereignty
By Rami Ayyub MOUNT HERMON, Golan Heights (Reuters) - For Israeli skiers gliding down the snowy slopes in the Golan Heights, U.S. President Donald Trump's proclamation recognising Israel's sovereignty over the territory it captured from Syria more than 50 years ago was long overdue. At a ski resort on Mount Hermon, which at about 9,000 feet (2,700 metres) high towers over neighbouring Syria and Lebanon, Israelis were thankful for Trump's move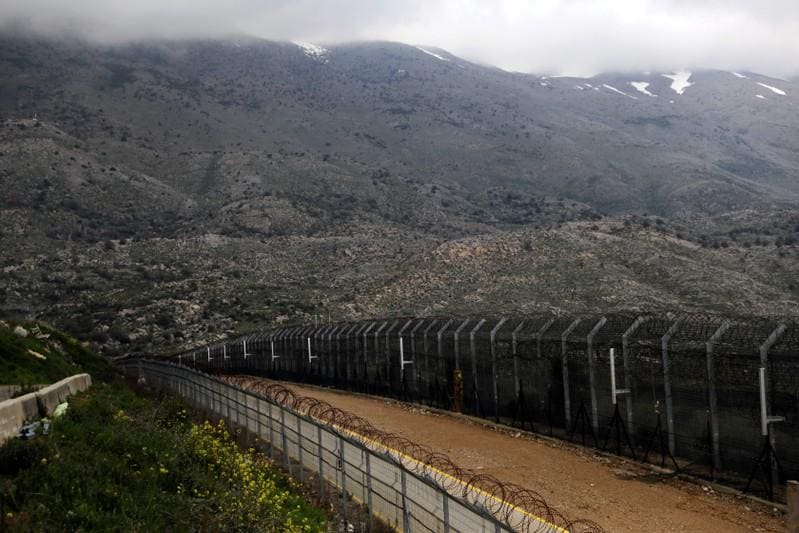 By Rami Ayyub
MOUNT HERMON, Golan Heights (Reuters) - For Israeli skiers gliding down the snowy slopes in the Golan Heights, U.S. President Donald Trump's proclamation recognising Israel's sovereignty over the territory it captured from Syria more than 50 years ago was long overdue.
At a ski resort on Mount Hermon, which at about 9,000 feet (2,700 metres) high towers over neighbouring Syria and Lebanon, Israelis were thankful for Trump's move.
"For the security reasons - everybody knows what's going on in Syria - Israel should be the owner of this land," said Amichai Lorenzi, 51.
Israel seized the Golan from Syria in the 1967 Middle East War and annexed it in 1981 in a move that was not recognised internationally. Syria wants it back and tried to take the Heights in a 1973 war. Over the years, peace talks over its possible return have failed.
With Monday's signing, Trump officially granted U.S. recognition of the Golan as Israeli territory, a shift from decades of U.S. policy that was welcomed by Prime Minister Benjamin Netanyahu and denounced by many countries. The move also angered some among the 22,000 Arab Druze residents there who still identify as Syrian.
For Moriel Segal, 29, Trump's decree felt personal. Her father had fought on the Golan as an officer in the Israeli military, she said.
"He didn't fight for nothing so, that's nice to know."
(Reporting by Rami Ayyub; Editing by Maayan Lubell and Frances Kerry)
This story has not been edited by Firstpost staff and is generated by auto-feed.
World
BAGHDAD (Reuters) - Rockets hit near U.S. forces and contractors in Iraq on Wednesday, including an air base north of Baghdad and a military base at Baghdad International Airport, the Iraqi army and security officials said. The army reported at least three rockets hit Balad air base, where U.S
World
By Silvia Ognibene and Silvia Aloisi FLORENCE, Italy (Reuters) -Italian police have arrested a Chinese couple accused of running a leather goods business which exploited immigrant workers it employed to make handbags for a Burberry supplier, according to an arrest warrant seen by Reuters. Tax police in Florence said in a statement that the two Chinese nationals were arrested on Wednesday as part of an investigation into alleged labour exploitation and tax fraud and that restrictive measures had been imposed on two other family members, including a ban on them leaving Italy
World
WASHINGTON (Reuters) - The United States on Wednesday blacklisted four Nicaraguans, including a daughter of President Daniel Ortega, as Washington warned it would continue to use diplomatic and economic tools against members of the leftist government engaged in repression. The U.S. State Department called on Ortega to release detained presidential candidates as well as other civil society and opposition leaders arrested over the past week in what Washington called "an increasing wave of repression." "There are costs for those who are complicit in the regime's repression.