SIPRI report on nuclear weapons: By 'modernising' their arsenal, US, Russia are performing a bait-and-switch
Whenever a child or a beauty pageant contestant is asked what they'd wish for the answer remains the same: World peace. Sadly, it seems that world peace is still quite a ways off, especially when it comes to the weapons that can do the most damage, suggests the latest SIPRI report
Whenever a child or a beauty pageant contestant is asked what they'd wish for the answer remains the same: World peace. Sadly, it seems that world peace is still quite a ways off, especially when it comes to the weapons that can do the most damage.
According to a report published by the Stockholm International Peace Research Institute (SIPRI), while the overall number of nuclear weapons in the world continues to decline, nuclear powers are modernising their arsenals and don't seem prepared to jettison them, at least not any time soon.
The total number of all nuclear warheads (operationally deployed as well as reserved and ready to dismantle) under possession of the US, UK, France, China, India, Pakistan, Israel and North Korea was counted to be at 14,935 at the beginning of 2017 as compared to 15,395 nuclear weapons at the beginning of 2016, according to SIPRI. The SIPRI data also states that the nuclear-armed countries had approximately 4,150 operationally deployed nuclear weapons.
Former US president Barack Obama often talked of reducing the nuclear arsenal and leaving a better world for the children. Penning an op-ed in the The Washington Post in 2016, Obama wrote: "The United States and Russia remain on track to meet our New Start Treaty obligations so that by 2018 the number of deployed American and Russian nuclear warheads will be at their lowest levels since the 1950s." While that's true, it doesn't paint the full picture.
The truth: While the number of nuclear weapons has been declining, albeit slowly, since the end of the Cold War, the United States and Russia still account for 93 percent of the world's nuclear arsenal. And the United States is expected to spend $1 trillion modernising its nuclear arsenal over the next couple of decades.
The idea: To build smaller, targeted nuclear weapons, a proposition that some find hopeful while others find fearful. According to a report in Forbes, some argue that this could lead to countries conducting "surgical" strikes that minimise civilian casualties and enhance detterance. Others say it might make countries shed their reticence to order nuclear strikes.
That's quite a bait-and-switch. Talking a good game of reducing the nuclear arsenal, all the while making it easier for some trigger-happy cowboy to push the red button.
Senior SIPRI researcher Shannon Kile doesn't strike a hopeful note either. She wrote in SIPRI: "Despite the recent progress in international talks on a treaty banning nuclear weapons, long-term modernisation programmes are under way in all nine states. This suggests that none of these states will be prepared to give up their nuclear arsenals for the foreseeable future."
It seems like John Lennon's cry has gone unheeded.
Find latest and upcoming tech gadgets online on Tech2 Gadgets. Get technology news, gadgets reviews & ratings. Popular gadgets including laptop, tablet and mobile specifications, features, prices, comparison.
World
Joe Biden had said that he would not debate Trump in person if he still tested COVID-19 positive and called the president's refusal to adapt to a virtual format 'shameful'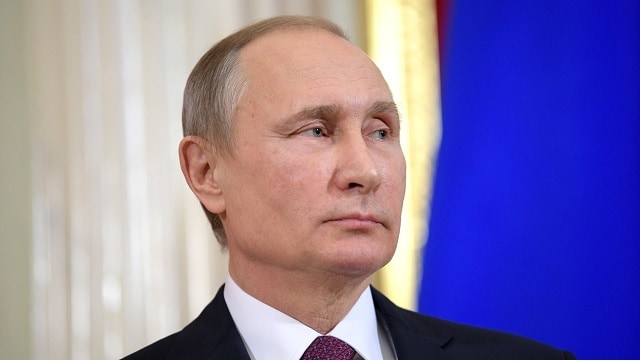 World
The Russian president called Biden's reference to Trump in last week's debate as 'Putin's puppy' a compliment to Russia and claimed it 'actually enhances our prestige'