Shinzo Abe hits back at critics as land sale scandal involving Japan PM and wife causes ratings to nosedive
Shinzo Abe hit back at critics over a favouritism and cover-up scandal that has seen his popularity plunge and loosened his iron grip on power.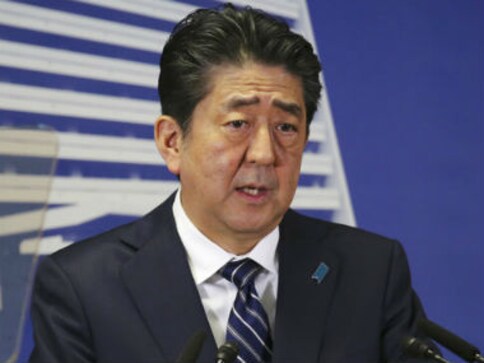 Tokyo: Japan's embattled prime minister hit back on Monday at critics over a favouritism and cover-up scandal that has seen his popularity plunge and loosened his iron grip on power.
In a hotly awaited statement in parliament, Shinzo Abe stressed he had not ordered bureaucrats to alter documents relating to a controversial land sale as he comes under mounting pressure over the scandal. "I have never ordered changes," he said.
The scandal surrounds the 2016 sale of state-owned land to a nationalist operator of schools who claims ties to Abe and his wife Akie. The sale was clinched at a price well below market value amid allegations that the high-level connections helped grease the deal.
The affair first emerged in early 2017, but resurfaced after the revelation that official documents related to the sale had been changed. Versions of the original and doctored documents made public by opposition lawmakers appeared to show passing references to Abe were scrubbed, along with several references to his wife Akie and Finance Minister Taro Aso.
Aso has blamed the alterations on "some staff members" at the ministry.
The prime minister repeated an apology saying he "keenly felt" his responsibility over the scandal that has "shaken people's confidence in government administration."
The affair is hitting Abe's ratings hard, with a new poll in the Asahi Shimbun showing public support nosediving by 13 percentage points from the previous month to 31 percent. Another survey suggested that for the first time since before a general election in October, more people disapproved of the cabinet's performance than approved.
The scandal is harming Abe's hopes of winning re-election as head of his Liberal Democratic Party (LDP) in September, which would make him Japan's longest-serving prime minister.
Abe insisted that, even before the alterations, the documents showed that his hands were clean. "If you look at the documents before the alterations, it is clear there is no evidence that I or my wife was involved in the sale of the national land or approval of the school, and that neither I nor my wife was involved."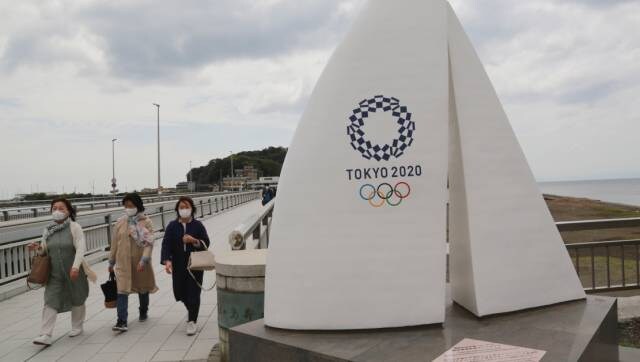 Sports
The Olympics risk becoming an incubator for "a Tokyo variant."
World
From elementary school essay competitions to patriotic films to an unending parade of speeches, banners, and news headlines, China is in the midst of celebrating the CCP's 100-year anniversary
Sports
Ahead of IOC vice-president John Coates' arrival, several dozen people protested against the Games in Tokyo, though recent opinion polls suggest public opposition may be weakening.