Sherin Mathew's foster mother's bail bond reduced; to remain under house arrest and wear ankle monitor
Foster mother of Sherin Mathews found dead in a culvert in the US state of Texas has managed to get her bail bond reduced but she would remain under house arrest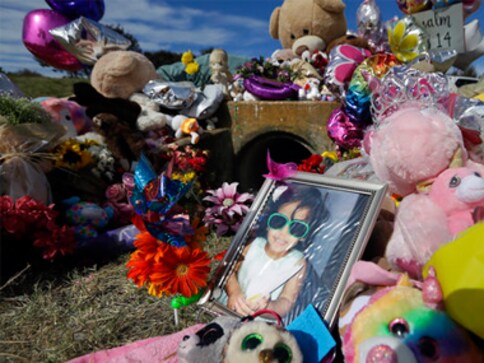 Houston: The foster mother of a three-year-old Indian girl, who was found dead in a culvert in the United States state of Texas last month, has managed to get her bail bond reduced to USD 100,000 from USD 250,000 but she would remain under house arrest and wear an ankle monitor.
Sini Ann Mathews, 35, was arrested last week after investigators said she and her husband, Wesley Mathews, left their adopted daughter Sherin Mathews at home, without adult supervision for about 90 minutes, while they went out for dinner with their biological daughter on 6 October.
Sherin was found dead in a culvert about 1 kilometre from her home in suburban Dallas on 22 October.
Wesley was arrested and charged with felony injury to a child, which carries a sentence of up to life in prison. He is still in the Dallas County jail on a USD 1 million bond.
During Monday's hearing, Dallas County Criminal District Court Judge Stephanie Fargo reduced Sini's bond from USD 250,000 to USD 100,000. But ruled that she would remain under house arrest and wear an ankle monitor.
Richardson police argued Mathews was a flight risk and said before she was arrested she asked her pediatrician for shot records so that her 3-year-old biological daughter could "go to India".
The judge also asked Mathews to surrender her passport.
The department received information that Sini requested her biological daughter's shot records last month and they believe she may have planned to flee to India, possibly with a fake passport, Richardson police Detective Jules Farmer said.
Sini's defence attorneys were calling for her bond to be reduced to the typical amount for a child endangerment charge (USD 500), which Sini faces after it was discovered she and her husband left Sherin home alone in the hours before her disappearance.
They argued there were no indications Sini planned to flee or produce a fake passport and if she requested shot records for her daughter, it was so the girl could be taken to stay with family in India but Sini would not follow.
The girl is currently staying with family in the Houston area.
Before the judge made her decision, the prosecution did not mince words in closing arguments.
"This woman is wicked enough to leave a 3-year-old in her house while she and her husband goes to dinner," said First Assistant Mike Snipes with the Dallas District Attorney Office. "That shows a level of depravity in this woman's heart in and of itself".
Sherin was adopted by Wesley and Sini, a couple from Kerala, two years ago. As an infant, she had been found abandoned in Gaya in Bihar and later put up for adoption.
Born Saraswathi, the tragic end of this child's life is being mourned by thousands across the world.
"The Dallas County Medical Examiner's Office is continuing to work on determining the cause of death. Those results will be made available when complete," Richardson Police said in a Facebook post.
Sherin's death prompted External Affairs Minister Sushma Swaraj to ask the Indian Embassy in the United States to be actively involved in the case and keep her informed. She also sought a probe into the adoption process of Sherin.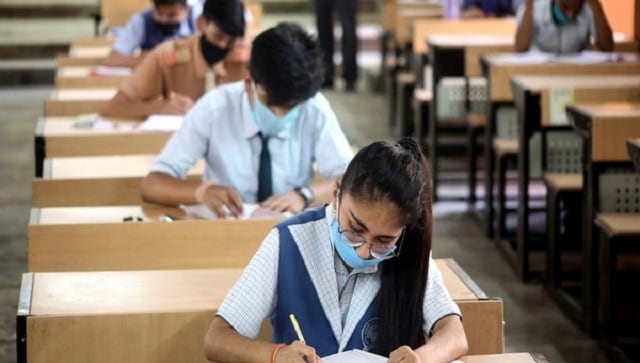 India
Reacting to the verdict, state General Education Minister V Sivankutty said a majority of students wanted to write the examination offline and it will be held without creating any difficulties for them.
World
With this US's humanitarian assistance for Rohingya refugees has reached more than USD 1.5 billion since August 2017
World
About a dozen Texas Department of Public Safety vehicles lined up near the bridge and river where Haitians have been crossing from Ciudad Acuña, Mexico, into Del Rio, Texas, for almost three weeks.