Shehbaz Sharif announced as next Pakistan prime minister: All you need to know about Nawaz Sharif's brother
Shehbaz Sharif has been announced as the next Prime Minister of Pakistan, according to India Today.
Shehbaz Sharif, the chief minister of Pakistan's Punjab has been announced as the next prime minister of Pakistan, reports said. 
#FLASH Nawaz Sharif's younger brother Shehbaz Sharif to be next prime minister of Pakistan: Pak media pic.twitter.com/Y0lCvSu3di

— ANI (@ANI_news) July 28, 2017
The News International reported that the Pakistan Muslim League-Nawaz (PML-N) finalised Shehbaz to replace Nawaz Sharif, who was ousted by the Paksitan's Supreme Court on Friday, as the next prime minister of the country.
Nawaz, had reportedly, met senior PML-N leaders after the Supreme Court verdict was announced and recommended Shehbaz as his replacement.
Who is Shehbaz Sharif?
Born on 23 September, 1951, Shehbaz is the son of late Mian Muhammad Sharif and brother of Nawaz. At present, Shehbaz is the chief minsiter of Pakistan's most populous province, Punjab. His son Hamza Shehbaz Sharif is a member of the National Assembly of Pakistan, reported India Today.
Shehbaz, belonging to a well-known business oriented family, graduated from Lahore's Government College and began his career as a businessman before becoming the president of Lahore Chamber of Commerce and Industry in 1985.
Shehbaz began his political career as member of the Punjab Assembly in 1988. He became the opposition leader of Punjab Assembly in 1993. Pakistan Herald describes him as a reformer  who"has changed the shape of Punjab and developed it according to modern standards".
Shehbaz had held the position of Punjab chief minister earlier from 1997 to 1999 as well, according to another report in Dawn. However, he spent years of self-exile in Saudi Arabia, before returning to Pakistan in 2007.
Shehbaz is known to be a powerful administrator and a strict disciplinarian. He tried to remove bureaucratic red tape culture and focused on health, education, agriculture and industrial sectors.
Shehbaz is considered more intelligent but less charismatic than his older brother.
He has controlled Punjab for much of the last decade, presiding over a series of big ticket infrastructure projects, including Pakistan's first metro bus service.
He has also, reportedly, represented Pakistan at several international forums including the United Nations, where his views and speaking prowess were appreciated. His keynote speech at the International Labour Conference in Geneva in 1981 was extolled by workers and activists across the world.
However, the road to prime ministership is not going to be smooth for Shehbaz. Even though he has been announced as a successor to Nawaz, the Punjab chief minister will have to contest and win a seat in its National Assembly, Geo News said. It is only then that Shehbaz could be elected as the next prime minister of Pakistan. Shehbaz has 45 days to get elected to the National Assembly.
In the mean time, no announcement has been as to who will be the interim prime minister of Pakistan till Shehbaz's election to the National Assembly. However, according to some reports, PML-N leader Khawaja Asif is most likely to be given the responsibility.
As for the post of Punjab chief minister, it could be either Hamaz Shehbaz Sharif, the son of Shehbaz, or Rana Sanaullah, Punjab province's law minister.
Here's how the Panama papers unravelled Nawaz Sharif's corruption:
With inputs from agencies
Politics
Conservative backbench MPs now know Johnson is no longer an election winner and are likely to be fearing for the security of their seats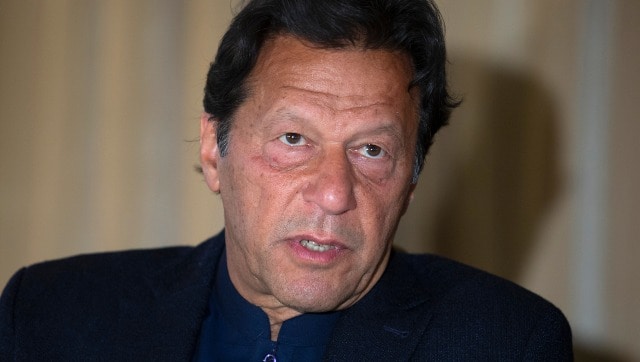 World
Bajwa, a close confidante of Khan, was to retire on 29 November 2019 at the end of his three-year original term but the prime minister gave the army chief an extension till 28 November 2022, citing the regional security situation
India
Prime Minister Narendra Modi's Ferozepur rally in Punjab was cancelled on Wednesday after the Ministry of Home Affairs cited a major 'security lapse'. This has brought attention to the agencies who are in charge of the PM's security and protocols that are set for his travel