Shah Rukh Khan detention: Once is happenstance, thrice is Islamophobia
Dozens of people travelling to the US complain of harassment because somebody had the misfortune of having a flowing beard, wearing a skullcap, messaging in Arabic or simply having an Islamic surname.
"Senorita, bade, bade deshon mein...you know what I mean," said Barack Obama during his 2015 visit to India. Yes, of course, we know what the US president meant. The United States is in the grip of Islamophobia and it looks at every Khan with suspicion, even if he is not a terrorist.
There is no other explanation for the farce that plays out every time Shah Rukh Khan lands in America. Somebody notices his surname, gets a bout of panic, detains the Indian actor, grills him for a few hours, rummages through his hand bag and then lets him go. As most of India, minus the usual Islamophobes, outrages, the US apologises to the actor and promises not to repeat the mistake. Ha! only till the next time. When he does, lights, camera, action, repeat the same script: Detain, outrage, apologise, for variety add Pokemon.
Khan has been through this ordeal thrice in six years. In 2012, he was detained for 90 minutes at an airport near New York. He later joked about it saying, "Whenever I start feeling too arrogant about myself I take a trip to America."
In 2009, Khan was stopped for two hours at the Newark airport. He was released only after India's embassy intervened. On both the occasions US authorities said this was the last time the actor was put through the griller.
As Ian Fleming did not write: Once is happenstance, twice is coincidence, third time is Islamophobia. Wonder what SRK and Karan Johar gained from 'My Name is Khan'? Perhaps the message was lost in translation.
Shah Rukh Khan is not the only Indian to have suffered because of his surname. Actor Irrfan Khan went through a similar ordeal twice. Wary of harassment, Irrfan dropped Khan from his surname. Director Kabir Khan says he was grilled for 90 minutes soon after 9/11 when the FBI saw his surname.
Dozens of people travelling to the US complain of harassment because somebody had the misfortune of having a flowing beard, wearing a skullcap, messaging in Arabic or simply having an Islamic surname. Getting spooked by anything remotely related to Islam or its symbolism has become part of the US psyche.
Every country is entitled to frame laws for internal security, take measures to ward off terror attacks and unwanted guests. But, the US seems to be overdoing it. Several countries face a similar risk of terror attacks, but none of them jump around like the US when they see a beard or a Khan. Ever heard of a similar incident in India where a foreigner has been detained thrice?
To argue that Khan should not complain about the detention is unfair. One, Khan is not seeking special exemptions from the normal screening process or throwing his weight around as a celebrity. He just wants to be treated as an ordinary Indian travelling to the US for work or an invitation. By all means, tap him down, put him through a scanner, check his invites and documents. But, pouncing on him every time he lands in the US indeed sucks.
Also, how can the same mistake be made thrice? In this age of online records, information overload, why does the US find it so difficult to figure out Khan's identity, his travel history and the fact that his detention in the past had embarrassed the country's diplomats and officials? Instead of letting him practise Pokemon in detention, can't some US official go online and check their own immigration records?
Here is a suggestion. Next time Shah Rukh Khan introduces himself as an Indian actor, the US immigration authorities can just google Obama's speech: Senorita, Bade, bade...
Once they know he is the man even the most powerful man in the world quotes, they will stop making such chhoti, chhoti mistakes.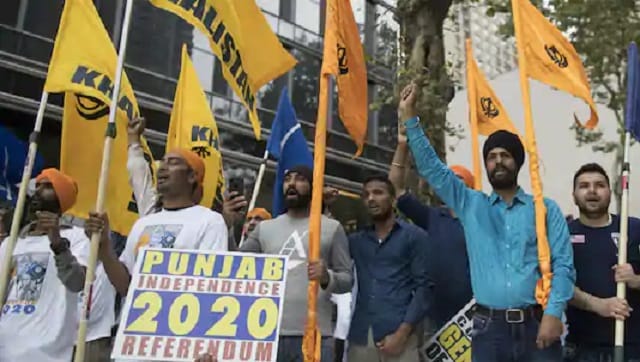 World
The report calls upon the US government to India's concerns seriously and dedicate the requisite intelligence and law enforcement resources to help India address these concerns.
Sports
There were plenty of moments to be overwhelmed for teenagers Raducanu and Fernandez. The packed stadium. The loud crowd. Presence of the Original 9. Former champions in attendance. But arguably, above all, the occasion.
Sports
Raducanu was born in Canada to a Romanian father and Chinese mother before the family moved to England when she was two.