Seychelles will remain 'faithful friend' of India, says President Danny Faure; island nation given second Dornier aircraft
Seychelles was given the second Dornier craft by India on Tuesday to boost its capacity to conduct maritime surveillance. President Danny Faure calls India 'faithful friend'.
New Delhi: Seychelles will remain a "faithful friend" and a partner to India, Seychelles President Danny Faure said on Tuesday as a Dornier aircraft was handed over to the island nation which would boost its capacity to conduct maritime surveillance.
Faure said defence cooperation has been a major component of relations between the two countries and the aircraft is a "proud testimony of India's devotion and commitment" towards the people of Seychelles.
"Today marks another mile-stone in our defence cooperation. On behalf of people of Seychelles, I would like to say thank you. The second Dornier will amplify our capacity to conduct maritime surveillance over Exclusive Economic Zone of 1.7 million sq kms. Seychelles will remain a faithful friend and a partner to India," the president said.
He was speaking at an event organised where Seychelles was officially handed over the second Dornier aircraft.
The event was also attended by the External Affairs Minister Sushma Swaraj and her deputy in the ministry VK Singh.
The aircraft is expected to reach Seychelles before 29 June, its National Day.
It will first fly to Bengaluru, Trivandrum, and then make a brief stopover at Gan in Maldives before reaching its destination in Seychelles.
Swaraj said India and Seychelles share a "special relationship" and the strategic convergence between the two countries has been built on the foundation of shared values and common aspirations.
"India and Seychelles have always been strong security partners. As maritime neighbours, we are committed to securing our oceanic space for sustained development. Securing our seas will ultimately lead to creating a peaceful environment for the progress and prosperity of our two countries and peoples," she said.
Noting that Indian naval ships are regularly deployed to undertake patrol of the extensive Exclusive Economic Zone of Seychelles, Swaraj said India remains committed to support Seychelles through capacity building, especially in the field of maritime security.
After holding talks on Monday, Faure and Prime Minister Narendra Modi had agreed to work together on the Assumption Island project, based on "each other's interests", days after reports from the island nation of it cancelling the pact with India to jointly develop a naval base there.
India is keen on developing the Assumption Island in the Indian Ocean as a naval base to expand its footprint in the strategically-key region where China has been trying to enhance its military presence.
An agreement to develop the island was inked in 2015 between India and Seychelles.
However, there has been growing political opposition in Seychelles, forcing Faure to say the country would develop military facilities at the island on its own and that the project with India "will not move forward".
Seychelles and India share a wide-ranging defence cooperation.
India had delivered the first Dornier aircraft in 2013 while the second one was promised to the island nation by Modi during his 2015 visit to Seychelles.
In 2016, India gifted a fast interceptor boat to the country.
Dornier aircraft are used extensively by the three armed services of India.
T Survarna Raju, Chairman and Managing Director of Hindustan Aeronautics Limited, a defence public sector undertaking that manufactured the plane, said the aircraft has been specially made as per the demands of the Seychelles for maritime surveillance.
He added that the delivery date of the aircraft was preponed after a request from Seychelles.
First Cricket News
''Extremely delighted & proud to receive the Guinness World Record for the largest attendance at a T20 match when 101,566 people witnessed the epic IPL final at @GCAMotera's magnificent Narendra Modi Stadium on 29 May 2022. A big thanks to our fans for making this possible,'' Shah tweeted.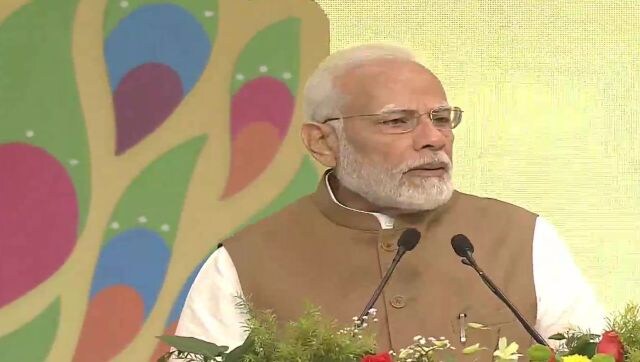 India
In September, PM Modi's carcade stopped to make way for an ambulance en route to Gandhinagar from Ahmedabad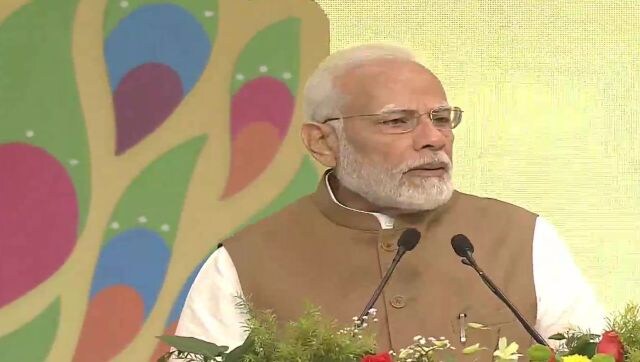 Politics
'In the past, the Congress had used words like 'neech aadmi', 'maut ka saudagar' and 'naali ka keeda' for me. I urge you to talk about development instead of playing this game of 'aukat', he said