Sexual abuse by asylum seekers in Cologne: Why all refugees shouldn't be tarred with the same brush
On New Year's Eve, in Cologne, Germany, a repugnant incident involving asylum seekers happened. New Year revelers, especially women, were targeted by rowdies and hooligans — incidents of sexual abuse and harassment and some violence was reported.
On New Year's Eve, in Cologne, Germany, a repugnant incident involving asylum seekers happened. New Year revelers, especially women, were targeted by rowdies and hooligans — incidents of sexual abuse and harassment and some violence was reported. Because the incident involved potential refugees and asylum seekers and because Germany led the welcome to the influx of refugees from Syria, it has stoked a bit of a backlash in the country. Potentially, the incident could (or may already have) activate the xenophobic right in Germany and create problems of a political nature for Angela Merkel.
I may inject a personal note here: I am appalled by the disgusting and appalling act of indecency and repugnant behavior. A country opens its doors and throws the welcome mat for refugees and some amongst them not only abuse the hospitality but also disrespect and through boorish behavior demonstrate utter contempt for their host society. In the process, these hooligans imperil the chances of genuine and deserving refugees.
Curiously I received an email from a dear German friend of mine as I was writing this essay. She wrote:
"It just makes me really sad. It will of Course be used by right wing voices to show 'the ugly face of the Muslim migrant' per se. But what is worse that it changes the General atmospherics. Will we really manage with all these new People? Who are these angry young man and what makes them think they can behave like this? Just because this is a liberal Society where women are visible in public places?"
Disaggregated, the boorish behavior of some of these refugees, reflects both misogyny as well as perverse sexual gratification derived through sadistic violence directed against women-especially western women. The question is: Is this misogyny cultural? Does it stem from the cultures that these refugees come from? Or is in isolated incident emanating from unrestrained impulses of some rowdies?
I am inclined to assert that the ugly incident emanates from the brutish, misogynistic impulse of a few hooligans. And, it should not be viewed as a representative sample of all refugees; all refugees must not be tarred with the same brush. Having said this, there may be cultural themes and issues at work as well. Most of these refugees come from what are essentially 'closed societies' where women are cloistered. An uneducated rustic, from some Middle Eastern or African country, with no interaction women, sees a woman for the first time; the woman smiles at him, the rustic misinterprets this as a 'come on' and resorts to ungainly behavior. Or, in a permissive environment of an open society, the rustic, feels anything is permissible and takes out his frustrations on innocent western women.
These unrestrained sexual and sadistic impulses have no room in any society and must not only be condemned but also penalised. A price must be paid by the perpetrators. But, at the same time, these must not be exploited for exacting political mileage. Now let me return to my German friend's remarks.
My friend is articulating the angst of Germans about the tide of refugees that Germany has graciously accepted. The questions she poses are nagging and pertinent ones. If this is a snapshot of all refugees who are predominantly Muslim, then the question that every German would pose is: what have we done? Have we set ourselves for trouble-social, political, cultural and in terms of public safety?
There are, of course, no easy answers to these troubling questions. And I do not profess to have a crystal ball that I can gaze into to tease out answers. But what I can say is while there may be 10 warped individuals in a group, there may be countless many who may be good. I will cite my own example here.(I am not demeaning or glorifying myself here). I went to the West as a shy, awkward young man only to discover myself in a Western milieu. Yes, I had my share of ungainly experiences emanating from residual racism but I emerged from these experiences as a self-confident and more cultured than I was. More importantly, as a Muslim, I was able to integrate my faith with reason which led to a world view where I am now able to view the world not in black and white terms but in a nuanced, humane manner. I neither drool over the West nor am I chauvinistic about my culture; I have attained balance and equipoise. I am sure my experience is not unique; there would be thousands out there whose outlook would have been transformed for the good.
The point of delineating this is to emphasise that there's good, bad, the ugly and the beautiful everywhere. It's not particular to a culture or region. All that is needed to be done is to look more carefully. Of course, the overall atmosphere in Germany would be charged these days and my words would be viewed as either anodyne ones or even spin to put a sheen over refugees. But this is not the intent. The idea is to inject sobriety and proportion to the debate and policy prescriptions over refugees in Europe-especially Germany. The overall tenor and thrust of this essay could be seen as a policy and social corrective to Germans. I could be critiqued for not saying the same to the refugees. This would be right. My appeal largely is to the large hearted, gracious and benevolent German nation. I would like to ask them to stay this way. But, I would not shy away from suggesting some wise counsel to refugees. I would ask them to respect and honor their host society. The best way of doing this is to respect mores and value systems of their host societies, maintaining at the same time their value systems, and last but not the least demonstrate in word and deed tolerance and toleration for difference and other worldviews.
In the final analysis, the Cologne incident is a cultural and a social problem and not entirely a policy issue. A reflexive option for the German state would be harsh, repressive policing measures. But this is the easy one but potentially problematic.(This is not to say, the perpetrators must be let away lightly; they should be punished according to the law of the land). But policing an entire community of refugees especially 'in your face policing' would be a non starter. The most prudent way would be to initiate a dialogue with both new comers as well as existing immigrants and , of course, natives of the host society, overlain by policing of a subtle nature to weed out the despicable lot. This policy mix grounded in social and cultural themes might be the one that could be win-win- a solution that would uphold both the humane policy adopted by Germany towards refugees and help refugees and immigrants integrate better into their host society. It is time that sobriety takes over impulse and reflex for all sides.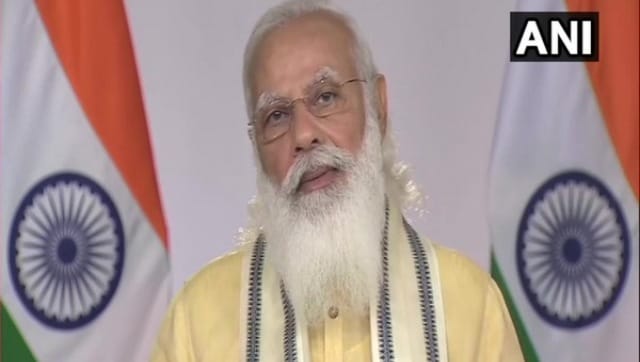 India
While the prime minister's address was no doubt a full-frontal political attack, it was in retaliation to sustained politics of slander
India
Unity in diversity is the fundamental ethos of Indian culture, land and people but the education system seems to be heading in the opposite direction
Entertainment
Lupin exploded out of the gate, becoming a global phenomenon instantly and eventually Netflix's most-streamed non-English-language original.