Seven killed in Quebec plane crash - police | Reuters
MONTREAL A small plane crashed on Tuesday killing all seven people aboard in Canada's Magdalen Islands in the Gulf of Saint Lawrence, off eastern Quebec, according to provincial police. Six passengers and the pilot were killed in the crash, said Martine Asselin, a spokeswoman for the Surete du Quebec, the provincial police force. Canada's Transportation Safety Board said it was investigating the crash
MONTREAL A small plane crashed on Tuesday killing all seven people aboard in Canada's Magdalen Islands in the Gulf of Saint Lawrence, off eastern Quebec, according to provincial police.
Six passengers and the pilot were killed in the crash, said Martine Asselin, a spokeswoman for the Surete du Quebec, the provincial police force.
Canada's Transportation Safety Board said it was investigating the crash.
The small chartered plane crashed in bad weather as it approached a local airport in the Iles de la Madeleine, Canadian media reported.
(Reporting by Allison Lampert; Editing by Sandra Maler, Bernard Orr)
This story has not been edited by Firstpost staff and is generated by auto-feed.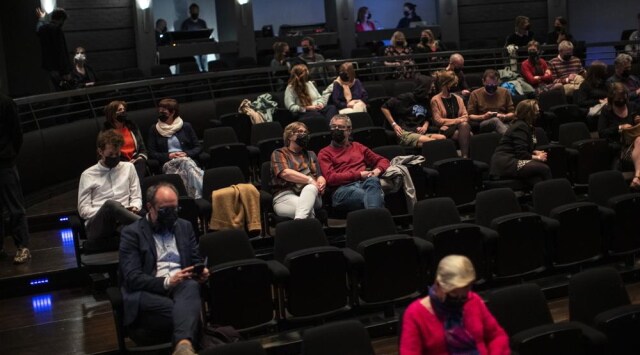 World
Belgian authorities are organising test events but have not yet given venues and their workers a solid green light to reopen.
World
After 40 days in voluntary isolation, 15 people participating in a scientific experiment have emerged from a vast cave in southwestern France. Eight men and seven women lived in the dark, damp depths of the Lombrives cave in the Pyrenees to help researchers understand how people adapt to drastic changes in living conditions and environments. They had no clocks, no sunlight and no contact with the world above.
science
This flight lasted 51.9 seconds with the helicopter climbing five meters and also moved sideways.