US Army Sergeant Bowe Bergdahl's court martial delayed until February 2017
The court-martial for Bowe Bergdahl, the US Army sergeant held captive in Afghanistan for five years before being freed in a prisoner swap, has been delayed until next year, officials said.
Washington: The court-martial for Bowe Bergdahl, the US Army sergeant held captive in Afghanistan for five years before being freed in a prisoner swap, has been delayed until next year, officials said.
The 6 February 2017 start date to Bergdahl's trial was set during a brief hearing Tuesday at Fort Bragg in North Carolina, the Army said in a statement. The trial was initially due to start in August, but a military judge delayed proceedings to allow legal teams more time to prepare.
In its statement, the Army noted the date could be subject to further change.
If convicted on a charge of desertion, Bergdahl could serve up to five years in prison, receive a dishonorable discharge, lose his rank and forfeit all pay. But he also faces a second more serious charge, "misbehavior before the enemy," that could carry a life sentence.
A new commander-in-chief will be in charge when Army Sgt Bowe Bergdahl is court-martialed in February.
The new trial date set by a military judge today could give the proceedings a higher profile, coming only weeks after the new president probably either Hillary Clinton or Donald Trump is sworn into office.
The likely Democratic nominee is already being criticised by Trump supporters for supporting the Taliban prisoner swap that brought Bergdahl home after five years in captivity.
Bergdahl's defence team, meanwhile, says the presumptive Republican nominee has already damaged the soldier's chances for a fair trial by calling him a "dirty, rotten traitor" who "should have been executed."
The concern is that a President Trump could influence Army brass to exert "undue command influence" on the trial, Rachel VanLandingham, a former Air Force lawyer who teaches at Southwestern Law School in Los Angeles.
Lawyers will have to try to figure out whether the Army judge or jury deciding Bergdahl's fate have taken Trump's harsh comments to heart, said Eric Carpenter, a former Army helicopter pilot and lawyer who now teaches at Florida International University College of Law in Miami.
"If Trump is elected, it doesn't matter that he made the statements before becoming the commander-in-chief," Carpenter said.
"The key is that the panel is free from members who have been influenced by Trump's statements."
"The military judge would allow the defense team to question the jurors, find the ones that have been influenced, and then remove them from the panel," he added.
Bergdahl also could choose to be tried by a judge alone.
Bergdahl said he was trying to alert superior officers to problems in his unit when he walked away from his combat outpost in Afghanistan in 2009. He disappeared from Combat Outpost Mest-Malak in Paktika Province, Afghanistan on June 20, 2009.After departing, the soldier was quickly captured by militants from the feared Haqqani faction, a Taliban-lined outfit blamed for many deadly attacks on US soldiers. Bergdahl's disappearance triggered a massive search operation. He remained a prisoner until President Barack Obama exchanged five Guantanamo Bay detainees for his safe return two years ago.
Obama said the US "does not ever leave our men and women in uniform behind," but the swap was harshly criticized. Some members of Congress said it jeopardized national security.
Clinton was no longer secretary of state by then, but she has defended the deal as a hard but noble decision to retrieve a US soldier who might otherwise have died in captivity.
Bergdahl sat attentively today in his dress blue formal uniform, his infantry cord looped under the epaulet on his right shoulder, during the brief hearing.
The judge, Col Jeffrey Nance, delayed the trial date from August to resolve any disputes over classified documents.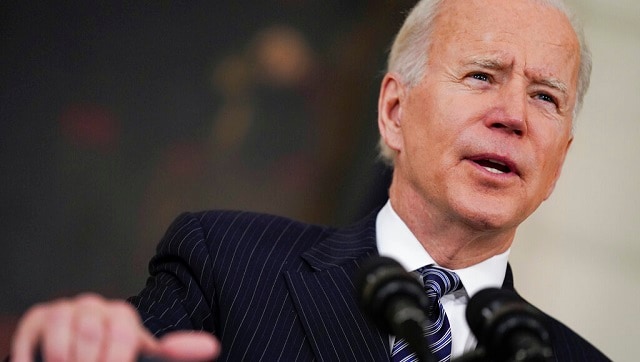 India
With the US leading the withdrawal, European allies and Canada want to hear Biden's plan about how security will be assured at their embassies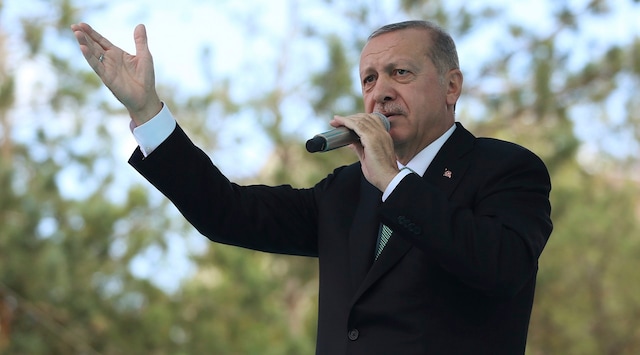 World
The United States is in the final stages of completing a military drawdown alongside NATO forces by 11 September, 20 years after invading Afghanistan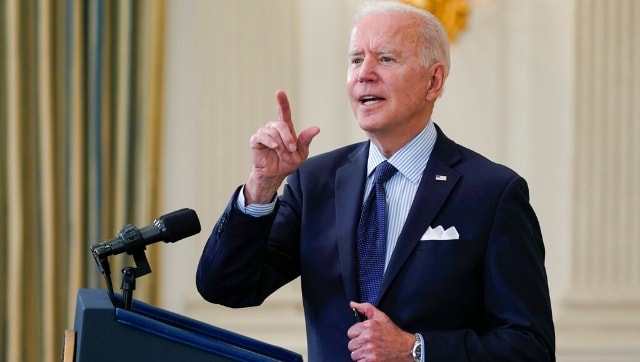 World
Biden will leave for the UK on Wednesday and then visit Brussels and Geneva as part of the trip, that ends next week