Senior Indian official at UN Women sacked over sexual misconduct after investigation upholds complaints against him
In a statement issued on Tuesday, Executive Director of UN Women Phumzile Mlambo-Ngcuka said the investigative and disciplinary processes into allegations involving a UN Women staff member have 'concluded that sexual misconduct occurred'.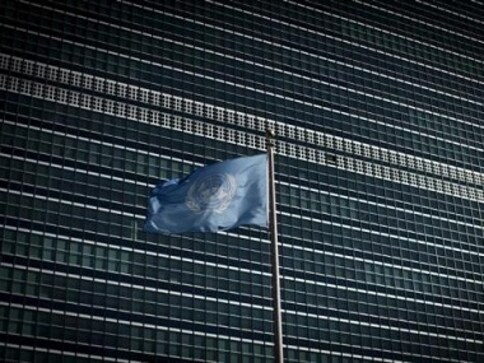 United Nations: In the strongest disciplinary measure available within staff rules in the United Nations, an Indian national employed in the UN agency for gender equality and women empowerment has been dismissed after an investigation determined he engaged in sexual misconduct.
UN Women had said last month that the Office of Audit and Investigation of UNDP had completed its investigation into the sexual misconduct allegations involving the UN Women staff member.
While the staff member has not been named throughout the process of investigation, sexual misconduct allegations were leveled against Indian national Ravi Karkara, who had served as Senior Advisor on Strategic Partnerships and Advocacy to the Assistant Secretary-General and Deputy Executive Director at UN Women.
In a statement issued on Tuesday, Executive Director of UN Women Phumzile Mlambo-Ngcuka said the investigative and disciplinary processes into allegations involving a UN Women staff member have "concluded that sexual misconduct occurred". "As a result, I have dismissed the staff member; this is the strongest disciplinary measure available within the Staff Regulations and Rules of the United Nations (UN). Consequently, the staff member is prohibited from employment within the UN system," she said.
Karkara is not named in the statement. However, he was under investigation for sexual misconduct after at least eight men had accused him of using his prestige and position to sexually harass them, five sources with knowledge of the investigation had told Newsweek.
Mlambo-Ngcuka further confirmed "emphatically" that the former staff member "cannot be protected by diplomatic immunity." She said although UN Women does not have the authority to prosecute, the UN is guided by its obligation to bring credible allegations of criminal conduct to the attention of relevant national authorities.
"UN Women stands ready to cooperate with any national authority that decides to investigate this matter," she said, adding that UN Women has made every effort to offer victim support throughout the investigation. "We hold ourselves accountable to ensure a victim-centred approach in fulfillment of our mandate to advance and protect gender equality as a fundamental human right," she said.
In line with UN Secretary-General António Guterres's commitment of zero-tolerance to violence against women, Mlambo-Ngcuka said UN Women continues to advocate for a world free of violence and abuse. "Our work with others across the entire UN system is rooted in improving policies and practices in this regard." The Executive Director had appointed earlier this year Purna Sen as Executive Coordinator on Sexual Harassment to engage with survivors so that they are supported in a range of areas.
Sen had told PTI earlier that zero tolerance to sexual exploitation and abuse must be strictly followed and practiced and that those who show the courage to speak out against abuses should not feel judged. She had also added that the UN agency wants to change the dynamics and culture in which men and women feel that their position of seniority and authority entitles them sexually to other more junior staff, interns and young people.
A UN spokesperson had previously confirmed to PTI that the individual under investigation was Karkara. Reports of the allegations against Karkara surfaced early last month. UN Women had said back in December 2017 that it received allegations of sexual misconduct involving one of its staff members, again not naming Karkara. According to Newsweek, Steve Lee, a 25-year-old policy activist, who has addressed the United Nations and was a member of the Major Group for Children and Youth, is among the men accusing Karkara of misconduct.
According to his profile, Karkara has worked with UN Women, UNICEF, Save the Children among others. He serves as Global Advisor on Youth with UN-HABITAT and had represented UN-HABITAT as the co-chair of the UN Interagency Network on Youth Development. He also co-chaired the Policy Strategy Group for World We Want 2015 – largest UN and civil society post-2015 data-curation-visualization Big Data platform. It said he has written more than 80 publications and has given keynote and panel addresses.
According to the latest report in The Guardian, other individuals, including 26-year old Muhammad Junaid Mandoori, had alleged that they had been stalked online, sent indecent images and asked for sexual favours in return for opportunities within the UN. However, a legal adviser for campaign group Code Blue, Sharanya Kanikkannan, said in The Guardian report that questions remained unanswered regarding the Karkara case, including why UN Women had declined to name him.
"Many of the actions taken by UN Women surpass the actions taken in recent months by other UN entities. The same UN organisation which promises to refer this case to the authorities is responsible for sitting on dozens of cases of civilian peacekeepers, from as far back as 2015, among which not a single one has ever been referred to justice," the report quoted Kanikkannan as saying.
India
India's international clout was simply due to its stature at the time and not because of Jawaharlal Nehru's statesmanship
World
Youn Kun-young, who also attended the NIS meeting, said he also was briefed that she is Kim's second child but refused to provide further details
World
The fund would be largely aimed at the most vulnerable nations, though there would be room for middle-income countries that are severely battered by climate disasters to get aid