Secret operation brings 19 of Yemen's last surviving Jews to Israel
Some of Yemen's last remaining Jews have arrived in Israel after a clandestine operation retrieved them from the war-torn country, the Israeli Agency said
Jerusalem: Some of Yemen's last remaining Jews have arrived in Israel after a clandestine operation retrieved them from the war-torn country, an Israeli nonprofit group said on Monday.
Over the last few days, 19 Yemenite Jews landed in Israel — among them a rabbi carrying a 500-year-old Torah scroll — according to the Jewish Agency, which works closely with the Israeli government and acts as a link to Jews around the world.
Hundreds of Jews have arrived in Israel from Yemen in recent years, but the most recent arrivals could mark the end of this immigration. The last 50 remaining Jews in Yemen want to stay in the country, the agency said.
"This is a highly significant moment in the history of Israel," said Natan Sharansky, the chairman of the Jewish Agency. "Yemenite Jewry's unique, 2,000-year-old contribution to the Jewish people will continue in the State of Israel."
The Jewish agency would not disclose details of the secret mission, saying it was a "complex covert operation". It named the mission 'Miktze Teiman', a Hebrew phrase taken from a biblical verse that roughly translates as 'From the ends of Yemen'. Israeli channel 2 TV said the US State Department was involved, a report the Jewish Agency declined to comment on.
The new arrivals leave behind a civil war raging in Yemen and a spate of anti-Semitic attacks in the country, which the Jewish Agency said was endangering the community.
The Jews that have chosen to stay in Yemen mostly live in the capital, Sana'a, where they dwell in a closed compound next to the US embassy and enjoy the protection of Yemeni authorities, the agency said.
Some 50,000 Jews have arrived in Israel from Yemen since 1949 and have grown to become an integral part of Israeli society.
AP
Find latest and upcoming tech gadgets online on Tech2 Gadgets. Get technology news, gadgets reviews & ratings. Popular gadgets including laptop, tablet and mobile specifications, features, prices, comparison.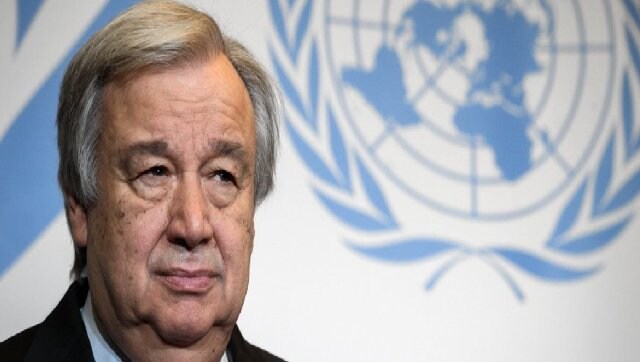 World
The resolution acknowledges the key leadership role of the WHO and the fundamental role of the United Nations system in catalysing the global response to COVID-19
World
The announcement came just days after the first direct commercial flight from Tel Aviv to Abu Dhabi passed through Saudi airspace
World
The announcement came less than a week before Trump hosts a ceremony to mark the establishment of full relations between Israel and the UAE