Shock and awe: Scientists develop new band-aid that heals wounds 30% faster using electric shocks
A team of engineers from Northwestern University, Illinois, have developed a new kind of bandage that uses electric shocks and signals to heal wounds. Because of these electric shocks, the wounds heal 30 per cent faster.
In a development that seems to be straight out of a future episode of Star Trek or Star Wars, scientists have developed a new electronic band-aid that heals wounds 30 per cent faster compared to conventional bandages.
The kicker? It literally uses electric shocks and electric signals to stimulate the cells around a wound.
A bandage that shocks and heals
A team of engineers and scientists from Northwestern University, Illinois, have developed a new kind of bandage that comes with electrodes, an energy harvesting coil and a couple of sensors that regulate the flow of current to and from the body of a patient/host.
The new age bandage basically stores electricity or electric signals from the body and then directs it to the wound, after amplifying it a little. When the wound is healed, the bandage's electrode dissolves into the body, thus doing away with the need to extract the band-aid and dispose of it.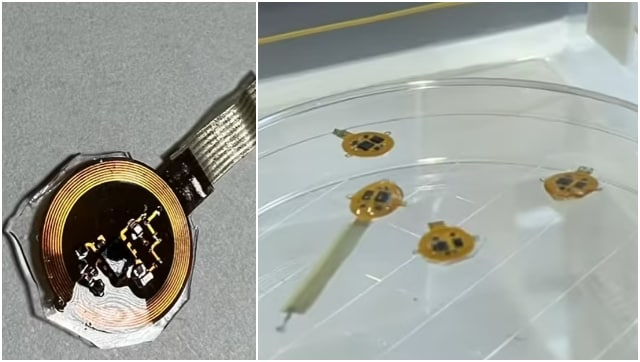 How the human body currently heals wounds
Normally, when a part of the human body is injured, the electrical activity in that part gets disrupted. This in turn slows down the healing process, drastically. The new device restores electrical flow and thus stimulates the wounded area.
One of the engineers of the experiment, Northwestern's Guillermo Ameer said "'Our body relies on electrical signals to function. We tried to restore or promote a more normal electrical environment across the wound. We observed that cells rapidly migrated into the wound and regenerated skin tissue in the area. The new skin tissue included new blood vessels, and inflammation was subdued."
The electrodes that the bandage uses is made out of a metal called molybdenum, which is widely used in electronics and semiconductors. One of the many unique properties of this metal is that when shaved extremely thinly, it is completely biodegradable. 'We are the first to show that molybdenum can be used as a biodegradable electrode for wound healing,' Ameer told reporters.
Will it cause any issues? Not likely. "The amount of metal we use to make these electrodes is so minimal, we don't expect it to cause any major issues," said Ameer.
The main electrode, which is shaped like a flower is actually supposed to be placed on the wound. The second layer consists of a ring-shaped electrode that is placed on a piece of healthy tissue near the wound.
How the electric signal heals wounds
On the opposite side of the electrodes, is an energy-harvesting coil to power the system and an NFC system that wirelessly transports data in real time. We also see a number of sensors, which would allow doctors to observe and analyse how much of the wound has been healed.
The way the bandage works is actually pretty simple. Once the bandage has been applied the electrode helps in sending a direct signal to the wound, thus stimulating cell growth.
As a wound tries to heal, it produces a moist environment, and the electrical current measurement gets lower. "Then, as it heals, it should dry up. Moisture alters the current, so we are able to detect that by tracking electrical resistance in the wound. Then, we can collect that information and transmit it wirelessly," said Ameer.
While the team has tested their new bandage on diabetic ulcers in mice, they plan to now test their product on larger animals with more complex and a wide variety of wounds, before they finally start testing it on human subjects.
Ameer and his team hope that because the bandage leverages the body's own healing power without releasing drugs or biologics, it faces fewer regulatory hurdles.
Read all the Latest News, Trending News, Cricket News, Bollywood News,
India News and Entertainment News here. Follow us on Facebook, Twitter and Instagram.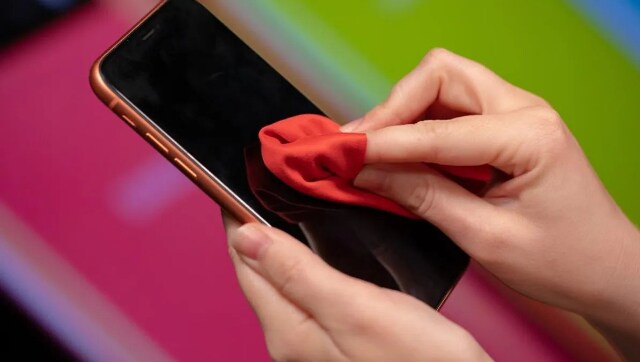 World
Your smartphones may look all clean and shiny but they are as dirty as your toilet seat and are laced with colonies of the E.coli and S.aureus bacteria. This becomes even truer if you have carry your smartphone to the bathroom for any reason.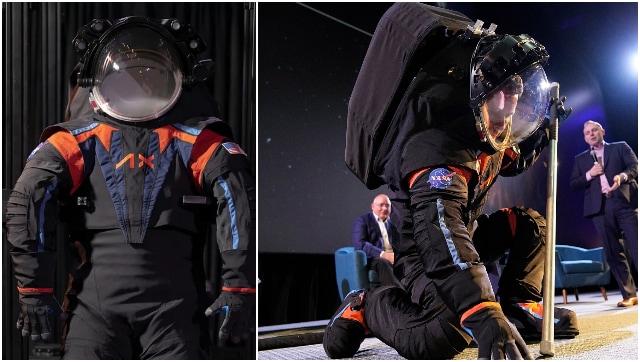 World
For decades, NASA astronauts have used the same fundamental spacesuit design and the same technology. For 2025's Artemis III mission to the Moon, astronauts will be using a new space suit with lots of new tech, that has been developed by Axiom Space.
World
Next week we will get to see one of the rarest cosmic events to ever happen, a rare planetary alignment Five planets, Jupiter, Mercury, Venus, Uranus and Mars are set to perfectly align at the same time with the moon in an event called a planetary parade.