Terminator comes to life: Scientists create shapeshifting robot that liquefies on command
Scientists in Hong Kong have made a miniature robot that uses magnetism and liquid metal to transform into any shape and potentially go anywhere. The robot closely resembles the capabilities that the T-1000 from Terminator 2: Judgment Day had.
Ever wondered if a movie like the Terminator could ever be possible in real life? With the advancements that we have made in tech, it wouldn't be farfetched to think so. In a recent development, scientists have developed a small robotic system that can change from solid to liquid form and back again, bringing a little touch of old-school science fiction into the real world.
After 1991's Terminator 2: Judgment Day, murderous liquid metal robots first appeared in our nightmares 30 years ago. The T-1000 robot from that film, which could change its shape at will, appeared to be able to conquer any challenge.
Since then, the idea of Skynet and the impending robot apocalypse has plagued humanity, but now a global team of scientists has created a T-1000 with more benevolent intentions.
The group claims that the modest sea cucumber, which can switch between a soft and hard bodily condition, served as inspiration rather than Hollywood.
Engineer Chengfeng Pan, who oversaw the work at The Chinese University of Hong Kong, claims that enabling robots to flip between liquid and solid phases gives them the greater capability.
Pan and colleagues exhibit this improved functionality by putting one of their microrobots in a mock jail cell and demonstrating how it may escape.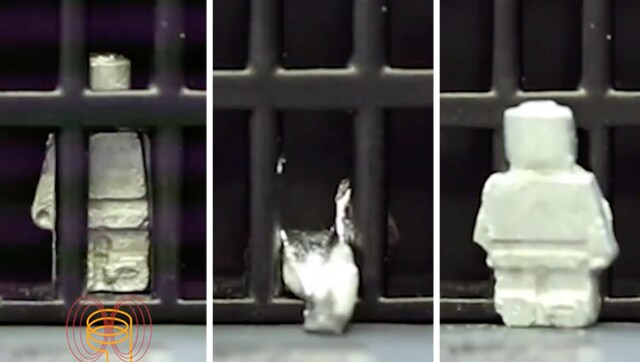 Magnets, according to senior author Carmel Majidi of Carnegie Mellon University, enable all of this cutting-edge phase transitions.
"The magnetic particles in this situation play two functions. One is that they render the substance susceptible to an alternating magnetic field, allowing for induction heating and phase change. However, the magnetic particles also offer the robots movement and the capacity to respond to the magnetic field by moving in that direction."
The phase-changing material flows more like water than other ones because the particles are encased in gallium, a metal with an extremely low melting temperature of about 86 degrees Fahrenheit or approximately 30 degrees Celcius.
In testing, the tiny robots demonstrated magnetic control and were capable of scaling walls, jumping over obstacles, splitting in half, and merging again.
Pan explained that they are currently pushing this material system in more useful directions to address some very particular medical and technical issues.
The technology is being seen as a "universal screw" that melts into a screw socket and solidifies without the need for real screwing, allowing for repairs to be made in hard-to-reach places.
The possible medical applications also excite the team.
Future research ought to show explore how these robots may be employed in a biomedical setting, according to Majidi. "What we're showing are just one-off demonstrations, proofs of concept, but much more study will be required to delve into how this could actually be used for drug delivery or for removing foreign objects," he concluded.
Read all the Latest News, Trending News, Cricket News, Bollywood News, India News and Entertainment News here. Follow us on Facebook, Twitter and Instagram.
World
The Australian army has used robot dogs in some of its units for years. Now, they are trying out a test exercise of mind-controlling the robot dogs using BCI, AI and VR. That way, it becomes easier to deploy and control an army of robot dogs in combat.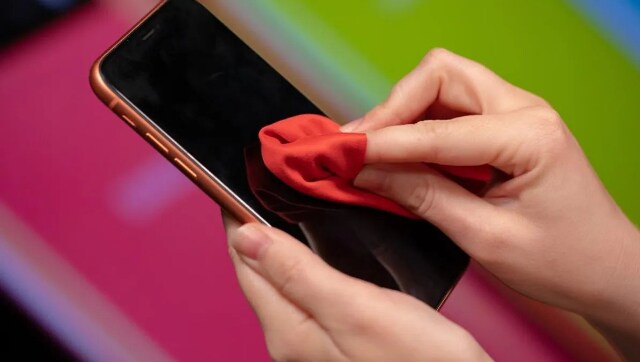 World
Your smartphones may look all clean and shiny but they are as dirty as your toilet seat and are laced with colonies of the E.coli and S.aureus bacteria. This becomes even truer if you have carry your smartphone to the bathroom for any reason.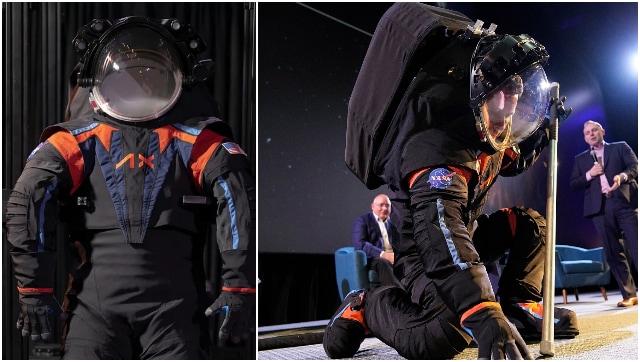 World
For decades, NASA astronauts have used the same fundamental spacesuit design and the same technology. For 2025's Artemis III mission to the Moon, astronauts will be using a new space suit with lots of new tech, that has been developed by Axiom Space.