SC vs Italy: Why Mancini should get away with lying
Focussing on Mr Mancini lets the government off the hook for punishing Italy for its decision to lie to India's Supreme Court.
By Praveen Swami
"I've got a gun and can kill you", the smartly-dressed man who had followed Carol Holmes into her New York apartment block told her that evening in 1981, before beating and raping her—just as he had 15 other women. Later she spotted her attacker, 19 year old Manual Aryee, on the street. He was arrested—and left the police station less than an hour later, reportedly laughing. Mr Aryee, the son of a diplomat at Ghana's mission to the United Nations, had claimed diplomatic immunity. "For all I know", Ms Holmes told People magazine, "he could have been going to a French restaurant for dinner".
Now, with India's Supreme Court saying Italian envoy Daniele Mancini can't leave until contempt proceedings against him are settled—and insisting he doesn't enjoy diplomatic immunity—plenty of people across the world will be delighted that diplomatic immunity doesn't mean diplomatic impunity.
This is the wrong response. Focussing on Mr Mancini lets the government off the hook for punishing Italy for its decision to lie to India's Supreme Court. It also opens the door for Indian diplomats across the world to be harassed, often in environments that are hostile and dangerous to start with. India's behaviour has something of the quality of the kid who throws stones at the neighbour's dog, because he's angry that they confiscated his mis-aimed cricket ball—but can't actually do anything about it. In this case, though, India can act. It's choosing not to.
The Vienna Convention: First, we need to understand what the Vienna Convention—the corner-stone of diplomatic relations between all nations—actually says. Article 29 insists that a diplomatic agent "shall not be liable to any form of arrest or detention". Article 31 adds, just in case any doubt remains, that a diplomatic agent "shall enjoy immunity from the criminal jurisdiction of the receiving State. He shall also enjoy immunity from its civil and administrative jurisdiction". This is not equivocal language. National states have the right to try their own diplomats for crimes they committed elsewhere, or to waive their immunity. There are no guarantees, though.
Former Foreign Secretary Shashank, among others, has argued that "by standing guarantee to the Marines, the Italian Ambassador has voluntarily foregone a comprehensive diplomatic immunity for himself". Perhaps—but he isn't actually entitled to do that. Article 32.1 clearly states that the "immunity from jurisdiction of diplomatic agents and of persons enjoying immunity under article 37 may [only] be waived by the sending State". This waiver, 32.2 adds, "must always be express". The only exception are very limited kinds of litigation outlined in Article 37. The government should have insisted on waivers before telling the Supreme Court it was acceptable to grant bail to the Enrica Lexie marines—but it didn't, and that's that.
It could be argued India isn't actually detaining Mr Mancini—just stopping him from visiting the airport to catch a Rome-bound flight. However, Article 26 of the convention insists that diplomatic agents be guaranteed freedom of movement and travel everywhere bar "zones entry into which is prohibited or regulated for reasons of national security". It's a stretch to suggest the airport is one.
There's no way of getting around this: if the government of India doesn't implement the Supreme Court's orders, it will be in contempt, and if it actually stops Mr Mancini from leaving the country, it is in violation of the Vienna Convention.
So, should we care?: Yes. Mr Mancini has done the government a favour by promising not to leave the country, anyway—so should we care? There are several theories on why diplomatic immunity is important—among them, the now-outmoded idea that an ambassador represents the body of a foreign king; the notion that an embassy is in fact foreign territory; the idea that such immunities are necessary to the smooth conduct of foreign relations. Theory aside, there is an important practical point. If one nation punishes diplomats for good reasons or bad, there is nothing to stop the other nation from doing the same—with possibly trumped up charges.
There is one thing, and one thing alone, that stops Pakistan from arresting the Indian ambassador and his staff for espionage the next time there is a crisis, and that is the Vienna Convention.
For exactly this reason, nations have let foreign diplomats quite literally get away with murder. In 1984, Libyan embassy staffer Salah Ameri allegedly opened fire at protestors, killing British police officer Yvonne Ridley. Britain could do nothing, other than severing diplomatic relations, after which the accused embassy staff left the country. Libya never tried the accused, though, just like Italy, it paid compensation. Tania Sebastian has a grim chronicle of diplomatic wrong-doing that went unpunished: murder, drunk-driving incidents that left people in wheelchairs for the rest of their lives; racial-hatred incitement that had to be tolerated; even child-abusers who had to be set free.
Disgusting? Yes. Necessary? Also yes, in my view.
In a thoughtful legal analysis, Dror Ben-Ashwer has pointed to the unpleasant truth that international law and human rights—even plain justice, if you prefer—are sometimes in conflict. The Enrica Lexie case is one of them. Perhaps, as legal scholar Michael Ross has argued, the whole principle of diplomatic immunity needs to be revisited. That needs to be done through multilateral negotiation, though, not in India's Supreme Court.
Law and justice aren't the same thing. Sometimes, nation-states, like people, just have to suck it up. Ms Thatcher, no bleeding-heart pinko, just didn't think Britain's interests in West Asia were worth compromising because a police officer got shot.
In this case, we don't. Italy benefits more from trade with India than the other way around. Italy doesn't sell us anything we can't get elsewhere, or provide funding we can't do without. There are things India can and should do—among them, breaking diplomatic relations if we don't get justice. The Supreme Court's anger against Mr Mancini is understandable; it reflects the sentiments of many Indians. It is also, however, letting the government off the hook. The problem isn't Mr Mancini's affidavit. It is the government he represents, and that's what has to be punished.
Will we? No. Indian politicians—among them, people as disparate as P Chidambaram and LK Advani—have accused Pakistan of sponsoring the killing of Indian nationals by terrorists. It hasn't stopped any of them from actively seeking to improve relations, let along breaking diplomatic relations.
What's a little lying, when compared to that?
Find latest and upcoming tech gadgets online on Tech2 Gadgets. Get technology news, gadgets reviews & ratings. Popular gadgets including laptop, tablet and mobile specifications, features, prices, comparison.
India
The pleas alleged that Reddy not only wrote a letter to CJI SA Bobde, levelling allegations against the judiciary, but also held a press conference in which false statements were made
Sports
The Supreme Court in a 2017 order had appointed a Committee of Administrators to formulate the constitution of the AIFF in consonance with the Sports Code.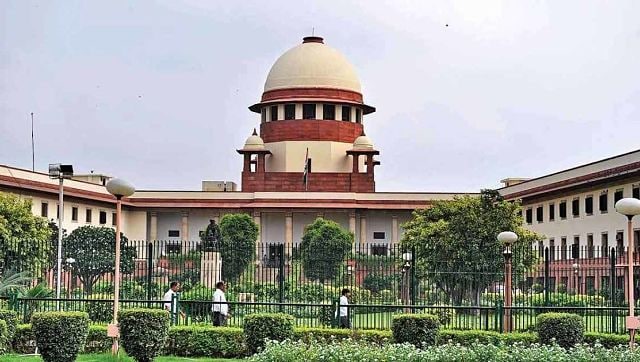 India
The apex court said that the high court ought to have appointed an amicus curiae in the absence of counsel, adding that "the liberty of a citizen cannot be taken away in this manner".