'Save yourselves', Ethiopia tells Tigrayans in push on rebel capital
ADDIS ABABA/NAIROBI (Reuters) - Advancing Ethiopian troops plan to surround the Tigray region's rebel-held capital with tanks and may shell the city to force surrender, a military spokesman said on Sunday, urging civilians to save themselves.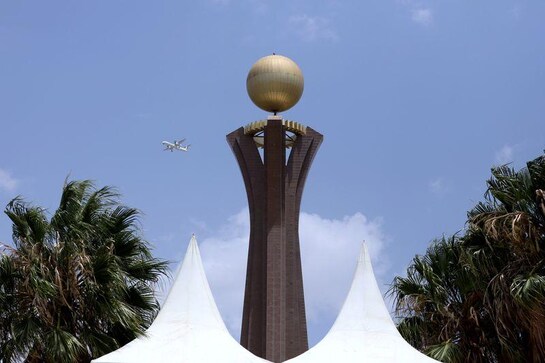 ADDIS ABABA/NAIROBI (Reuters) - Advancing Ethiopian troops plan to surround the Tigray region's rebel-held capital with tanks and may shell the city to force surrender, a military spokesman said on Sunday, urging civilians to save themselves.
The Tigray People's Liberation Front (TPLF), which is refusing to surrender its rule of the northern region, said its forces were digging trenches and standing firm.
Prime Minister Abiy Ahmed's federal troops have taken a string of towns during aerial bombardments and ground fighting, and are now aiming for Mekelle, a highland city of about 500,000 people where the rebels are based.
The war has killed hundreds, possibly thousands, sent more than 30,000 refugees into neighbouring Sudan, and seen rockets fired by rebels into neighbouring Amhara region and across the border into the nation of Eritrea.
Foreign nations have urged talks, but Abiy has pressed on with the offensive since Nov. 4.
Reuters could not confirm the latest statements on the war. Claims by all sides are hard to verify because phone and internet communication has been down.
'NO MERCY'
"The next phases are the decisive part of the operation, which is to encircle Mekelle using tanks," military spokesman Colonel Dejene Tsegaye told state-run Ethiopia Broadcasting Corporation.
"We want to send a message to the public in Mekelle to save yourselves from any artillery attacks and free yourselves from the junta ... After that, there will be no mercy."
TPLF leader Debretsion Gebremichael told Reuters by text message that his forces were resisting a push from the south while also fighting near the northern town of Adigrat after it fell to federal troops.
"Encircling Mekelle is their plan but yet they couldn't," he said. "On south front, they couldn't move an inch for more than one week. They (are) sending waves after waves but to no avail."
Abiy accuses the Tigrayan leaders of revolting against central authority and starting the conflict by attacking federal troops in the town of Dansha. The rebels say his government has marginalised Tigrayans since taking office two years ago, removing them from senior roles in government and the military and detaining many on rights abuse and corruption charges.
ARRESTS
The prime minister drew plaudits for opening up Ethiopia's closed economy and repressive political system after taking office. However, rights groups say his government has carried out mass arrests after outbreaks of violence and detained journalists this year.
Abiy won a Nobel Peace Prize last year for ending a two-decade standoff with Eritrea. The awarding committee in Oslo last week made a rare foray into the activities of laureates by urging peace in Tigray.
Redwan Hussein, spokesman for the government's taskforce on Tigray, said there was still time for TPLF leaders to surrender. "The government will take maximum restraint not to cause major risks for civilians," he added.
While many Tigrayan special forces and militiamen had surrendered or scattered around Adigrat, resistance was stronger on the southern front, Redwan said, where rebels have dug up roads, destroyed bridges and booby-trapped roads.
The taskforce added that the army had also taken the small town of Idaga Hamus on the road from Adigrat to Mekelle.
(Writing by Katharine Houreld and Andrew Cawthorne; Editing by Frances Kerry)
This story has not been edited by Firstpost staff and is generated by auto-feed.
Find latest and upcoming tech gadgets online on Tech2 Gadgets. Get technology news, gadgets reviews & ratings. Popular gadgets including laptop, tablet and mobile specifications, features, prices, comparison.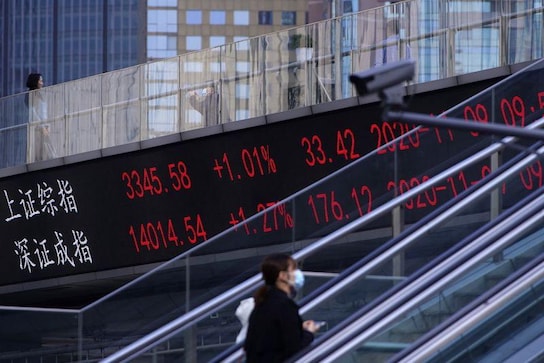 Business
By Chuck Mikolajczak NEW YORK (Reuters) - A gauge of global stocks hit a record and oil prices jumped on Monday as the newest positive data for a potential COVID-19 vaccine and signs of economic recovery in Asia boosted sentiment. U.S. stocks advanced, with the Dow Industrials setting a record as it neared the 30,000 mark for the first time, after pharma company Moderna said its prospective vaccine was 94.5% effective in preventing the illness, which has crushed economies across the globe
Business
By Anirban Sen and Joshua Franklin (Reuters) - Airbnb Inc's initial public offering (IPO) registration showed on Monday that the home rental startup turned a profit in the third quarter despite the COVID-19 pandemic, as it gears up for one of the most anticipated stock market debuts in recent years. The filing, published ahead of Airbnb's anticipated stock market debut in December, showed a dramatic recovery in its fortunes, after the coronavirus outbreak dragged down its core home rental business during the first half of the year. The slump forced it to lay off 25% of its workforce in May, suspend marketing activities for the year and seek $2 billion (£1.5 billion) emergency funding from investors, including Silver Lake and Sixth Street Partners, at a valuation of $18 billion
Business
By David Lawder WASHINGTON (Reuters) - U.S. President-elect Joe Biden said on Monday the United States needed to negotiate with allies to set global trading rules to counter China's growing influence but declined to say whether he would join a new China-backed Asian trade pact signed on Sunday.