Saudi Shiites gather to bury 'heroes' who died preventing suicide bomber from entering mosque
The remains of four Saudi Shiite 'heroes' blown to pieces after preventing a suicide bomber from entering a mosque will be buried on Wednesday.
Dammam: The remains of four Saudi Shiite 'heroes' blown to pieces after preventing a suicide bomber from entering a mosque will be buried in the kingdom's east on Wednesday.
The ceremony comes more than a week after tens of thousands of mourners said farewell to 21 victims of a separate mosque bombing in the Sunni-majority kingdom.
Both attacks were claimed by the Islamic State group, which considers Shiites to be heretics.
Residents of the Gulf-coast city of Dammam said they expected another massive crowd for Wednesday's joint funeral of Mohammed al-Arbash, Abdul Jalil al-Arbash, Mohammed Eisa and Abdul Hadi al-Hashim.
They died last Friday when an attacker wearing women's clothes blew himself up at the entrance to Al-Anoud mosque in Dammam.
Residents said three of the dead men were volunteers trying to protect the mosque after a similar attack a week earlier in the nearby community of Kudeih. The fourth man killed was another civilian who happened to be at the site when the blast struck.
"Because of that, they are heroes," one resident told AFP.
The bomber "detonated the explosive belt he was wearing at the mosque entrance as security officials were on their way to inspect him", an interior ministry spokesman said.
Photographs of the scene showed pieces of flesh which the blast had hurled across a parking lot. "Some parts of some of the bodies are still missing," a second resident said earlier this week.
With community volunteers already inspecting people coming to mosques, the resident said the community was doing all it could to keep worshippers safe. "It's something hard to prevent. Just pray to God."
The funeral will take place in Saihat municipality, next to Dammam. The mosque blasts were the first attacks in Saudi Arabia to be claimed by the Islamic State jihadist group.
Islamic State controls swathes of neighbouring Iraq and Syria, and has claimed widespread abuses including the beheading of foreign hostages.
Saudi authorities spoke of an attempt to provoke sectarian strife, after gunmen allegedly linked to Islamic State  killed seven Shiites in the Eastern Province town of Al-Dalwa in November.
The interior ministry said that 26 members of the Kudeih bomber's cell had been arrested.
AFP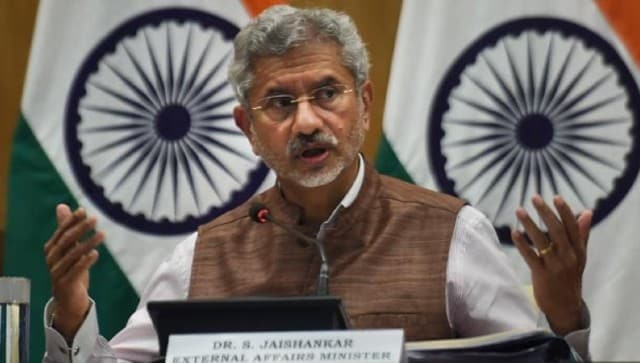 World
But through the bonhomie, India would do well to keep one eye firmly on another partner in West Asia with whom it has enjoyed cordial ties largely based on its energy requirements: Saudi Arabia
World
Saudi Arabia said this year's hajj, which will begin in mid-July, will also be limited to those ages 18 to 65, and vaccination is compulsory
long reads
It has been more than two years that some 27,000 children have been left to languish in al-Hol camp. Most of them not yet teenagers, they are spending their childhood in a limbo of miserable conditions with no schools, no place to play or develop and seemingly no international interest in resolving their situation.