Saudi Arabia, UAE may have committed war crimes in Yemen, says UNHCR report; indicates conscious bombing of civilians
UNHCR report says UAE and Saudi Arabia-backed coalition forces may have committed severe war crimes in Yemen including torture, forced disappearances, attacks on civilians and illegal detentions
More civilians have been killed by the pro-government coalition forces in Yemen, which is facing the world's worst human rights' crisis, than the rebel Houthi fighters, the latest report by the United Nations Human Rights Commission said. The report indicated that the UAE and Saudi Arabia backed coalition forces may be guilty of committing severe human rights violations including torture, forced disappearances, attacks on civilians and illegal detentions.
By very conservative estimates, more than 6,500 civilians have been killed while three-quarters of the total population desperately need human rights assistance, the report, which was prepared by United Nations High Commissioner for Human Rights, said. Over 120,000 people have been displaced.
The report, which acknowledges at the start that it is furbishing only very conservative estimates due to procedural difficulties in conducting a survey under two hostile governments, says that at least 16,706 civilian casualties have been reported in the Arab world's poorest nation since March 2015.
"From March 2015 to June 2018, there were at least 16,706 civilian casualties, with 6,475 killed and 10,231 injured in the conflict; however, the real figure is likely to be significantly higher," the report said. The scale of the 'significantly higher' can be gauged from the fact the latest estimates by the same agency claimed that more than 450 civilians were killed in Yemen in the first nine days of August in 2018.
In April 2018, out of a population of 29.3 million, 22.2 million persons were in need of humanitarian assistance, including 11.3 million in acute need. Needs extend across all sectors, including health, food, sanitation and water, housing and protection.
Pro-govt forces causing more civilian deaths 
In the strife-torn state of Yemen, Houthis — the Zaidi Shia Muslim minority — are engaged in a bloody battle against President Abdu Rabbu Mansour Hadi's rule and pro-government forces backed by Saudi Arabia, US and several other Sunni-dominated countries of the Arab world. The battle has lasted for a decade and a half.
However, the report said that more civilian deaths were caused by Saudi Arabia backed air bombings than the fight on the ground, even though the war has brought about widespread rights' violation. Its finding indicated that a conscious strategy of bombing heavily populated civilian areas was being pursued as the report found that wedding celebrations, funeral gatherings, community spaces, detention centres, teeming market hubs, and even medical facilities were targeted in airstrikes by coalition forces.
Elaborating on one of the most deadly attacks it investigated, the UNHCR report said: "In a particularly egregious case, on 15 March 2016, coalition air strikes on Khamees market in the Mastaba district of the Hajjah Governorate killed more than 100 civilians, including 25 children... In the 8 October 2016 attack on Al-Kubra Hall in the city of Sana'a during a funeral gathering killed at least 137 civilians and injured 695, including 24 boys."
The report also highlights how the coalition forces have been ignoring its own no-strike list and structures owned by rights' organisations, education centres, and hospitals were being consciously bombed.
"Despite the special protection afforded to medical facilities and educational, cultural and religious sites under the international humanitarian law, many such facilities and sites have been damaged or destroyed by coalition air strikes throughout the conflict," the report added.
Are Saudi-backed forces consciously bombing civilians?
Based on the report's findings, there is ample evidence that the Saudi-backed forces have consciously chosen to impart heavy civilian casualties.
The coalition forces were specially made aware of the location of these crucial facilities in a land, whose populace has no other way of receiving aide and where access to healthcare remains abysmally poor.
"Several air strikes have damaged facilities operated by Médecins Sans Frontières (more commonly known as Doctors Without Borders or MSF), including a clinic in the Houban district of the Ta'izz Governorate, hit on 2 December 2015; an ambulance in the Sa'dah Governorate, struck on 21 January 2016; and a hospital in the Abs district of the Hajjah Governorate, hit on 15 August 2016."
"On 11 June 2018, MSF reported that an airstrike had hit a new cholera treatment centre in the Abs district of Hajjah Governorate."
All the locations of MSF facilities had been shared with the coalition on multiple occasions (12 times in case of the cholera treatment facility). Yemen suffers from the worst cholera outbreak recorded in modern history.
Moreover, the report further states that many times the targets chosen by the coalition forces were isolated civilian facility and had no military targets anywhere near it. The use of precision-guided ammunition is also quite common amid coalition forces, which enjoy support of nations that have one of world's most advanced armies. How then may the forces have mistakenly bombed facilities especially established to provide aid to civilians?
Then, the deliberate cases of "double strikes" close in time, which affect first responders, also raise serious questions about the war strategies of the coalition forces.
This in addition to Saudi Arabia's brutal border blockade which is ostensibly to stop Iran from supplying arms to Houthis, but has in essence starved a war-torn population of over 23 million with food, medicine and fuel. The effect can simply be gauged by the fact that prior to the conflict, Yemen imported nearly 90 percent of its food, medical supplies and fuel. Although Saudi Arabia claims it has lifted restrictions on relief material and food but the UNHCR report states that restrictions were in place and forces continued to block ships and cargo arbitrarily as of June 2018.
The problem has been exacerbated by the government's non-payment of public sector salaries, affecting one-fourth of the population, since August 2016. The effects of the price increases coupled with the erosion of their purchasing power have been disastrous for the population.
Houthi rebels indiscriminately attacks civilians, torture dissenters
The group also came across several instances where civilians were caught in crossfire or homes were shelled using weapons with wide area effect by the Houthi-backed forces. These weapons are considered highly dangerous in a tightly-packed urban setting as the target of the attack can rarely be controlled.
Moreover, in Houthi-controlled territory, a large number of illegal detentions with detainees denied basic rights like that to hire a lawyer, were reported. Kangaroo courts and tribunals handed out death sentences arbitrarily.
The group was not allowed to visit detention centres under the Houthis but it reported that the rebels had turned mosques, schools and homes confiscated from political opponents into undeclared detention centres. Detainees include individuals perceived to be opposed to the de facto authorities, including students, human rights defenders, journalists and supporters of political parties. The Houthis have also persecuted believers in the Baha'i faith, one exampele of which was the death sentence given to one person after a hearing neither he, nor his family was allowed to attend.
In a televised speech on 23 March 2018, the leader of the Houthis described the Baha'i faith as "satanic" and "engaged in a war against Islam".
Forced disappearances, secret prisons, torture common in govt/ Saudi-controlled prisons
However, like the Houthis, the coalition forces, who have been empowered to fill the void, resulting from total breakdown of criminal justice system, have also been accused of similar excesses.
"In detention, during interrogation and while blindfolded and/or handcuffed, detainees were beaten, electrocuted, suspended upside down, drowned, threatened with violence against their families and held in solitary confinement for prolonged periods in violation of the absolute prohibition on torture, cruel or inhuman treatment," the report said.
"The Group of Experts also investigated sexual violence, including rape of adult male detainees, committed by UAE personnel... At Bir Ahmed Prison, forces of the UAE raided the facility and perpetrated sexual violence. In March 2018, nearly 200 detainees were stripped naked in a group while personnel of the UAE forcibly examined their anuses. During this search, multiple detainees were raped digitally and with tools and sticks."
By 2017, consistent reports began to surface of violations committed in detention facilities or secret prisons under the control of Saudi Arabia, following which President Abdu Rabbu Mansour Hadi took back control from them. However, the report said that as of June 2018 government officials still claimed very little authority over detention facilities in the south.
The report also said that the Yemeni government, the UAE and Saudi Arabia may be responsible for the forced disappearance, and cruel treatment and torture of war prisoners.
"Such acts, together with the requisite intent, may amount to international crimes. As these restrictions are planned and implemented as the result of State policies, individual criminal responsibility would lie at all responsible levels, including the highest levels, of the government of the member States of the coalition and Yemen."
World
A video shared by Israeli PM Benjamin Netanyahu's spokesperson purportedly of Palestinian militants firing rockets at Israelis from civilian areas in Gaza Strip was taken down by Twitter, as it was a 2018 clip from Syria or Libya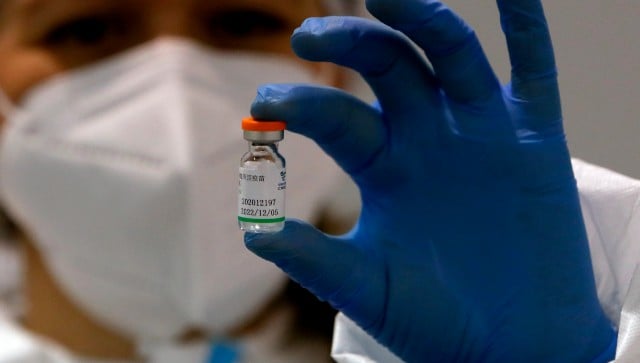 India
From tactfully disallowing Chinese firms to participate in BMC's global vaccine tender to exorbitant pricing of necessary equipment, India's battle against COVID-19 has often run into rough weather with China
World
Any instability following the American withdrawal from Afghanistan is sure to trigger further waves of instability in Pakistan's notorious tribal belt, and even mainstream provinces