Saudi Arabia eyes Maldives atoll to build SEZ: Why India is concerned about this development
Saudi Arabia's reigning monarch Salman bin Abdulaziz bin Salman Al Saud is scheduled to visit tiny Maldives next month amid strong rumours that he will sign an important agreement
Saudi Arabia's reigning monarch Salman bin Abdulaziz bin Salman Al Saud is scheduled to visit tiny Maldives next month amid strong rumours that he will sign an important agreement wherein the island nation is expected to lease out its Faafu atoll for up to 99 years to develop a Special Economic Zone.
The initial reaction among the security and geopolitical experts on this move was an uncomfortable one as any Saudi-Maldives collaboration leads to suspicion that Islamic forces may see a visible reinforcement or there may be a renewed radicalisation within the Maldives. As it is, according to intelligence sources, hundreds of radicalised Maldivians had reached Syria and joined the rank and file of the Islamic State in their pursuit of jihad. Which is why this reaction wasn't surprising.
On its part, Saudi Arabia has assured the Maldives that the atoll under consideration, will be developed into a world class city with state-of-the-art facilities including sophisticated medical infrastructure, educational institutions and tourism-related centres. In addition to this, in case the project fructifies — which in all likelihood will — it will draw thousands of tourists from the Gulf thus boosting its tourism potential. Crucially, the anti-graft organisation Transparency International has called upon the government to divulge explicitly its plan for the deal on Faafu atoll. Casting a doubt on the upcoming project throws up the political angle to the entire project.
Going quickly over recent history, we find that former president Maumoon Gayoom had set up the Maldivian Embassy in Riyadh in May 2014 — becoming the first Maldivian diplomatic mission in West Asia. His brother President Abdulla Yameen, had allowed the reopening of the Saudi embassy in 2015. Analysts perceive that Yameen is anti-Indian in the sense that he continues to pinprick India by warming up to Saudi Arabia, China or Pakistan to signal that Maldives too is not isolated and has affluent and powerful well-wishers upon whom it can fall back.
Relations between Saudi Arabia and Gayoom have always been strong and by cementing this upcoming deal, ties will be further reinforced. Maldives-watchers also believe that former president Mohamed Nasheed is the only pro-India leader who can scuttle such deals and keep Indian interests paramount, but chances of his coming back to the political arena look remote. And till such time, such political rigmarole appears to continue with hiccups causing irritation to India.
To underscore the political content in such atoll-related issues, it would be germane to highlight that before 2008, hype was created amid propaganda that Marao island was being handed over to the Chinese for a military base. This move was apparently intended to needle India but the hype soon evaporated after Nasheed returned to power .
Maldives is a Muslim country and is prone to being easily prevailed upon by any rhetoric of radical Islam. I happened to be in the island nation between 2009 and 2010 and it coincided with the much-publicised visit by Zakir Naik, who mesmerised his audience with his magical oration, which was essentially Islam-centric and cast a theocratic spell on the Maldivians. With the Saudi presence on the 'to-be-acquired' atoll, there will be opportunities for Wahhabis to increase their presence on the island. That perhaps calls for caution and it's no wonder that as per news reports, India looks worried lest the Maldives-Saudi nexus abets the breeding of terrorists. It might seem far-fetched, but with the IS shutting down, it's cadres are likely to return to their respective countries to activate their sleeping cadres.
The Indian mission in the Maldives has representatives from the Ministry of External Affairs (MEA) and from other Government Of India agencies. They are expected to closely watch the developments and read them with security concerns. There is an Indian Cultural Centre (ICC) too, which can play a meaningful role in calming passions and designs detrimental to India's security interests. Each arm of the embassy must work in tandem keeping foremost India's interests. Insiders disclose in anonymity that it's not the best lot of the foreign or other services who find themselves posted in the Maldives. Perhaps the policy of posting officials merits a review. The best of the lot manipulate postings in the West and as a consequence, this Maldives is compromised, thereby making the island more vulnerable.
Mauritius, another Indian Ocean country, has an Indian national security advisor with an intelligence background. Perhaps a time has come for Maldives to accept one who can oversee the issues and whose advice comes handy to address matters of security. Specifically, the atoll issue makes such a case stronger.
One should not forget the geostrategic importance of the Maldives and its proximity to India. It never escaped the notice of Muslim scholars and explorers — the most important of these being the Moroccan traveller, scholar and explorer Ibn Batuta (1304-1368). He visited the Maldives in the 14th Century and chronicled his impressions comprehensibly touching upon its polity, society, religion, trade, commerce and people. It remains an interesting island well worth exploring even 700 years after Ibn Batuta paid a visit. If the exploration of the island is of academic and exploratory interest, it's alright, but any hidden agenda must come to light and deserves exposure.
The author is a retired IPS officer and security analyst. He is also a senior fellow with the India Police Foundation. Views are personal.
India
The NIA arrested Ahmed during a search operation conducted at his house at Japani Gali, Jogabai Extention, Batla House, New Delhi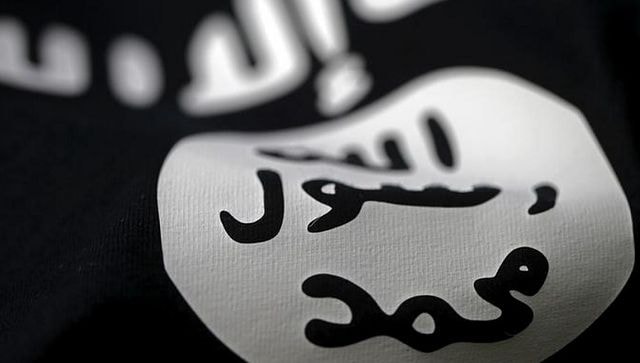 World
Terrorists had reportedly entered from neighbouring Iraq and Turkey, and were arrested in operations over the past three days in western and southern Iran.
India
The NIA on Saturday had arrested a radicalised and active member of Islamic State from his residence in Delhi for his involvement in the collection of funds for the terrorist outfit from sympathisers in India as well as abroad and sending it to Syria and other places in form of cryptocurrency