Santa Claus' endearing legend, and how it evolved over centuries of celebrating Christmas
The endearing legend of Santa Claus and how it evolved over the centuries
He is a figment of the imagination — of many imaginations — and yet he is real. That is the enduring appeal of Santa Claus, still the most ubiquitous symbol of Christmas throughout the world. He personifies the merriment and the spirit of giving that pervades the atmosphere this festival. If Santa Claus were to be a contemporary entity, he would be a valued brand. Something to give the likes of Google, Apple, Facebook and Coca Cola a run for their money!
Who is this jolly, chubby person, with a long white beard and red attire who takes over the popular imagination come December? Is he a commercial creation or a religious icon? Is he a messenger of goodwill or is he a reflection of our consumerist greed? Is he American in origin or is he European or did he come from Asia or from Africa?
There are no certain answers to these questions. The only possible assertion is that Santa as we know him now is a synthesis of multifarious influences and that he has evolved over many centuries.
As per a few extant theories, the earliest influences that could have metamorphosed into Santa's most magical elements probably predate the arrival of Jesus. There are references in Roman writings to 'Saturnalia', a celebration in December where gift-giving was an integral part of the festivities. Flying reindeer, another element of the Santa Claus story, was suggested in cave paintings dating back to over thousands of years, say some scholars.
Santa Claus has also borrowed many features from the Norse Gods Thor and Odin. Odin rode reindeer or a eight legged horse, while Thor had a long white beard, wore red clothes and descended down chimneys.
Santa's story definitely begins at least with the fourth century CE St. Nicholas who lived in modern day Turkey (he was the Bishop of Myra). Stories of his generosity, his compassion and his love for children are all part of modern lore. The Dutch celebrated this revered Greek saint on 6 December and gifts for children were left next to the fireplace in this honour. It is widely believed that they carried the tradition to America. In 1821, the book The Children's Friend was published in America, and it a 'Sante Claus':
Old Santeclaus with much delight
His reindeer drives the frosty night
O'er chimney tops and tracks of snow
To bring his yearly gifts to you. 
In 1822, Clement Moore is believed to have penned a poem, A Visit from Saint Nicholas, more popularly known as 'Twas the night before Christmas He fused the Dutch Sinterklass with elements from Germanic and Nordic mythology to create a new image of the Saint, and Santa Claus started coming into his own. In 1863, Thomas Nast featured an early illustration of Santa in A Christmas Furlough for Harper's Weekly, but it was his 1881 iconic illustration for the same magazine that is immensely recognisable even today.
Another precursor to Santa Claus is the British idea of Father Christmas or Sir Christmas introduced by Ben Jonson in 1616 in Christmas his Masque, and later built upon by Thomas Nabbes. "Father Christmas then was essentially concerned with the adult world, personifying feasting and games. He had no connection with presents, and he was not treated with much respect, being generally a burlesque figure of fun. Then Santa arrived and he established roots in Britain and merged with Father Christmas to become 'associated with children, bounty, and charity'."
Santa Claus then traveled to the rest of the world and was adapted and adopted by poets and writers, retailers and brands, and he is ever evolving. The myth and iconography of Santa Claus have since been enriched over the last two centuries. The future of Santa Claus has been debated for a long time — he has been under attack from many quarters. No one knows for sure where he came from — no one knows where he will go — but one hopes that with the childlike innocence and wonder beneath the many overpowering layers of his commercial form, the messages that are supposedly at the core of his legend are not lost: Be good and you shall be rewarded by Santa! Even more importantly, you can be someone else's secret Santa too! Hope your secret Santa fulfills your wish this Christmas.
Bibliography:
Flight of the Reindeer: The True Story of Santa Claus and His Christmas Mission by Robert Sullivan
Stations of the Sun by Ronald Hutton
Santa Claus: A Biography by Gerry Bowler
Garima is an independent business consultant and mentors startups. She is an Indic Studies enthusiast.
Author's Note: This piece is not meant to be an authoritative history of Santa Claus. It only mentions some of the important threads that are a part of the Santa Claus lore. Santa is referred to as "he" because a female Santa Claus does not seem to have caught on. Hopefully that will be the newest addition to the Santa stories!
Find latest and upcoming tech gadgets online on Tech2 Gadgets. Get technology news, gadgets reviews & ratings. Popular gadgets including laptop, tablet and mobile specifications, features, prices, comparison.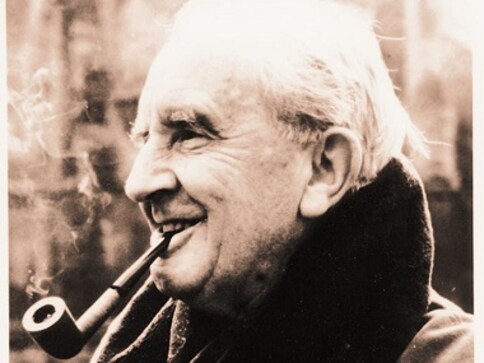 Entertainment
JRR Tolkien wrote a series of letters to his four children, signed as Father Christmas, and dedicated to the 'creator of middle-Earth'.
Life
Check out the different avatars of Santa Claus from around the world. Warning: Some are less festive than others
News & Analysis
The guys at Google have taken the whole business of tracking Santa a whole lot seriously this year. For those you are wondering where Santa Claus is, check out Google's Santa Tracker.