Sanders to get say in Democratic Party platform | Reuters
NEW YORK The U.S. Democratic Party said on Monday it will give presidential contender Bernie Sanders a prominent say in writing its platform this year, a gesture that could ease tensions between Sanders' camp and party leaders, whom Sanders has accused of favoring rival Hillary Clinton
NEW YORK The U.S. Democratic Party said on Monday it will give presidential contender Bernie Sanders a prominent say in writing its platform this year, a gesture that could ease tensions between Sanders' camp and party leaders, whom Sanders has accused of favoring rival Hillary Clinton.
Sanders has remained steadfast in his long-shot battle with Clinton for the Democratic nomination for the November presidential election, even though he lags her in the delegate count with only a few state contests remaining. The divisiveness among the Democrats stands in contrast to the Republicans, whose party leaders are slowly rallying behind Donald Trump, their presumptive nominee.
Sanders' tenacity appeared to be paying off: The U.S. senator from Vermont will be allowed to name five members to the 15-member committee that writes the platform at the Democratic Party's national convention in late July in Philadelphia even if he is not the nominee. Clinton will get to name six.
The party said in a statement the split was based on the results of state votes to date "in an effort to make this the most representative and inclusive process in history."
Clinton has won 54 percent of the delegates who decide the party's nominee. Sanders has 46 percent.
The party's chairwoman, Debbie Wasserman Schultz, will name the committee's final four members, who will draft the language of the platform before it is voted up or down by delegates at the convention.
Sanders did little to dispel the acrimony between himself and the party, which he joined only last year after more than two decades in Congress as an independent, when he said over the weekend that he was endorsing Wasserman Schultz's Democratic opponent this August in her Florida congressional district.
The Democratic Party's rules allow the chair to name all 15 members of the committee, suggesting that the party was making an effort to accommodate Sanders and his fervent supporters, who still pack rallies by the thousands as he campaigns in California, which will hold its primaries on June 7.
Sanders, responding in a statement, recalled some of his criticisms of Clinton, whom he has suggested is vulnerable to influence by corporate donors to her campaign, which she denies.
"We believe that we will have the representation on the platform drafting committee to create a Democratic platform that reflects the views of millions of our supporters who want the party to address the needs of working families in this country and not just Wall Street, the drug companies, the fossil fuel industry and other powerful special interests," Sanders said.
The Clinton campaign said it was pleased to see Sanders represented, describing the party as a "big tent."
"Hillary Clinton is committed to continue welcoming different perspectives and ideas," spokesman Brian Fallon said in a statement.
CLINTON TURNS ATTENTION TO TRUMP
Clinton has said she now considers herself the de facto nominee. Increasingly, she has turned her attention to attacking Trump when speaking at campaign events while suggesting Sanders supporters should rally to her side.
She told labor union members in Detroit that, if elected, she would embrace issues important to Sanders' supporters, including reform of campaign financing and reducing income inequality.
"We are going to unify the Democratic Party and stop Donald Trump," she said in her speech at the Service Employees International Union's convention.
Trump, meanwhile, is steadily escalating his criticism of both Hillary and Bill Clinton's relationship with women, using rhetoric that has little precedent in U.S. presidential politics.
On Monday, Trump circulated a new online video through his social media accounts that shows images of Bill Clinton, the former president, as voices of women play on the soundtrack saying he had assaulted them, before ending with the sound of Hillary Clinton, his wife, laughing.
Though none of the women are identified in the video, one of the voices is that of Juanita Broaddrick in an NBC interview from 1999 in which the former nursing-home manager accused Bill Clinton of raping her in a hotel in Little Rock, Arkansas, in 1978.
The Clintons' lawyer, David Kendall, said in 1999 that the accusation was false. The Clintons have declined to discuss the accusation and have said they will ignore Trump's personal attacks.
"I know that that's exactly what he's fishing for and I'm not going to be responding," Hillary Clinton told CNN last week.
(Reporting by Jonathan Allen; Additional reporting by Susan Heavey in Washington; Editing by Leslie Adler)
This story has not been edited by Firstpost staff and is generated by auto-feed.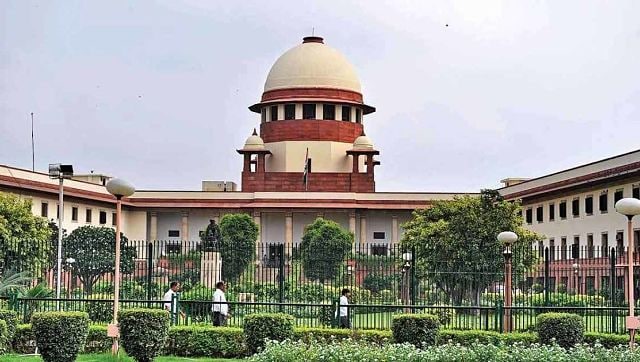 India
A plea by Leichombam Erendro's father alleged that Erendro was detained under the NSA solely to punish him for criticising BJP leaders purportedly advocating cow dung and cow urine as cures for COVID-19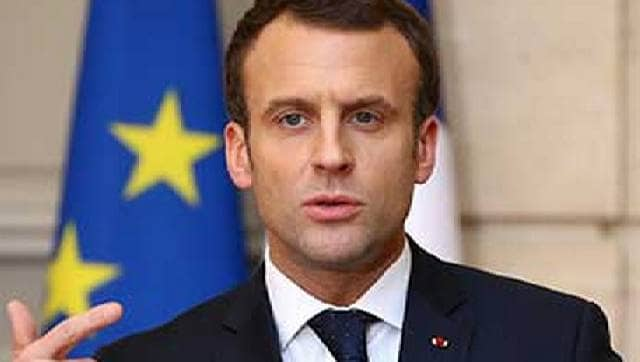 World
Amnesty International also released a forensic analysis of the alleged targeting that showed Amazon Web Services was hosting NSO infrastructure
Tech
In the four years since someone calling themselves 'Q' started posting enigmatic messages on fringe internet discussions boards, QAnon has grown up.