Eid al-Adha in India: Decoding the rationale behind sacrificing cows
Beef, the meat of cows, has been the subject of political and religious controversies in India for several centuries.
Beef, the meat of the cow, has been the subject of political and religious controversies in India for several centuries.
It acquires special significance on the occasion of Eid al-Adha, the three-day feast of sacrifice being marked in India this year from 13 September. Generally speaking, Muslims in Arab and African countries do not sacrifice cows on this occasion. However, it appears that Islamic clerics of India introduced the practice of sacrificing cows for varying reasons: One, it is less expensive to purchase and sacrifice cows; and two, it created an Islamic challenge to the Hindu religious practice of revering cows.
On 12 September 12, journalist Tavleen Singh tweeted:
Most Indian Muslims do not eat beef. It is never used in biryani.

— Tavleen Singh (@tavleen_singh) September 12, 2016
Her observation is probably because she interacts with rich Muslims who avoid eating beef. However, assuming that a majority of roughly 180 million Muslims do not eat beef, her tweet still means that 90 million Muslims eat beef. Since Muslims are required to sacrifice an animal on Eid al-Adha to commemorate Prophet Abraham's offer to sacrifice his son, cows are available at a cheaper cost than other animals.
There is another reason. Unlike small animals, like goats, that count as one sacrifice on Eid al-Adha, big animals like cows and camels are counted as seven sacrifices and costs are shared by seven persons. Since camels are not easily available, cows are preferred by poor Muslims. But it is incorrect to say that beef is not used in biryani.
Equally, it is true that Hindus, both of lower and upper castes, in many parts of India do eat beef. Nevertheless,  Hindu religious sensibilities involving cows have led to riots and controversies, the last major one being the murder of Akhlaq Ahmad by an enraged mob at Dadri, near Delhi. Over the past year, gau rakshaks (cow vigilantes) have beaten up people engaged in transporting cows and beef. One of the reasons beef has become a political issue is also because the cow vigilantes form the support base of the Bharatiya Janata Party.
On 6 August, Prime Minister Narendra Modi berated the gau rakshaks saying, "I get so angry at those who are into the gau rakshak business. A gau bhakt (cow devotee) is different, gau seva (cow protection) is different. I have seen that some people are into criminal activity all night and wear the garb of gau rakshaks in the day." However, the beef controversies are not going to disappear. This is because a bulk of Indians have revered cows for centuries and will continue to do so.
It was due to such religious sentiments that Emperor Akbar (reigned from 1556 to 1605 CE), perhaps the first Indian ruler to introduce religious neutrality in the state policy, banned the sacrifice of cows. However, Emperor Akbar was severely criticised by Sheikh Ahmad Sirhindi, the greatest Islamic scholar of his era. Sirhindi, who is described as Mujaddid Alif Sani (the Reviver of the Second Millennium), asked the emperor as to why Muslims couldn't eat beef under a Muslim government.
In September 2015, Pakistani Marxists launched an Urdu magazine called Fikr-e-Nau (New Thinking) under the editorship of Shadab Murtaza and Tahir Murtaza. The magazine carried an essay — 'The politics and economics of cow slaughter' by Sartaj Khan — that explored the issue of cow slaughter and argued that in the lands comprising Pakistan today, cow slaughter was brought by Islamist organisations arriving there from India after 1947.
Khan observed: "From the Islamic teachings, it comes to the fore that the sacrifice was given of a sheep (by Prophet Abraham in lieu of his son as ordered by Allah). Cow is not born in Arab countries. Therefore, sheep, goat and camel remained the favourite animals for sacrifice." He added: "Historically, the sacrifice of cows in the Hindu-majority areas of the (Indian) Subcontinent used to be carried out in cities which were centres of Muslim kings, elites and militaries. However, many Muslim kings outlawed the sacrifice of cows due to political reasons. The Mughal king Akbar is well known among them."
The author noted: "In the regions… that comprise Pakistan today, there too only goats, sheep and bhains (the black buffalo) were generally used for sacrifice (on Eid al-Adha). However, in India, cow has been the favourite animal of Muslims for sacrifice. The background to this has been the Hindu-Muslim dispute."
Noting that the cow was not traditionally sacrificed in large numbers in Pakistan, Khan points out that it was only post-Partition that immigrants and their Islamic organisations such as Jamaat-e-Islami that brought along this idea. Significantly, the author identified that present-day religious organisations and jihadi groups like Jamaat-ud-Dawa, the new version of Lashkar-e-Taiba, have strengthened the practice of cow slaughter.
...it appears that both Hindus and Muslims break laws either to protect or to sacrifice cows. This class of Indian citizens thinks of itself above the law and must be dealt with strictly.
He argued that in the Indus and Pashtun regions where Rigveda was authored, even today instead of beef, the meat of sheep, goat and bhains is favourite. Similarly, in the areas of Mardan, Swabi, Buner, Swat, Dir, Charsadda and Nowshera, bhains is the most popular animal of sacrifice whereas in the Tribal Areas, the sacrifice of sheep and goats is common. Generally, a big majority of the Balochs too sacrifices animals on these lines, he noted.
However, the author concludes that considering the cow is more aesthetically pleasing than the bhains ("it looks more beautiful, smart and attractive"), for collective sacrifices, cows and goats are preferred. In purely neutral terms, animal sacrifice can be opposed only by vegetarians. Given the popular reverence in India of cow as the mother, conflicts will recur on this issue.
There are three points to bear in mind:
One, in matters of dispute, the Indian Constitution must prevail. As per the Constitution, some states such as Bihar, Delhi, Uttar Pradesh, Madhya Pradesh, Maharashtra and others have outlawed the practice of sacrificing cows. Residents of those states must obey the law in those states. A number of states such as the BJP-ruled Goa and those in the North East have not outlawed cow slaughter. In such states, Indian citizens are free to eat beef.
Two, the Darul Uloom Deoband has issued a fatwa (Islamic decree) advising Muslims not to sacrifice cows and respect Hindu beliefs. Indian Muslims must follow this advice.
Three, it appears that both Hindus and Muslims break laws either to protect or to sacrifice cows. This class of Indian citizens thinks of itself above the law and must be dealt with strictly.
Former BBC journalist Tufail Ahmad is a contributing editor at Firstpost, and executive director of the Open Source Institute, New Delhi. He tweets @tufailelif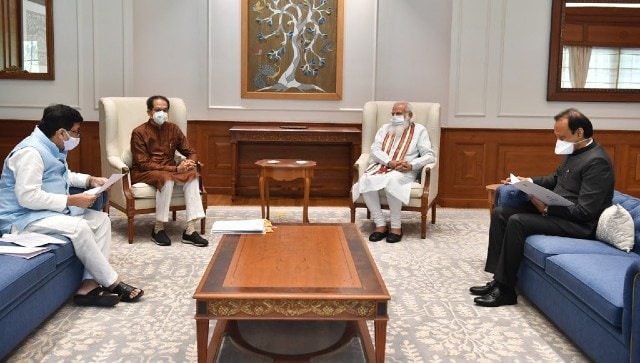 India
Maharashtra deputy chief minister and senior NCP leader Ajit Pawar and senior Congress leader Ashok Chavan also accompanied Thackeray during the meeting with the prime minister
India
Meanwhile, a slew of BJP leaders including JP Nadda, Rajnath Singh and Smriti Irani praised the prime minister's announcements and said the decisions showed the government's committment to the public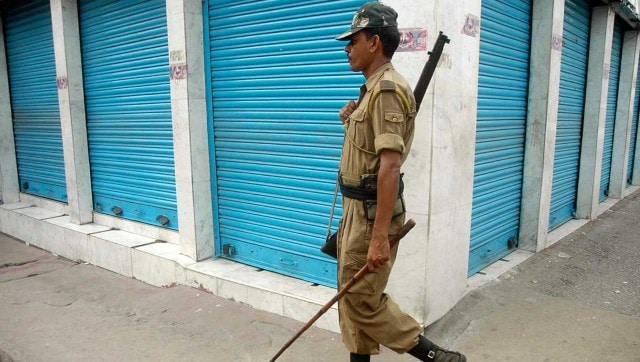 India
The victim has been identified as Sarat Moran (28) from Kordoiguri village. His companion who escaped the mob has not been traced yet, said Tinsukia SP Debojit Deuri