Saad Hariri arrives in Paris: Understanding France's role in defusing situation in Lebanon
France under President Emmanuel Macron has played a leading role in trying to avert a fresh crisis in Lebanon following the surprise resignation of its prime minister Saad Hariri
Paris: France under President Emmanuel Macron has played a leading role in trying to avert a fresh crisis in Lebanon following the surprise resignation of its prime minister Saad Hariri.
Hariri arrived in Paris on Saturday on Macron's invitation, after the premier once again dismissed rumours that he had been held against his will in Saudi Arabia since announcing his resignation there on 4 November.
As Macron holds talks with Hariri, AFP explains France's role in working to defuse the situation.
Why is France involved?
Links between France and multi-faith Lebanon go back at least to the 16th century, when King Francis I signed an agreement with the Ottoman Empire giving the French royals the status of protectors of Christians in the Middle East.
With the fall of the Ottomans in 1920, Lebanon emerged as a contemporary state but it was administered by France under a League of Nations mandate until 1943, when it gained independence.
Since then, France has maintained close ties with the unstable country.
Is this just about history?
No. Macron, a 39-year-old former investment banker, is also keen to make a mark in international relations after coming to power in May.
He flew to Riyadh to meet Crown Prince Mohammed Bin Salman himself last week and sent his Foreign Minister Jean-Yves Le Drian back on Wednesday for further talks.
Macron is trying to fill a void of Western power in the Middle East: the United States has retreated under Donald Trump, while Britain remains wrapped up in its Brexit negotiations.
This has led to a whirlwind of diplomacy from Macron with varying degrees of success, from efforts to find a solution in war-wracked Libya to a campaign in favour of maintaining the Iran nuclear deal.
Is a resolution in sight?
Lebanon's President Michel Aoun said that he had spoken with Hariri by telephone following his arrival in France and that the premier said he would be home for Independence Day celebrations on Wednesday.
Aoun, who had accused the Saudis of holding his prime minister "hostage" — a claim dismissed by both Hariri and Riyadh — had already backed the Paris trip as a step forward on Thursday.
"We hope that the crisis is over and Hariri's acceptance of the invitation to go to France is the start of a solution," tweeted Aoun, who has refused to accept the premier's resignation from abroad.
The French-language Lebanese newspaper L'Orient-Le Jour said France had "achieved the unexpected by inviting Hariri" to leave Riyadh, saying it had "lowered tensions a notch".
What are Hariri's ties to France?
Hariri's family has properties and long-standing links in France that go back to the early 1980s when Jacques Chirac, then the mayor of Paris, became close to Saad's father Rafiq.
Rafiq Hariri, a wealthy real estate developer who made his fortune in Saudi Arabia, made numerous investments in France and headquartered his construction group Oger International in a Parisian suburb.
This could now come back to bite his son — who inherited it — as it recently went bankrupt, leaving salaries and pensions worth millions of dollars unpaid around the world since 2015.
About 240 laid-off French employees are seeking nearly 20 million euros ($24 million) after the company collapsed under huge debts, as tumbling oil prices hit Saudi construction hard.
The elder Hariri's friendship with Chirac turned overtly political after 1992 when he became prime minister of Lebanon. Chirac was elected president three years later.
He was the only head of state to attend Hariri's funeral in Beirut in 2005 after he was killed in a bombing.
Chirac lived in a luxurious Paris apartment owned by the Hariri family for around eight years after he left office and retired in 2007.
Sports
On Friday, Pogacar was given the seal of approval from the man widely considered the greatest in the sport, the now 77-year-old Eddy Merckx, known as the 'Cannibal' because of his relentless hunger.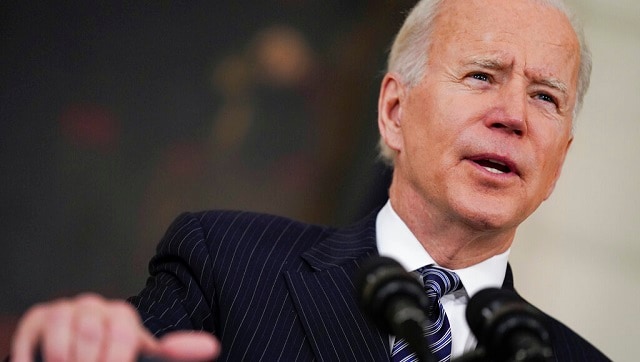 World
Biden said the US military will continue to assist Iraq in its fight against the Islamic State, and the security relationship will be focused on training and intelligence-sharing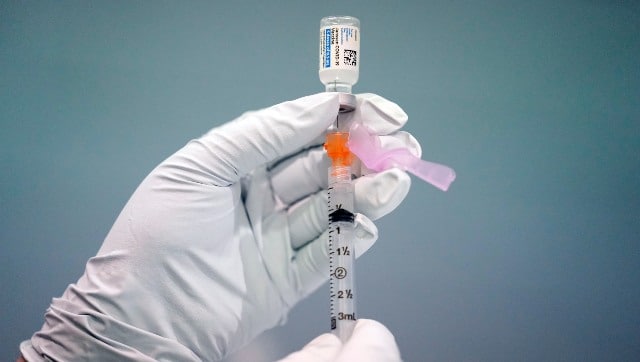 World
Israel's prime minister last week announced that the country would offer a coronavirus booster to people over 60 who have already been vaccinated