Russian military jet flies within five feet of US Navy plane over Black Sea, Washington protests 'unsafe interaction'
A Russian fighter jet flew perilously close to a US Navy reconnaissance plane over the Black Sea on Monday, officials said, a maneuver the navy denounced as 'unsafe
Washington: A Russian fighter jet flew perilously close to a US Navy reconnaissance plane over the Black Sea on Monday, officials said, a maneuver the navy denounced as "unsafe."
The incident unfolded while the US EP-3 Aries spy plane was on a mission in international airspace. It was intercepted by a Russian Su-27, which flanked the US aircraft for a total of two hours and 40 minutes, the navy said in a statement.
"This interaction was determined to be unsafe due to the Su-27 closing to within five feet (1.5 meters) and crossing directly through the EP-3's flight path, causing the EP-3 to fly through the Su-27's jet wash," the statement read.
The US military has reported several "unsafe" interactions with Russian jets in the skies over the Black Sea in recent months.
"The Russian military is within its right to operate within international airspace, but they must behave within international standards set to ensure safety and prevent incidents," the statement read.
Russian and NATO forces are both operating in international air space above the Black Sea, and activity in the region has heated up since Russia annexed Crimea in 2014.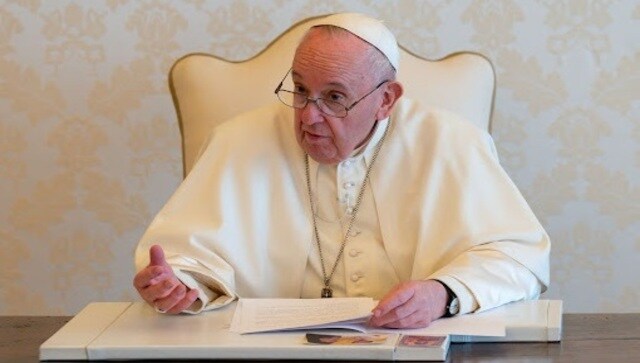 World
The pope quoted an unnamed head of state as telling him a couple of months before February's invasion that he was "very concerned about the way NATO was moving" and that the military alliance was "barking at the gates of Russia"
World
'A high-precision long-range Kalibr missiles destroyed an ammunition depot of foreign weapons transferred to Ukraine by NATO countries, including 155-mm M777 howitzers,' Russia said
World
Leaders from the US-led military alliance will meet in Madrid this week for what alliance chief Jens Stoltenberg said would be a 'transformative' summit