Russian helicopter that went missing off the Norway coast found on Arctic seabed, eight presumed dead
A Russian helicopter that went down off the coast of Norway in the Arctic this week has been found and the eight Russians on board are presumed dead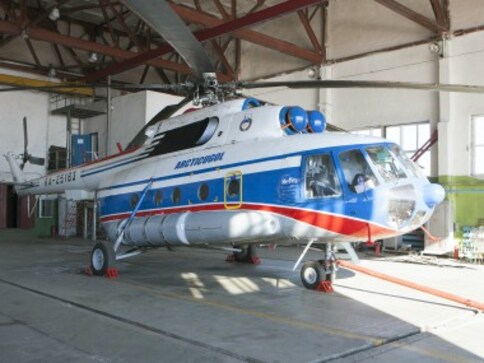 Oslo: A Russian helicopter that went down off the coast of Norway's Svalbard archipelago in the Arctic this week has been found and the eight Russians on board are presumed dead, Norwegian rescue crews said Sunday.
The Mil Mi-8 chopper, carrying five crew and three scientists, went missing on Thursday as it was flying to Barentsburg from Pyramiden, a former mining community in Svalbard that is now a tourist site.
It went down two or three kms from Barentsburg, a Russian mining community in the archipelago.
orway
"The wreck of the Russian helicopter has been located... northeast of Heerodden, at a depth of 209 metres (686 feet)," the rescue services said in a statement.
"The search has now concluded, and has moved into a search phase for the presumed dead."
A sea patrol plane, a Danish aircraft, two Norwegian helicopters and several vessels had been searching the area since Thursday.
A small robot submarine was also used to investigate an area where an oil patch and bubbles were observed.
Norway was afforded sovereignty of Svalbard, located around 1,000 km from the North Pole, under the 1920 Treaty of Paris.
Nationals of all signatory states enjoy "equal liberty of access and entry" to Svalbard and its waters.
As a result, Russia operates a coal mine in Barentsburg, home to several hundred Russian and Ukrainian miners.
World
The Centre's guidelines to states asking them to ban the use of select single-use plastics came into effect on Friday
World
Investigators said the suspect, identified as a 42-year-old Norwegian citizen originally from Iran, was arrested and his motive is still unclear