Russian finmin: State firms should keep paying half of profit as dividend | Reuters
MOSCOW State-controlled Russian companies should keep paying at least half of their annual profit in dividends in 2017-2019, news agencies quoted finance minister Anton Siluanov as saying on Saturday. Russia raised the dividend payout ratio for state companies to 50 percent of profit this year from a previous 25 percent to bolster budget revenues hit by lower oil prices and Western sanctions imposed on Moscow over the crisis in Ukraine
MOSCOW State-controlled Russian companies should keep paying at least half of their annual profit in dividends in 2017-2019, news agencies quoted finance minister Anton Siluanov as saying on Saturday.
Russia raised the dividend payout ratio for state companies to 50 percent of profit this year from a previous 25 percent to bolster budget revenues hit by lower oil prices and Western sanctions imposed on Moscow over the crisis in Ukraine.
"This encourages companies to pursue their activities more effectively and yet shareholders should also benefit from the ownership of these shares," Interfax news agency quoted Siluanov as saying.
Siluanov was also quoted as saying the state budget may receive up to 1.5 trillion roubles ($22.6 billion) in 2016-2017 from the sale of stakes in oil giant Rosneft, mid-size oil producer Bashneft, diamond producer Alrosa and possibly VTB bank, Russia's No.2 lender.
The rule on dividends should be mandatory for state companies and should not allow any exceptions, Siluanov reportedly added.
Rosneftegaz is currently excluded from the rule, Interfax quoted a source familiar with situation as saying.
Russian state companies often calculate profit under both domestic and international accounting standards, but until now have often paid dividends based on lower profit numbers under domestic standards.
Siluanov's deputy, Alexei Moiseev, was quoted as saying state companies should use the higher of the two numbers when calculating their 2015 dividends.
($1 = 66.4125 roubles)
(Reporting by Lidia Kelly and Darya Korsunskaya; Writing by Lidia Kelly and Polina Devitt; Editing by Mark Potter)
This story has not been edited by Firstpost staff and is generated by auto-feed.
World
The two leaders agreed to return their chief diplomats to Moscow and Washington after they were called home as the relationship deteriorated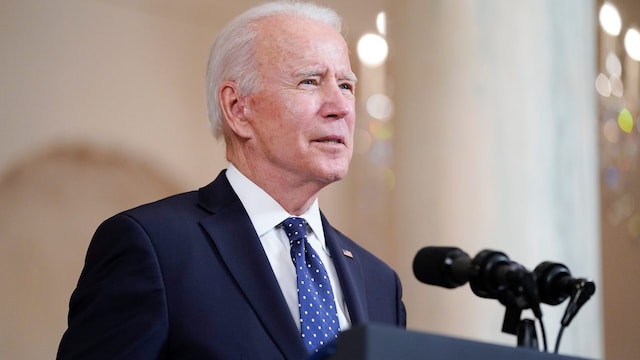 World
The US president is on an eight-day visit to Europe in which he is seeking to rally allies to speak with a single voice on countering Russia and China
World
The European Union (EU), United Kingdom (UK) and Canada have not included COVAXIN in their approved list of vaccines as it has not been approved by the WHO