Russian diplomacy at its best brings possible solution to Syrian crisis
Russia and America appear to be playing good cop, bad cop in trying to defuse the Syrian crisis. Russia proposed on Monday that its ally Syria hand over its chemical weapons to international monitors.
New York: Russia and America appear to be playing good cop, bad cop in trying to defuse the Syrian crisis. Russia proposed on Monday that its ally Syria hand over its chemical weapons to international monitors in an attempt to avert a US military attack — an idea that the White House treated with a mixture of skepticism and seriousness.
Russian Foreign Minister Sergei Lavroy told reporters that he had conveyed the idea to Syria at talks in Moscow and expected "a quick and, I hope, a positive answer."
Syria publicly welcomed the Russian proposal and the statement by Syrian Foreign Minister Walid al-Moualem in Moscow offered the first indication that a diplomatic solution may be possible to the international standoff thanks to deft Russian maneuvering.
Al-Moualem said Syria "welcomes the Russian initiative," but he didn't say whether his country would agree to what Russia was asking. "We also welcome the wisdom of the Russian leadership, which is trying to prevent American aggression against our people," Al-Moulaem said.
Al-Moualem earlier said that his country was ready for "full cooperation with Russia to remove any pretext for aggression" and insisted that Syria is ready to use all channels to convince the Americans that it wasn't behind the gas attack on August 21.
Lavrov said there was enough evidence to show that the rebels fighting Syrian President Bashar Assad have chemical weapons themselves, raising questions about who was actually behind the gas attack.
US President Barack Obama on Monday called the Russian proposal a "potentially positive development," that could represent a "significant breakthrough," but he said he remains skeptical the Syrian government would follow through on its obligations based on its recent track record.
"Between the statements that we saw from the Russians — the statement today from the Syrians — this represents a potentially positive development," Obama said in an interview with NBC News.
"We are going to run this to ground. [Secretary of State] John Kerry will be talking to his Russian counterpart. We're going to make sure that we see how serious these proposals are," added Obama.
Hillary Clinton, the previous secretary of state, whose diplomatic skills have been sorely missed during the Syrian crisis, said after a meeting with President Obama that it would be "an important step" if Syria ceded control of its chemical weapons stockpile.
The Russians swung into action after Secretary of State John Kerry indicated earlier on Monday that Assad could avoid an attack by turning "every single bit" of his arsenal over to the international community by the end of the week.
Kerry may not have expected the Russians to take him at his word and act so adroitly to defuse the explosive situation. In fact, US State Department spokeswomen Jennifer Psaki later tried to water down Kerry's comments, saying he was making a "rhetorical" point in the face of Assad's long-standing intransigence.
"His point was that this brutal dictator with a history of playing fast and loose with the facts cannot be trusted to turn over chemical weapons. Otherwise he would have done so long ago," Psaki said. "That's why the world faces this moment."
Kerry who been attracting some criticism for his handling of the Syrian crisis got another sideswipe from lawmakers by saying that any US strike would be "an unbelievably small, limited kind of effort."
"Kerry says Syria strike would be "unbelievably small" — that is unbelievably unhelpful," Senator John McCain quipped on Twitter.
Meanwhile, United Nations Secretary-General Ban Ki-Moon also said on Monday that he is considering urging the Security Council to demand the Syrian government immediately hand over its chemical weapons to be destroyed.
As President Obama prepares to sell military action against Syria on Capitol Hill and to war-exhausted Americans this week, Kerry is overseas, trying to drum up international support. Saudi Arabia and Qatar, two countries that have been supplying arms to Syria's rebels, are in favor of a US attack and the only other countries publicly backing US military intervention are Turkey and France.
When the G-20 countries failed to reach an agreement on Syria, the US circulated a watered down statement that blames Assad for the "horrific" chemical attack on August 21, and calls vaguely for "strong international response." Eleven G-20 countries – Australia, Canada, France, Italy, Japan, South Korea, Saudi Arabia, Spain, Turkey, Britain, and Germany – signed on.
The G-20 nations that did not sign the statement included Brazil, India, Indonesia, along with China and Russia, Assad's principal arms supplier.
For all the talk about how Texas cowboy George W Bush and his unilateral foreign policies alienated US allies, he at least invaded Iraq with a "coalition of the willing" of 48 nations to overthrow Saddam Hussein. This time even Britain won't be Obama's partner.
Obama gave interviews to every major television network on Monday to lay out his case for war. But he still faces an uphill battle in convincing the Congress, the American public as well as the international community.
What Obama is offering undecided supporters is, as he said Friday is "not some long, drawn-out affair; not without any risks, but with manageable risks."
All signs point to a Senate vote on Wednesday although a 60-vote threshold could hold up the procedure and passage is not assured. A House vote appears likely during the week of 16 September.
Russia doesn't believe wars and abrupt regime change brings stability and democracy. It often points to the Arab Spring and the US-led war in Iraq as evidence. Russia has sent two warships to the east Mediterranean where US Navy destroyers packed with Tomahawk missiles are ready for a strike.
Find latest and upcoming tech gadgets online on Tech2 Gadgets. Get technology news, gadgets reviews & ratings. Popular gadgets including laptop, tablet and mobile specifications, features, prices, comparison.
World
A spokesman for Iran's mission to the UN denied the country's involvement and called out US' own 'desperate attempts to question the outcome of its own elections'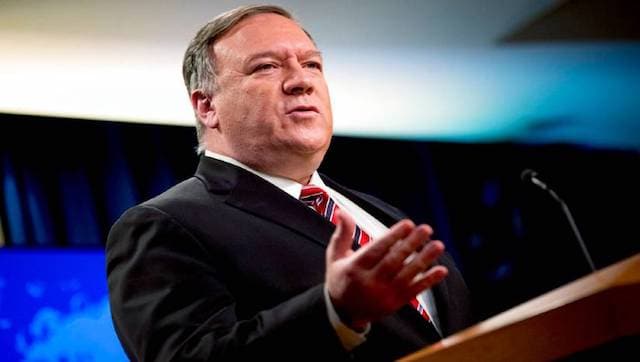 World
The move will further foment tensions in already deteriorating ties between the world's two largest economies as President Donald Trump seeks to boost his anti-China credentials ahead of November's election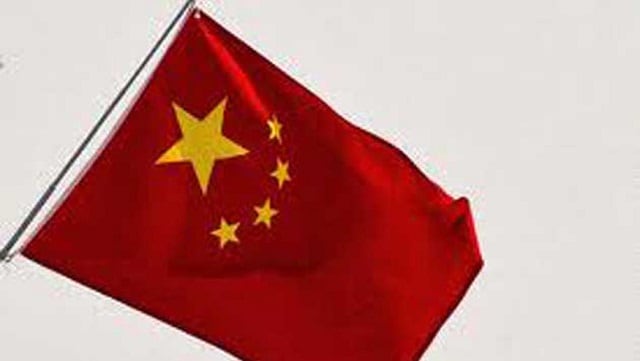 World
Foreign ministry spokesman Zhao Lijian said the sanctions were "to safeguard national interests" and would apply to those who have "behaved badly in the process of arms sales to Taiwan"